MHTX: A comment from Citizen Chin regarding Manhattan Scientific's (OTCQB:MHTX) license with the Carpenter Technology Corporation (NYSE:CRS):
Vinny,

MHTX has taken their nano metal process to market. Last month they announced a licensing deal with Carpenter Technologies (CRS), a Fortune 500 specialty metals manufacturer. MHTX will receive annual license fees (for four years) plus royalties.

Details here

VFC's Take: It is true, the licensing deal with Carpenter is huge, although Carpenter has not brought the product to market just yet. The key phrases - in my opinion - from the Carpenter PR are:
"...Carpenter will fully develop, manufacture and market a new class of high strength metals..."

"Carpenter is studying and considering other applications, including the transportation industry, where stronger, lighter metals may impact fuel economy."

While there's little doubt that Carpenter has the ability to bring the technology to market, they're not there yet. When the technology does become a part of something big, I expect that the payments and royalties discussed in the PR will be significant. However, considering the fact that the licensing deal is for four years, Carpenter must be pretty close to market with the technology.

On the finance front, this quote is paramount for current shareholders:
"The contract will provide quick and sustained revenue to Manhattan Scientifics. Moreover, we anticipate positive cash flow, reliable revenue and profitability during the next 12 months. This is a major breakthrough for our 8,600 shareholders."
That statement is huge.

The money coming in from the Carpenter licensing agreement will provide the capital to advance the company's additional pipeline of technology, in my opinion.

Thanks for the comment, Citizen Chin.

Disclosure: VFC is long MHTX.


SPNG.OB: A comment from Scott regarding SpongeTech (OTC:SPNG):
The backlash has begun on SPNG. ESPN is printing negative (and flat out incorrect) stories on SPNG, and this is the kind of press that could hamper future advertising efforts in the sports arena space. See the bottom of the Debunking the Church Jeter article on page 2. This space does not allow me to post the link.

This reporting is irresponsible as well as incorrect. Yet, the public doesn't care, and is too lazy to look into anything. (See Fox News Channel for evidence)

A PR from the company would be nice, am I asking too much? They must have a vague idea when the financials are going to be finished, they have had ample time to get this done in my opinion.

Scott

VFC's Take: It is true, SPNG is a highly risky and highly speculative play right now and not worth much more than 'night on the town' money. However, I purchased a few cheap shares yesterday to take my average down to five cents because I'm not fully convinced that we've heard the last from the SpongeTech stock. Let's see how the SEC investigation and the re-audited financials play out.

Regarding the ESPN article, I couldn't help but get the feeling that I was reading an Adam Feuerstein article (I actually used to read his stuff, now I just glance at the headlines) and it is highly suspicious to me that the author would write up a story on a stock on the pages of ESPN.com. Something's not right about that.

Meanwhile, the products are still selling, it's just yet to be seen how well.

I'm holding through the storm - let's see what happens. If the stock never hits five cents again, then I'm out a few martinis. If SpongeTech turns out to be a fraud, then there'll likely be some jail time for a few individuals.

Disclosure: VFC is long SPNG.

NRIFF: A comment regarding Nuvo Research (OTCPK:NRIFF):
Hi VFC,

I like reading your comments and it helps me a lot while investing in to stocks. What are your thoughts on Nuvo Research Inc.(TSE:NRI, PINK:NRIFF), I believe FDA news for NRI is on November 4.

Also if you can shine some lights on Power3 Medical Products, Inc. (OTC:PWRM).

Your help will be really appreciated,

Thanks,
VFC's Take:

Previous posts regarding NRIFF:

FDA Play For the Week
NUVO Decisions Extended by FDA
VFC's Take on the NRIFF Post-Approval Price Targets

Please read the above write-ups on NRIFF, as my opinion has not changed. I believe it is a good 'FDA Play' as we lead into the November approval timeframe, but the higher the price goes the less money I'd feel comfortable investing in it - as with any FDA play.

I think the chances of a Pennsaid approval are pretty solid, especially with partner Covidien in the corner, but the FDA is a fickle and unpredictable bunch.

November 4th is the expected decision day for Pennsaid and the stock could trickle up leading into that date.

Disclosure: VFC is long NRIFF.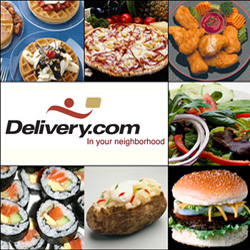 PWRM: Power3 Medical Products does pass my 'smell test' as a good, speculative, night-on-the town stock with potential.

In short, this company is developing diagnostic tests that use protein biomarkers to detect the early stages of various neurodegenerative diseases, such as Parkinsons and Alzheimer's in addition to a test that detects the early stages of breast cancer.

NuroPro tests for the neurodegenerative diseases and SeraPro tests for the early stages of breast cancer.

Clinical evaluations of the products are ongoing and by the second half of 2010 the company could file for FDA clearance for one or both of its products.

I like the risk/reward of PWRM based on the current price and the potential of the products and while financing is an issue, the stock could rise as the clinical evaluations come to a close and the company then files with the FDA - assuming positive evaluations, of course.

A decent enough 'night on the town' pick, in my opinion, but all should do their own DD.

Disclosure: No position.