Data dumped a few inches of reality rain on the earnings plastic surgery laden beauty parade Tuesday. Further positive "earnings" results failed to sustain a move higher in risky assets (equities). We seem to have reached a point where traders have become so saturated with high expectations (which are miles north of what the laggard "analysts" had projected) that even "good" numbers are greeted with a poor reaction.
Thus far Wednesday, on a hump day, the earnings reports have been a far more mixed bag with the biggest drag being Boeing (NYSE:BA), after reporting chunky charges of $3.5 billion due to delays in the unfortunately named 787 Dreamliner and 747-8 jumbo jets, while Eli Lilly (NYSE:LLY) beat estimates. The big banks again have profited courtesy of the taxpayer giving them free money to play with as Wells Fargo (NYSE:WFC) and Morgan Stanley (NYSE:MS) (despite a 94% drop in profits) both beating analysts dumb and dumber's (guess)timates. They'd have been closer using a dart board.
In M&A chit-chat, GE (NYSE:GE) and Comcast (NASDAQ:CMCSA) are said to be continuing discussions about a possible deal, while US Bancorp (NYSE:USB) is mulling over acquiring FBOP from the FDIC. And Geely's plans to buy Volvo from Ford (NYSE:F) are said to have stalled.
The data cupboard is bare with just MBA weekly mortgage applications which printed a disappointing -13.7% on rising rates. The Fed's anecdotal 12 districts "Beige Book" is out Wednesday evening just after 7pm. After the bell we get Amgen (NASDAQ:AMGN) (expected EPS $1.27) and eBay (NASDAQ:EBAY) ($0.37).
Wednesday's Market Moving Stories
Overnight it was another disappointing session for stocks in Asia which posted small losses in line with developments in US equity markets. The performance in stocks is all the more disappointing given the continued upside surprises in US earnings. As of Tuesday, positive earnings surprises were running at 79% though the S&P 500 has failed to make a break above 1100. The most obvious explanation for the disappointing performance of risk markets as a whole during earnings season is market positioning.
GBP has been boosted this morning following the Minutes of the Bank of England October meeting. The Committee voted 9-0 to keep rates on hold and to keep Quantitative Easing (QE) at £175 billion. On the whole, the Minutes were slightly more upbeat on the outlook for growth, but the MPC is keeping its powder dry on whether to increase QE further until revised forecasts have been presented in the November Quarterly Inflation Report. The Minutes have not been dovish enough to halt the short squeeze in GBP. The next major hurdle for GBP will be Thursday's retail sales figures and Friday's Q3 GDP data.
Staying with currencies, am I the only one who thinks that the German DAX is defying gravity with the EUR/USD flirting with 1.50 given that they rely so heavily on exports? Earnings are now worth a lot less in Euro terms as, for some mystifying reason, corporate treasurers seem incredibly reluctant (lazy, incompetent) about selling receivables forward when the Euro is weak.
US Treasury Secretary Geithner said that "we are now at the point where we can begin to wind down the programs that really defined TARP in its initial stages." Instead, Geithner said that the administration will focus on "more-targeted programs directed at what are the principal areas where there's still weakness in access to credit."
Asked about steps towards a reduction of monetary stimulus, San Francisco Fed President Janet Yellen said that "we have used the language of an extended period … This is not something I anticipate happening over the next several months. Certainly not."
Philadelphia Fed President Charles Plosser states that it will be important after the recent financial crisis for financial markets to shed expectations that the government is willing to bail out large companies. He said that the moral hazard "genie" was already out of its bottle and that unless Washington acts to capture it, policy makers will invite political pressure for future interventions.
Swerving Mervyn King called for governments to tackle the dangers posed by banks that are "too important to fail." He said that "the massive support extended to the banking sector around the world, while necessary to avert economic disaster, has created possibly the biggest moral hazard in history." He indicated that one solution could be to split up banks and separate riskier activities from more stable businesses such as taking deposits.
The UK's NIESR expects the economy to shrink 4.4% this year, despite a return to growth in the final three months of 2009, before growing 1.3% in 2010 and 1.5% in 2011, in forecasts little changed from previous ones in July. It comments that although the contraction will have been similar to that in 1979-81, the UK's Britain's fiscal position has been much worse this time around, amounting to 10% of GDP compared to around 3% twenty years ago.
Bank of Japan Deputy Governor Kiyohiko Nishimura said that "our main scenario is for Japan's economy to continue picking up moderately as a trend, but uncertainty over the outlook remains high. The biggest risk lies in developments in overseas economies." On monetary policy, he said that "the emergency measures we adopted to deal with excessive anxiety among market players and a sharp deterioration in market functions are a different matter from exiting our macroeconomic policy… they should be reviewed in accordance with the degree to which markets have recovered, and to which nervousness among market players has retreated."
Chinese industrial output 'probably' grew by 14.1% year-over-year in September, according to a central bank official. If accurate, that would be at the top end of market expectations, after a 12.3% rise in August.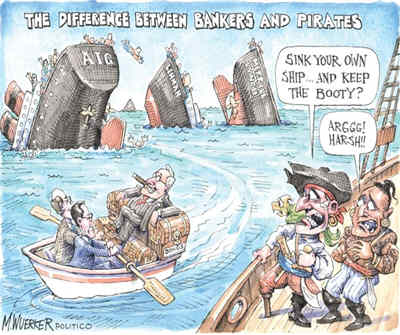 Equity News
Cadbury's (CSG) issued a stronger than expected Q3 trading statement, with constant currency revenue growth up 7% (expectations of 4.7%). On the back of the strong quarter, Cadbury has raised its 2009 guidance for revenue growth from the lower to the middle of its 4-6% target range. This increases the chances of Cadbury's staying independent from about 30-35% to 50-55%. Shareholder expectations for the bid price from Kraft (KFT) are likely to be raised in both total price and cash component, although the market does not believe that Kraft has much flexibility to increase its offer to more than say 850p without starting to threaten its investment grade rating and/or its own share price.
ST Microelectronics (NYSE:STM) reported another disappointing set of earnings with the Group generating an operating loss of $196 million compared to the profit of $55 million last year. Revenues were slightly higher than expected but operating expenses were only marginally down which the Group attributed to currency movements (a strong euro is a headwind for STM). Does no one bother to hedge?
The market (Sainsbury shares up another 5.4% to 347p) and the newspapers are assuming the £1.4 billion realised by Qatar Holdings from the sale of warrants in Barclays (NYSE:BCS) will be used to fund another tilt at Sainsbury. The previous bid of 600p a share failed from the lack of family support (they still account for 15% of the shares), funding concerns and a huge upfront cash payment demanded from the pension fund. All of these factors are still likely to be a problem this time. Further, the Qataris did not participate in the rights issue earlier in the summer and were therefore diluted down to a 26% stake – hardly a likely prelude to a full bid. Additionally, if Sainsbury had been approached with any proposal then they would have been forced to make a statement given the share price movements.
Deutsche Bank (NYSE:DB) came out with a brief unexpected statement on Q3 preliminary numbers. It looks like it will be a pretty big beat on consensus with net income of €1.4 billion vs consensus of €800 million. The bank says that across the board all its units will be posting positive numbers, but just note that this does not look to be all operating performance as pretty much all of the consensus beat is going to be tax credits so we shouldn't get too overly-excited about the headline.
BAA has finally announced the sale of Gatwick airport to a Global Infrastructure Partners consortium for £1.51 billion. This is a slight (4%) discount to Gatwick's March 2009 RAV of £1.575 billion, but still a good result. The transaction is expected to close in December and proceeds will be used solely for debt reduction.
PPR's (OTC:PPRUF) (think Puma, Gucci, Fnac etc) Q3 trading statement released Tuesday night was a touch on the disappointing side, prompting shares to open nearly 5% down Wednesday morning. Q3 sales fell by 8% on a comparable basis. The Company put it down to a combination of strong comps and, on the luxury goods side, a drop in tourism flows and a "low point" in wholesale activity. The results pale compare with those of arch rival LVMH (OTCPK:LVMUY).
Not a good day for euro automakers Fiat (FIATY.PK) (down 3.5%) or Peugeot / Citreon (OTCPK:PEUGF) (off 6%) as both posted very soggy results which dragged down the sector in general with Renault (OTC:RNSDF) a notable underperformer, slumping 4.3%.
In broker upgrades/downgrades, Nomura upped their target for Tesco's (NASDAQ:TESO) share price 30% to 526p, while mega plumber Wolseley was raised to a "buy" at BofA Merrill Lynch (NYSE:BAC).
With AIB's (AIB) €2 billion target for fund raising in the next 18 months, their 22% stake in M&T (NYSE:MTB) is seen as a primary source of funds. M&T comfortably beat estimates, showing adjusted earnings number of 105c vs 70c expectations for Q3. The shares rose by 1.6% to $67.32, valuing AIB's stake at €1.2 billion.
In common with many recent quarters, Élan (NYSE:ELN) has delivered better-than-expected profits on the back of year-over-year revenue growth (Tysabri-driven) and operating costs discipline. Élan is maintaining full-year revenue guidance (double digit) and has become more specific on its adjusted EBITDA forecast. This is now set at c. $75 million for 2009.
And Finally… We're Back (Shhh…)
Disclosures: None