Dr. Harrison Dillon, Solazyme's (SZYM) co-founder and President, announced a rather unexpected transition this last Thursday. Largely regarded as the chief innovator behind the company's novel sugar-to-oil technology platform, Dillon has served as key officer for Solazyme since its creation. Departing from his position as President, the "Algae Baron" appears to have voluntarily stepped down into a long-term consulting role where he is still expected to make meaningful contributions to both the company's technology and intellectual property strategy. The departure of Dillon marks the end of the company as a developing technology company.
The Departure
Over the past few years, Dillon has been reducing his role in the company as the revolutionary technology evolved into a proven commercial platform. From 2003 to 2008, Dillon served as Solazyme's Chief Executive Officer alongside friend, co-founder, and current CEO Jonathan Wolfson. From 2008 to 2012, Dillon reduced his role to President and Chief Technology Officer. Most recently, Dillon further reduced his role to President in 2012. From inception, Dillon has also served as a member of the Board.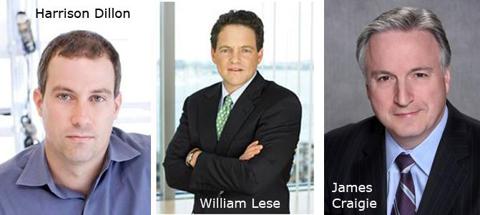 In a carefully worded press release found here, it was clear that both Dillon and the remaining management team desired to show investors that this transition should only be taken at face value. Wolfson was clear in acknowledging his ongoing friendship with Dillon thereby dissolving any possibility of a dispute from within. Likewise, Dillon confirmed his confidence in the company's development as he stated the following:
"We have just scratched the surface of what Solazyme's technology platform will mean to the world. While I am looking forward to a change of pace, I remain committed to helping Solazyme achieve its goals and I am supremely confident in the team running the company"
According to the Form 8-K filed after the press release, several additional details were noted. On September 5, Dillon resigned as a member from the Board. The decision to resign was "solely for personal reasons and time considerations and did not involve any disagreements with the Company." His resignation as Solazyme's President would be effective September 30 and would entitle him to a lump sum payment of $312,000. Under his new consulting arrangement, Dillon will perform services for Solazyme for up to three years. In years one and two, Dillon will be paid a cash fee of $48,000. He will not receive a cash fee in the third year.
The Transition
The timing of Dillon's resignation was intentionally paired alongside an important addition to the Board of Directors. Within minutes of the first press release, Solazyme also released news that James R. Craigie, the current CEO of Church & Dwight Co., Inc. (CHD), would be taking his seat at Solazyme's Board. As a $7.87 billion company, Church & Dwight Co. is a leading consumer goods manufacturer. The company is the parent enterprise to leading consumer brands such as Arm & Hammer, OxiClean, Trojan, and Nair to name a few.
In many ways, the appointment of Craigie might serve as a surprise to those who still associate Solazyme as a mere renewable fuel company. Indeed, for several years Solazyme has been laying down the foundation to be a leader when it comes to providing materials for consumer goods companies. Craigie's own history bears witness to the exposure and experience he has to offer in this field. From 1983 to 1998, Craigie was employed at Kraft Foods (now Mondelez). From 1998 to 2003, he served as the President & CEO at Spalding, a leader in sporting goods.
Most recently, he served as the CEO of Church & Dwight from 2004 to the present day. His leadership at Church & Dwight can be reflected in the graph below. To date, the company has consistently increased its revenue resulting in a steady 278% climb in share price over the same time period.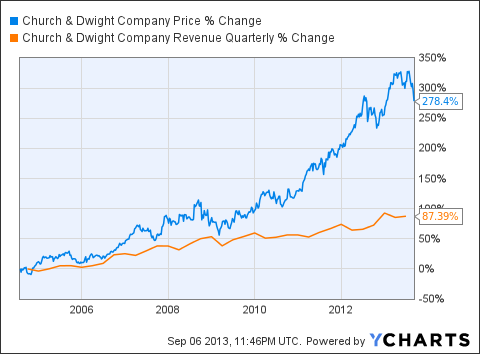 The same press release also saw the departure of William Lese from the Board. Lese served as the Managing Director of Braemer Energy Ventures and as an early investor in Solazyme. In this transition of replacing Harrison Dillon and William Lese with James Craigie on the Board, Solazyme adds a new wealth of experienced leadership to its armada.
It also marks a turning point for the company. Whereby Dillon represented the early science behind the company and Lese represented the early financing, Craigie now represents the upcoming commercial development. His appointment helps to further mark a transition for Solazyme itself as the company looks to bring online its first large scale production facilities.
The Future
It remains far too early to speculate that Dillon's reduced role comes at a true loss for Solazyme. Indeed, there may lie a more interesting connection at hand. For some time now, Dillon has served as a strategic advisory board member for Proterro, an early development company specializing in sugar creation. As the first company capable of making sugar rather than extracting it, Proterro expects to lower the cost of sugar production to around $0.05/lb, more than 65% lower than the current price of sugar.
While Dillon's reduced role at Solazyme will surely give him more time with his family, it may also allow him to commit more energy into assisting this promising prospect at Proterro. If Proterro is capable of meeting its long-term goals utilizing its modular technology, the company could have a dramatic impact for companies specializing in industrial biotechnology. In the case of Solazyme, such low-cost feedstocks may even allow for the company to profitably pursue fuel markets outside of blendstocks and additives.
This thought is further reinforced by an additional connection announced on September 4. Dr. James Barber of Barber Advisors, LLC also joined this advisory board alongside Dr. Harrison Dillon. Dr. Barber already operates as a strategic advisor for Solazyme. His new connection to Proterro further emphasizes the importance Proterro could have in the future when it comes to reducing costs for Solazyme and the industry.
The Impact
Solazyme now stands with a market capitalization of $685 million. The company currently operates a facility capable of producing roughly 1,800 metric tons of capacity. Within a year, Solazyme expects to add another 120,000 metric tons of production capability as ongoing construction is finished in Brazil and the United States. To date, the majority of Solazyme's revenues has largely been derived from research and development programs.
In the last quarter, only $4.92 million of the company's $11.2 million in revenue was attributed to tangible product sales. However, these sales accomplished an impressive gross margin of 69.5%. The company's high margins and imminent production increase remain promising indicators of upcoming business growth. The need for a constructive commercial strategy remains an important aspect of Solazyme's development.
Fortifying the Board of Directors remains an integral part of solidifying that strategy. The departures of Dillon and Lese from the Board represents an ongoing evolution of Solazyme as it emerges from its shell of a developing technology company. This concept is only reinforced by the addition of Craigie who is capable of giving additional guidance as to what a consumer product conglomerate needs from Solazyme. These thoughts are reflected by Wolfson in his comments seen below taken from the press release found here.
"We welcome a new era in this next phase for our company with the election of Jim Craigie who adds additional strategic expertise to our Board," said Jonathan Wolfson, CEO, Solazyme. "In particular, Jim's deep consumer products and brand building experience adds an important perspective to our Board, as Solazyme's tailored oils are commercialized broadly into numerous consumer markets."
Conclusion
The fact that Solazyme is able to attract such talent remains an important aspect to consider. In itself, it speaks to the confidence that these individuals have in a technology that Wall Street seems to dismiss. Almost 2.5 years after the company's initial public offering, the stock now trades 39% lower than its IPO price. Much of this discount has largely been attributed to a skepticism that the company's technology will thrive on a large commercial scale.
Dillon's reduced role may be viewed to some as a new indicator that the technology is not living up to par. Yet when we review the history, this doesn't seem to be the case. Much of the technological risk has already been put to rest through scaling trials. Likewise, Dillon has been reducing his role at Solazyme all along while contributing to opportunities that might further develop the core science he initiated.
As we look at the ongoing transition Solazyme now faces, we see that the company continues to adapt into its new role. With its partners, the company is constructing the necessary infrastructure to rapidly increase production capacity by nearly 6,700%. Along this path, Solazyme is shaping the company's team into one that is best capable of putting it to use.
Disclosure: I am long SZYM. I wrote this article myself, and it expresses my own opinions. I am not receiving compensation for it (other than from Seeking Alpha). I have no business relationship with any company whose stock is mentioned in this article.