BlackBerry (NASDAQ:BBRY) shares are rising lately on speculation that the long sought after purchase of the company by Fairfax Financial Holdings Ltd. (OTCPK:FRFHF) or a third party is close at hand.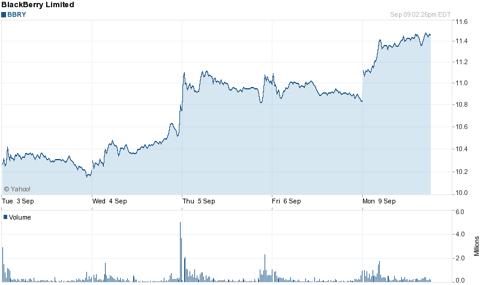 The interesting thing about BlackBerry is that it is not suited to a single buyer. In my view, a BlackBerry acquisition deal that makes sense is a complex one involving an end game with more than a single buyer.
BlackBerry can be seen as four separate units with a combined value in the range of $10 to $14 billion, give or take a little.
The handset business - $2 to $3 billion;
BES 10.1 mobile device management - $5 to $6 billion;
BBM messaging service -$1 to $2 billion; and,
A broad and deep patent portfolio - $2 to $3 billion.
The handset business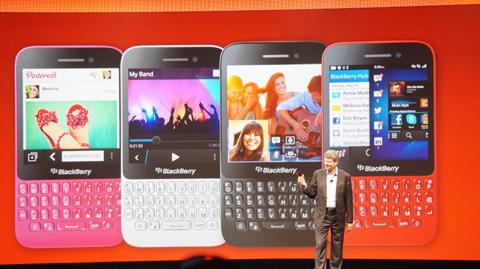 The handset business is the most challenged but has a commanding brand in certain markets. It could be of interest to device assemblers with low costs and a desire to expand outside of North America. Lenovo has from time to time expressed interest in BlackBerry but perhaps the entire company is beyond its means. On the other, an outlay of $2 or $3 billion for the handset business alone (supported by appropriate patent licensing and network support agreements) could make sense. Hewlett Packard (NYSE:HPQ) might similarly benefit from owning the handset business, as might Dell (NASDAQ:DELL). Other Asian players such as HTC and ZTE might find the handset business an attractive addition to their offerings, allowing them the flexibility to use either the BB10 operating system or Android, with BB10 providing an escape route if Google either pulls Android or begins to charge for it.
BlackBerry Enterprise Service 10.1 (BES 10.1)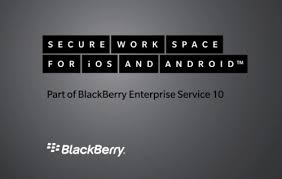 BES 10.1 is a world class mobile device management system. Its logical home in my view is the refocused Nokia (NOK), which could easily pay $5 or $6 billion for this unit and come out ahead. Unlinked from BlackBerry handsets and providing secure and effective enterprise management of the Bring Your Own Device trend in corporations, the unit would be a terrific fit and add immediately to Nokia profits, in my view. It would also fit well in Microsoft (NASDAQ:MSFT) with its broad enterprise offering and plan to build its mobile presence.
In strong hands, BES 10.1 might become the de facto gold standard for corporations, and even with a monthly fee of only a few dollars per device, the potential is very high with billions of devices in use.
BBM Messaging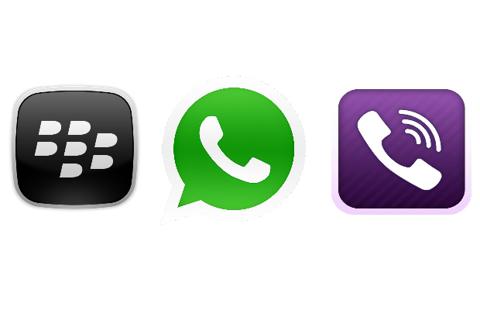 BBM messaging is an exciting communications system, rich in its ability to provide instant messaging, shared content and the new "Channels" feature, BBM is a serious competitor to newer entrants like WhatsApp and Viber. As a stand-alone business, BBM running on all major platforms would very likely take the market by storm building on its more than 60 million current users with the potential to grow significantly. I can easily see BBM as a $1 to $2 billion market capitalization company with solid long-term growth and profit prospects.
BlackBerry's patent portfolio should be attractive to many companies in the industry including such players as Microsoft, Lenovo, HP, Dell, Samsung and even Apple. In a world where intellectual property is becoming a key piece of the competitive arsenal, the BlackBerry patent portfolio might be a key weapon or, at a minimum, defensive bastion.
Fairfax itself is interesting. With a market capitalization of about $8 billion and only 20 odd million shares outstanding, Fairfax could get a real boost from a successful BlackBerry, and Prem Watsa has a history of getting things right.
Maybe Fairfax has a more complex transaction in mind. Take BlackBerry private, sell of the handset business, spin off BBM messaging and sell the patent portfolio (retaining a non-exclusive license) and keep BES 10.1 to build for the long term. Or maybe he just puts BlackBerry into play and gets taken out at a premium. Either way, Fairfax might be a big winner.
I like the scenario where Fairfax becomes a long-term investor in BlackBerry Enterprise Services. If Fairfax does succeed in taking BlackBerry private, I will go along for the ride.
Disclosure: I am long BBRY. I wrote this article myself, and it expresses my own opinions. I am not receiving compensation for it (other than from Seeking Alpha). I have no business relationship with any company whose stock is mentioned in this article.
Additional disclosure: I hold calls on BlackBerry at various strikes with various expiry dates. I do not currently hold a position in Fairfax Financial Holdings Ltd.