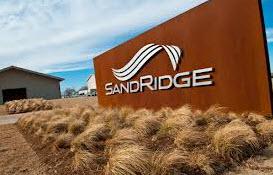 Executive Summary
In the first quarter of 2013 the company made changes to its business plan. SandRidge's (NYSE:SD) new CEO James Bennett stated the company will focus on drilling its most promising oil and gas properties while running a tight fiscal ship. Included in his plans were to high grade its capital program, focus on returns, exercise capital expenditures and overhead cost discipline and lower the risk profile of the business. The second quarter results are evidence that these changes are taking hold. Nonetheless, the stock has not moved on the news. Therefore, I see it as a glaring buying opportunity at current levels. The fact of the matter is production continues to set new highs while costs set new lows. This is very good news. In the following sections I will lay out my five major reasons to be bullish on the stock.
Mississippian Production Growth
SandRidge entered its Mississippian position in 2010 and has emerged as a dominant operator in the play. The company continues to make significant improvements, exploiting its knowledge base to create better returns. Quarter over quarter, SandRidge grew overall Mississippian production by 20% and Mississippian oil production by 30%. SandRidge grew total company production, adjusting for the Permian sale by 5%, even taking into account expected declines in the Gulf of Mexico business.
Improving Well Performance
SandRidge's well performance continues to improve, with 111 second quarter Mississippian wells producing an average peak 30-day IP of 377 barrels of oil equivalent per day. SandRidge had six wells with 30-day IPs over 1,000 barrels of oil equivalent per day.
High Grade Drilling Focus
SandRidge high graded its drilling program to concentrate on a six county focus area. This area is where the company was seeing more consistent results and can better utilize its infrastructure. This year the company anticipates 90% of its drilling will be concentrated in these areas where it has 925,000 gross and 615,000 net acres and approximately 3,000 drilling locations.
Efficient Use of Capital Expenditures
In the second quarter of 2012, SandRidge spent 216 million in the Mississippian. This includes drilling completion cost, salt water disposal, facilities and workovers. With this capital, the company drilled 91 producing wells. In the second quarter of 2013, the company spent $224 million and drilled 127 producing wells. So year-over-year the company spent 4% more on capital expenditures, yet delivered 40% more or 36 additional horizontal Mississippian producing wells.
The same trend extends to SandRidge's salt water disposal facilities where the company is gaining efficiencies. The 40% more horizontal wells in second quarter were brought online with 50% less salt water disposal spending. In total, the company is drilling more wells with approximately the same amount of capital.
Mississippian Play Offers Ideal Characteristics
To be effective in the Mississippi play requires size and scale, contiguous acreage position, infrastructure and low costs, all of which SandRidge has. Furthermore, other players that had only a few of these pieces have failed to be successful. As these players shift their focus, that provides more opportunity for SandRidge.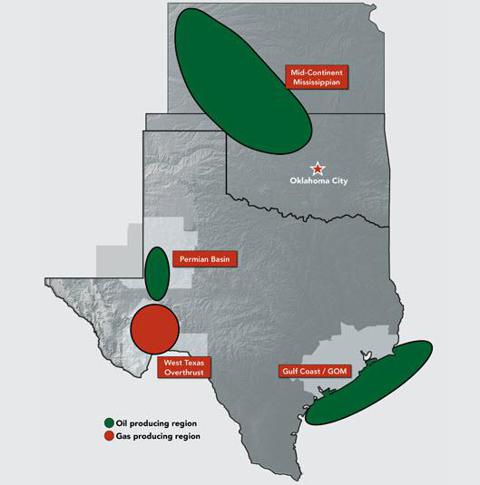 Click to enlarge
What Does the Future Hold?
The company's vision for the remainder of the year and through 2014 is to continue to capitalize on its position in the Mississippian play where SandRidge is undoubtedly the best operator. The company has the lowest cost, the most infrastructure and a highly attractive leasehold position. CEO Bennett stated,
"We will exploit these competitive advantages in the Miss to increase our critical mass of production, expand our focus areas, find new zones and opportunities and bring an additional capital to accelerate and grow our net asset value."
Conclusion
SandRidge recently easily beat estimates for second quarter earnings and revenues. This positive development along with putting former CEO Tom Ward and his severance cost of $128 million behind the company are two very positive recent events. Nevertheless, the stock has not moved. SandRidge's turnaround story is still in the early innings. Market participants are pricing in significant risk things may not work out. Famous value investor Benjamin Graham stated,
"You are neither right nor wrong because the crowd disagrees with you. You are right because your data and reasoning are right."
With new management focused on cutting costs and optimizing assets, I feel comfortable that my data and reasoning is correct. I'm going to wait and see how the Syrian issue pans out prior to starting a position. If you plan on starting a position, I would layer in over time to reduce risk.
Disclosure: I have no positions in any stocks mentioned, but may initiate a long position in SD over the next 72 hours. I wrote this article myself, and it expresses my own opinions. I am not receiving compensation for it (other than from Seeking Alpha). I have no business relationship with any company whose stock is mentioned in this article.