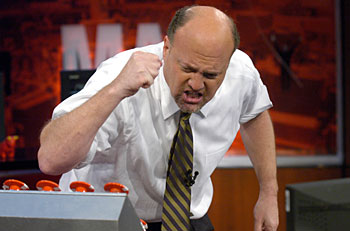 According to transitive logic, Jim Cramer recommends selling the stock of his company TheStreet.com (Nasdaq: TSCM). In his books, Cramer says to dump stocks when executives depart suddenly or companies miss their filings. Therefore, once The Street "failed to produce their 10-Q filing for the second quarter" and executives started jumping ship, an honest Cramer would have been forced to "Sell, Sell, Sell."
If you are looking for supporting evidence to dump your TSCM shares, here are a few strong data points:
Looks like the circus may be leaving town..