This is a proposal to buy Tesla and to short Tesla. The long idea is Tesla Exploration (OTC:TXLZF) and the short is Tesla Motors (NASDAQ:TSLA). This pairs an out of the way, ignored investment opportunity versus a stock that is fashionable, talked about, and has priced in its company's many virtues. How do they compare? What do you find when you're asking yourself the question that everyone is asking compared to when you ask yourself a question that no one is asking?

Tesla Motors Inc. (NASDAQ:) manufactures electric cars and their components. It has a market cap of approximately $20 billion. Practically everyone has heard of it - a Google (NASDAQ:GOOG) search results in over four and a quarter million results. TSLA is the sweetheart of Seeking Alpha with 8,850 results and more added by the hour. TSLA investors would pay anything to own it. Here is a (out of date by $3 billion of TSLA market cap) WSJ chart showing its market share versus market cap: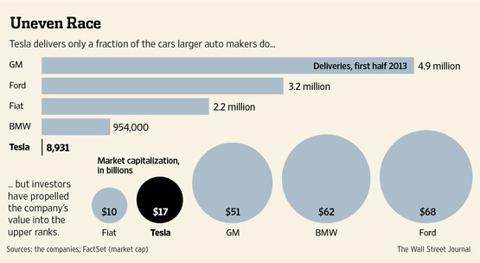 It is a well-known fact that TSLA's CEO is Iron Man.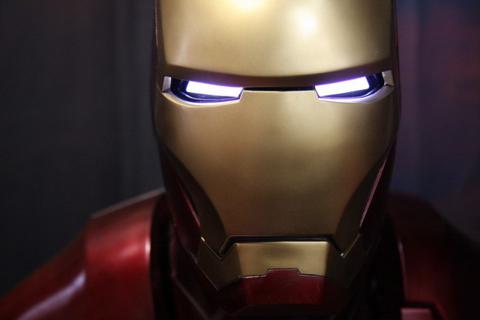 He is young, handsome, and wealthy. He is an inventive genius whose creations have made him famous all across the planet that he is here to save. He possesses superhuman strength and the power of flight. He is expert in mathematics, physics, chemistry, computer science, and both electrical and mechanical engineering. When not wearing his suit, he goes by the name "Elon Musk". Most people have heard of him. His name results in about five and a half million results on Google.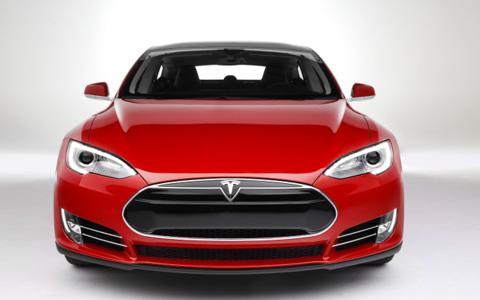 TSLA's sexy car
I will leave you with this quote from TSLA's inspiring genius of a CEO,
"I came to the conclusion that we should aspire to increase the scope and scale of human consciousness in order to better understand what questions to ask. Really, the only thing that makes sense is to strive for greater collective enlightenment."
What does the market think of TSLA? It has responded with wild, price-insensitive euphoria. Shareholders seem to predict ever higher prices without any reference to its fundamental valuation: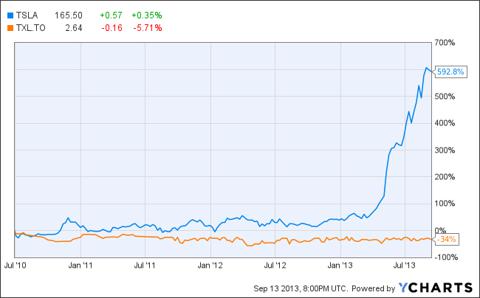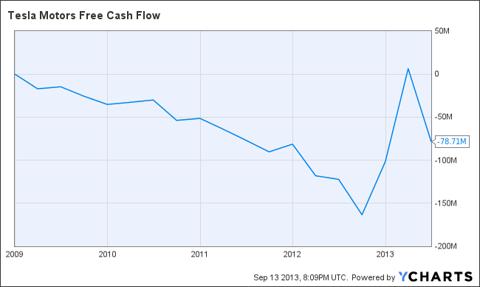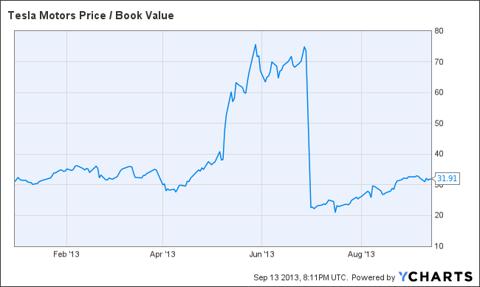 Tesla Exploration Ltd. (TSE:TXL) provides seismic data for oil and gas exploration customers on a contract basis. It has a market cap of approximately $60 million and an enterprise value of around $65 million. Practically no one has ever heard of it - a Google search results in only 15,000 results. The equity costs about 2x free cash flow from operations. TXL is ignored by Seeking Alpha with 3 results, two of which were offhand references to their data being used by a customer.
TXL CEO Richard Habiak is a Canadian. He is a geophysicist by training and has worked in the seismic industry for over thirty years.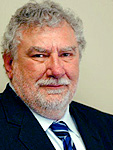 It is beyond the scope of this analysis to comment on his age or appearance. However, he has done a fine job running TXL every day for over a decade. He is the CEO of no other corporations. He has no plans to travel to Mars. He is not reinventing entire modes of travel. It remains unknown to this day whether or not his life has served as the basis for any superheroes. Most people have never heard of him. His name results in about three thousand mentions on Google.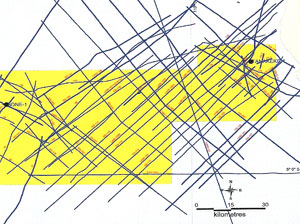 TXL's accurate data
I will leave you with a quote from TXL's reliably sensible CEO,
"Our clients are asking increasingly for 3C data, and our mission is to provide them with premium seismic data to reduce their exploration and development risks. If we can rely on effective tools and technology to make our job easier while maximizing the geophysical integrity of the job both safely and efficiently, it's a win for all of us."
What does the market think of TXL? Not much. It trades badly and rarely: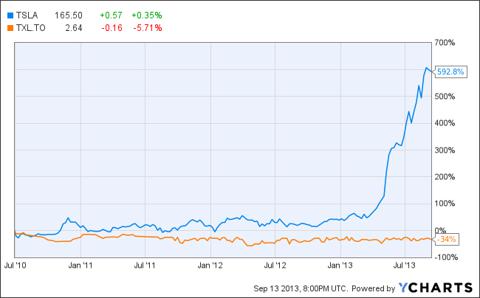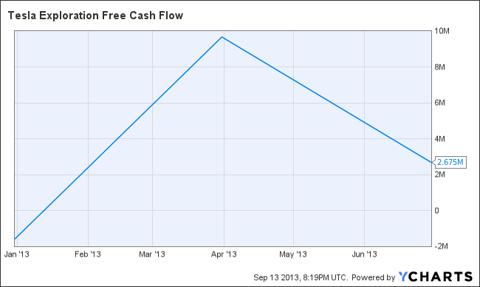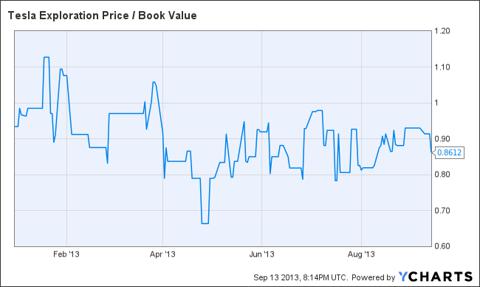 If you short TSLA and buy TXL, you will be short something that is hugely popular and will own something that few people care about. However, the price that you will pay will offer a substantial margin of safety. Over the long-term, this pair is likely to offer a substantial return. You can buy what is popular or you can buy what is cheap, but you can't do both. This pair offers the opportunity to capture the difference between the two.
Disclosure: The author is long TXLZF. The author wrote this article themselves, and it expresses their own opinions. The author is not receiving compensation for it (other than from Seeking Alpha). The author has no business relationship with any company whose stock is mentioned in this article.
Additional disclosure: Chris DeMuth Jr is a portfolio manager at Rangeley Capital, a partnership that invests with a margin of safety by buying securities at deep discounts to their intrinsic value and unlocking that value through corporate events. In order to maximize total returns for our partners, we reserve the right to make investment decisions regarding any security without further notification except where such notification is required by law.