By Sumit Roy
Crude oil production in the United States surged to 7.745 million barrels per day last week, according to the latest data from the Energy Information Administration. That has output at the highest level since 1989, and at more than 20% above the year-ago level.
U.S. Crude Oil Production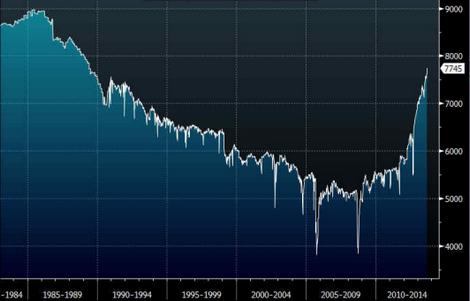 If production rises another 20% in 2014, the U.S. could challenge Saudi Arabia and Russia as the world's largest crude oil producer. According to the EIA, both countries are currently producing just below 10 million barrels per day. But, regardless, of whether the U.S. takes the No. 1 spot in 2014, it's almost a foregone conclusion that it will do so at some point in the next few years.