By Carl Howe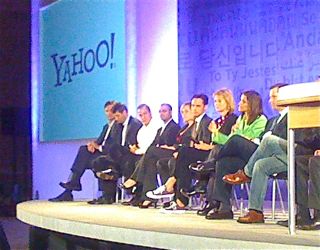 (Wednesday, 6:30PM ET) CFO Tim Morse just finished up his presentation here at the Yahoo Analyst Conference, and of course, he presented some details of the timeline of the Yahoo -Microsoft Bing deal. Bottom line: the clock hasn't even started yet, and it's going to take years before the benefits of this deal actually come to pass. It's a long-term strategy, not a short-term play.
And right after that presentation, Carol Bartz dropped a bit of a bomb. The YHOO-MSFT deal was supposed to close last night at midnight. It didn't. Instead, the two companies filed a form 8K with the SEC about 10 minutes ago to extend the deadline.
This isn't a big deal and shouldn't affect the regulatory approval timeline (although it can't help), but it does show how hard it is to get a big complex deal like this done.