October 30, 2009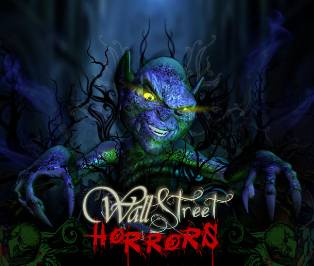 HEAVIER VOLUME SELL-OFF AGAIN

What's left to say other than, BOO!?! You can do that on Halloween or to the markets this week.

And, this week has given new meaning to "volatility" as many investors need a chiropractor for whiplash injuries. The only prevention has been a good level of "cash" and a ringside seat to watch the trading spectacle. Or, perhaps you have your own HAL 9000 to contend with things, in which case, you can stop reading immediately.

The root of trouble today was with the usual suspects — disappointing Consumer Confidence and spending, downgrades of banks and a possible weekend bankruptcy of CIT Group. This was enough to put investors on the run.

The significant pattern of heavier volume on selling than buying continues and remains a problem given this distribution. Breadth was decidedly negative.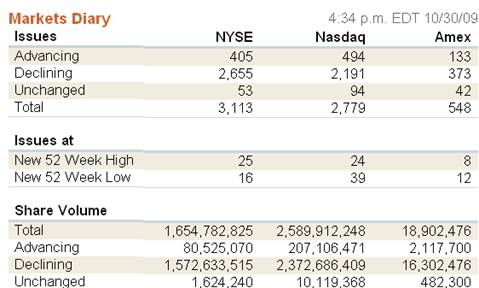 And, subscriber David Hurwitz provides his volume and breadth analysis noting a negative 10/90 day in the NYSE.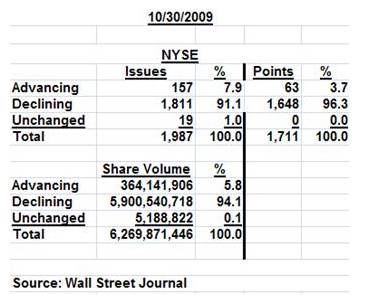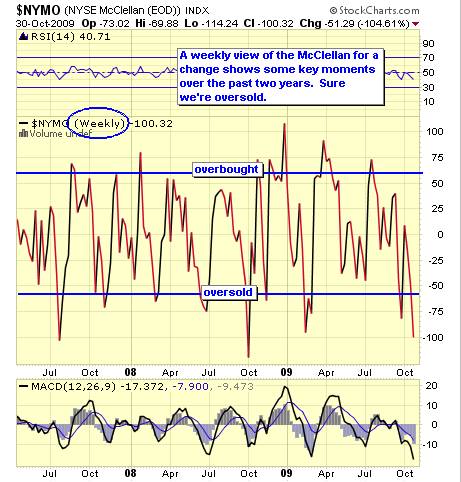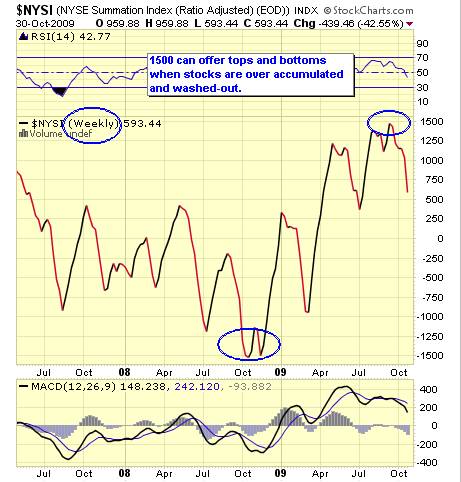 Our friend and colleague Scott Larison, Managing Director, Forefront Adviosry LLC , delivers the following VIX analysis today.
"The VIX has climbed $6.44 up 26% today and is currently registering $31.20 as I type this short piece. This particular move is outside the 3 sigma range represented in the chart below- this type of occurrence, a greater than 3 standard deviation move, happens only .7 pct of the time or 7 out of 1000 trading days. Yesterday's euphoria surrounding the GDP number has been short lived and traders are willing to cash in their chips based on the realization that "cash for clunkers" and the $8000 tax credit for first time home buyers may be in the rear view mirror. Another interesting observation, the Jan 2010 VIX future was trading 4 points over the actual VIX on Monday- market participant sentiment was leaning toward a higher VIX by January 2010. At this very moment, the VIX is trading 3 points over the JAN 2010 futures, signaling lower price action may be in the not too distant future."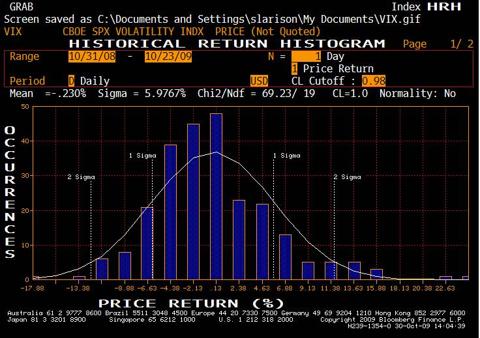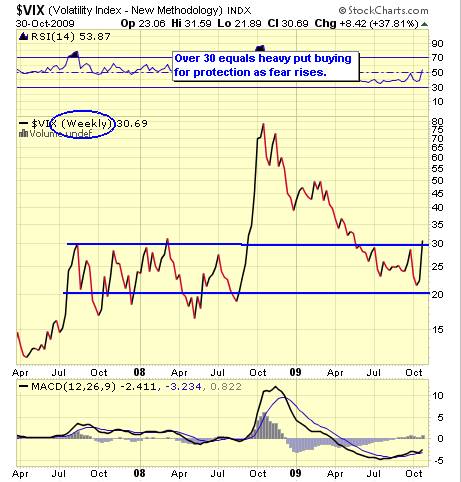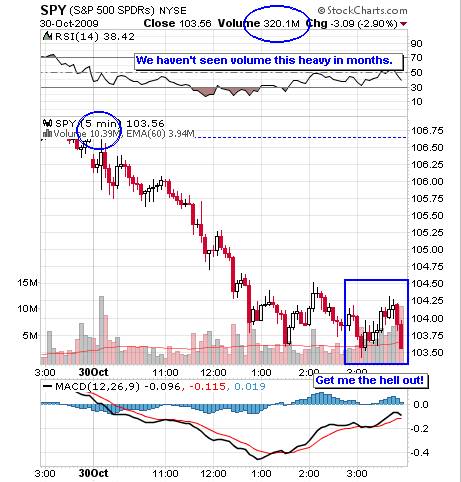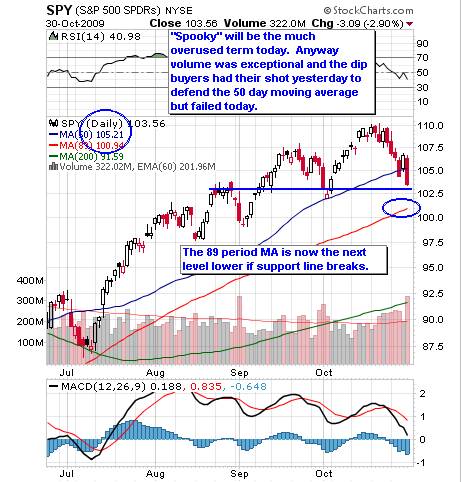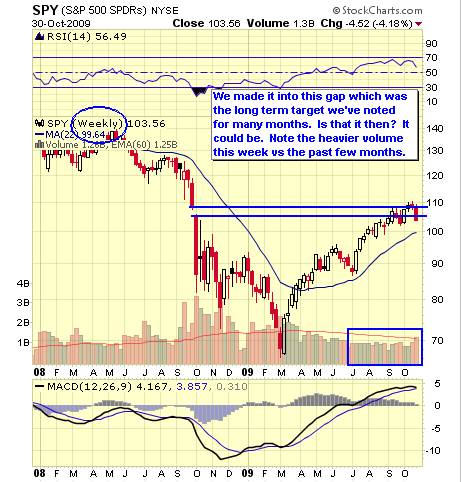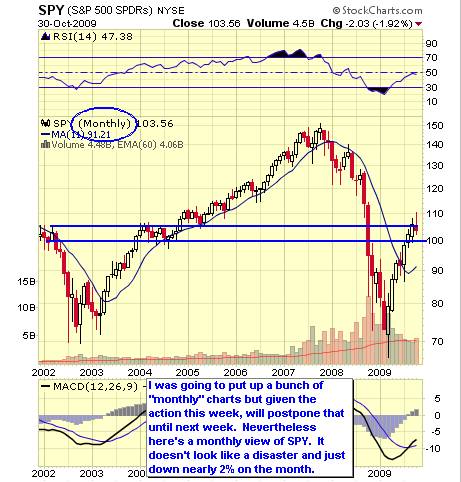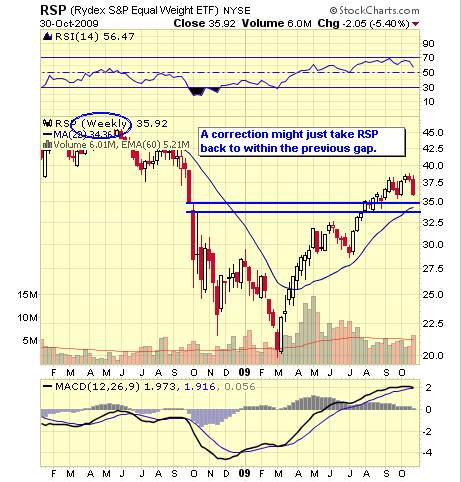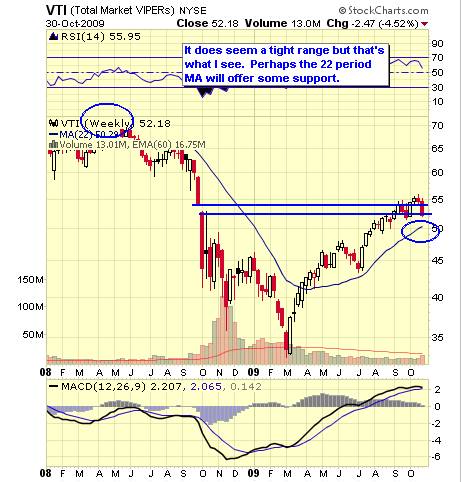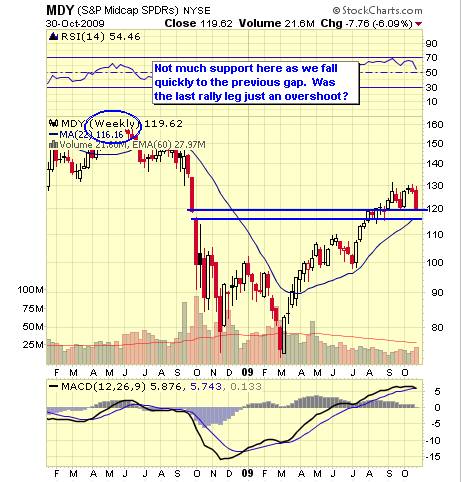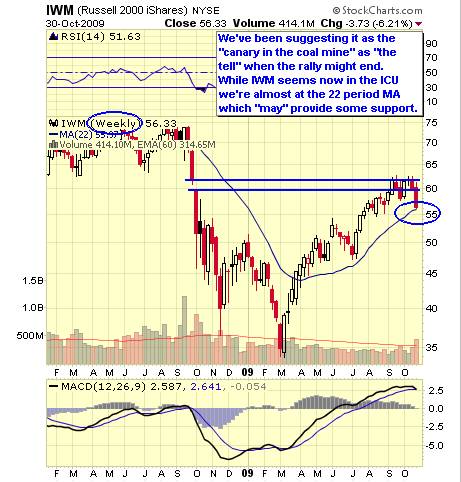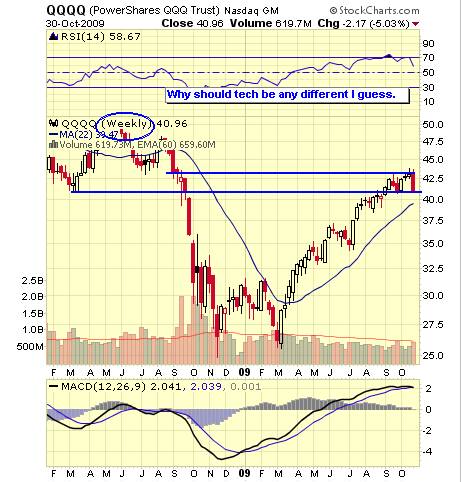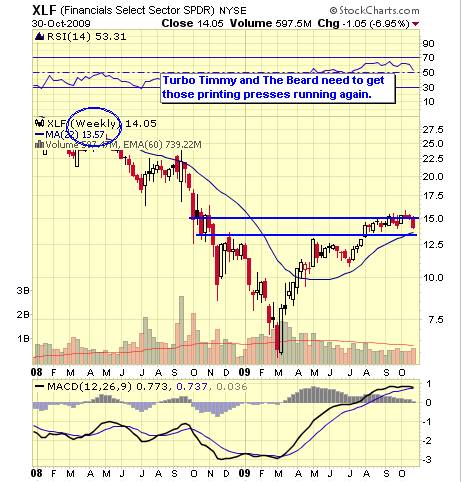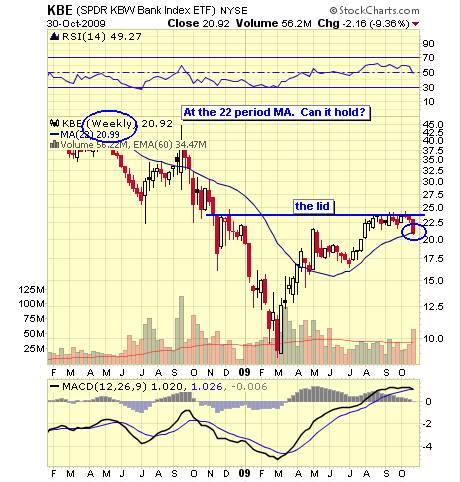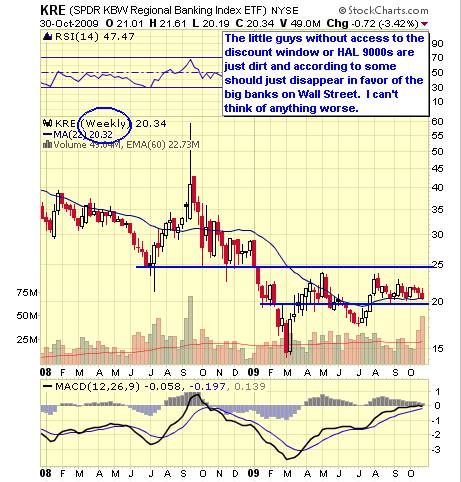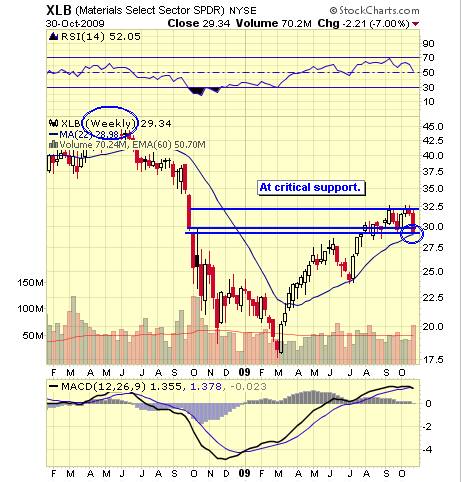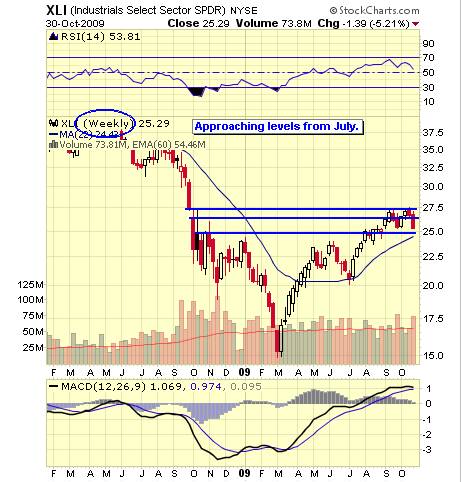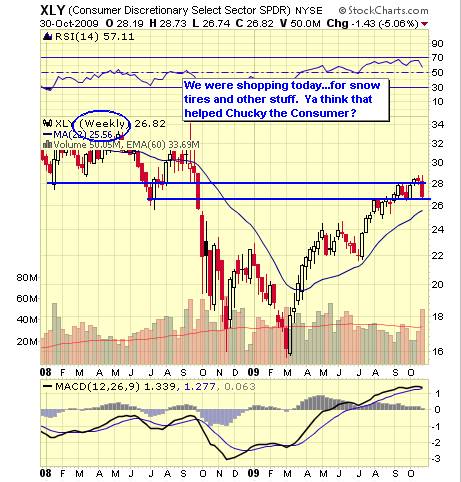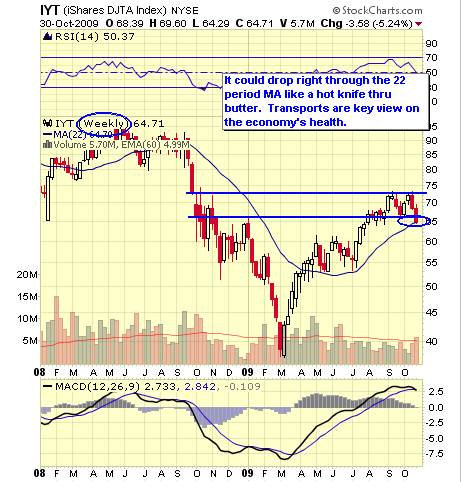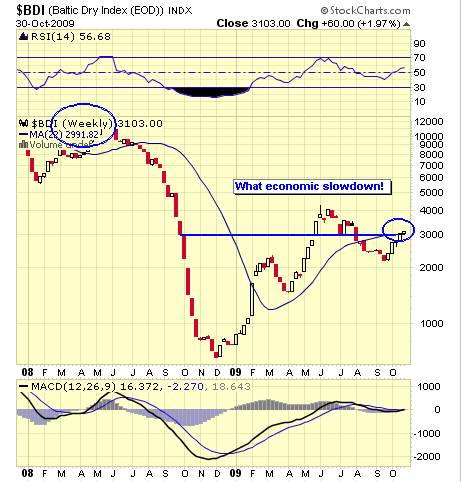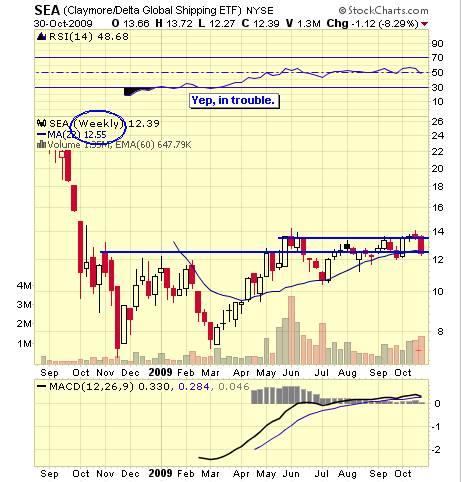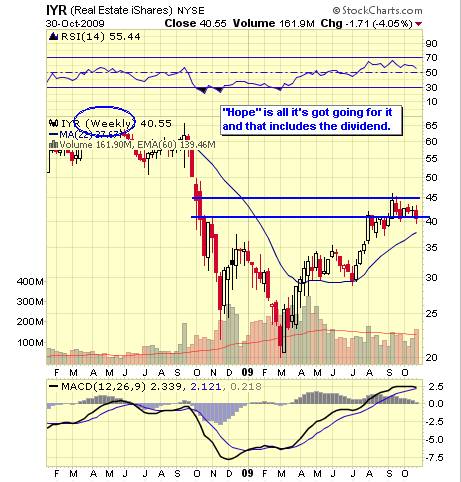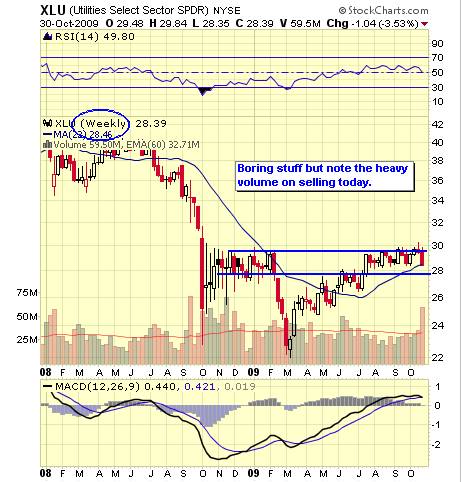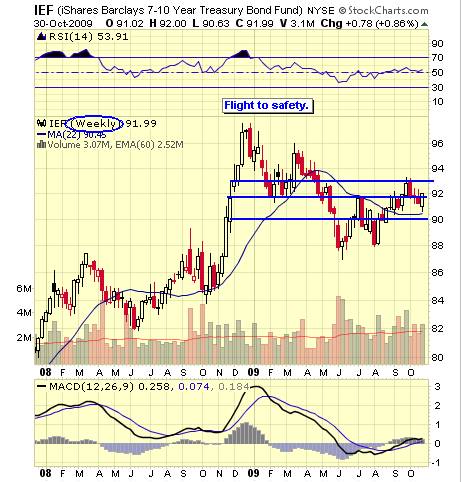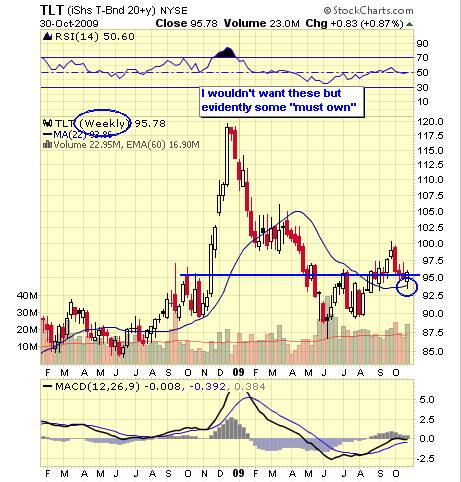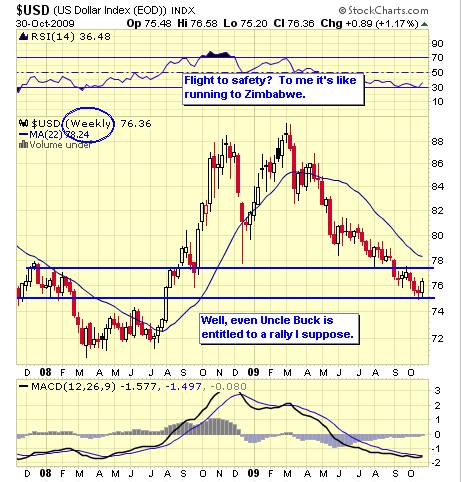 Go to Page 2: Commodities, Emerging Markets >>