<< Go back to Page 1: Heavier Volume Sell-Off Again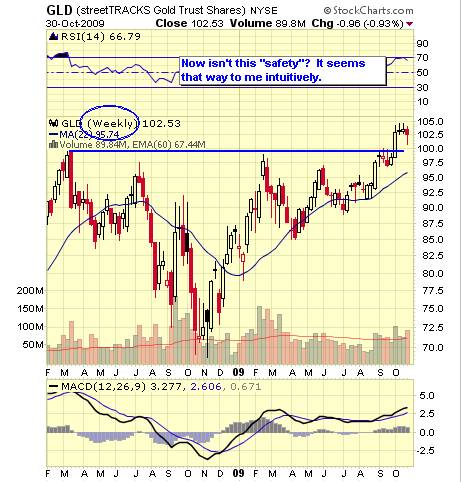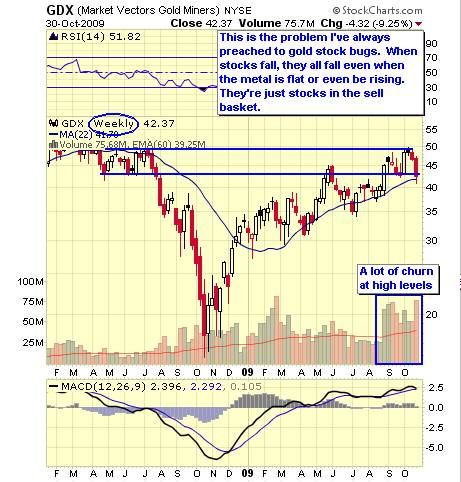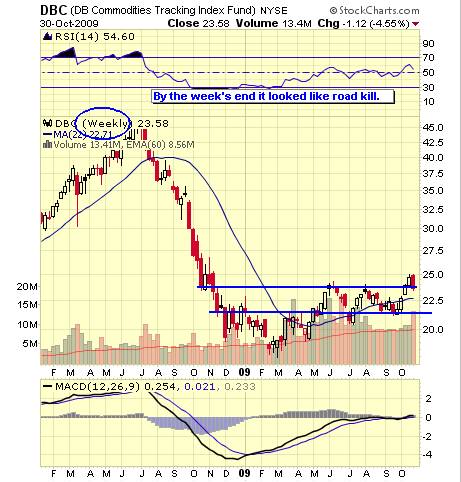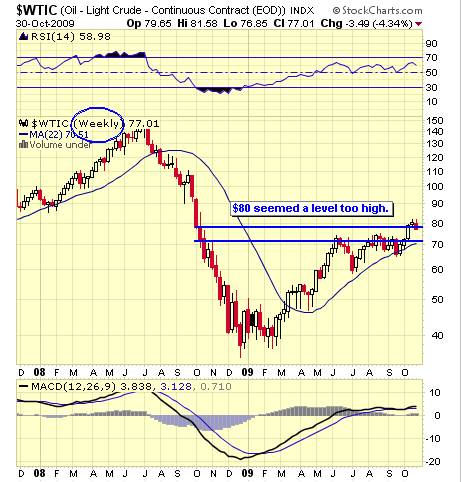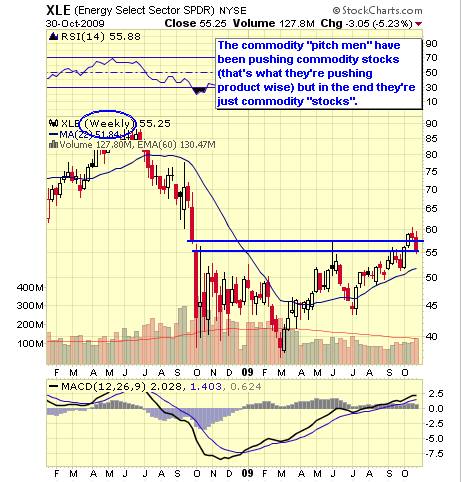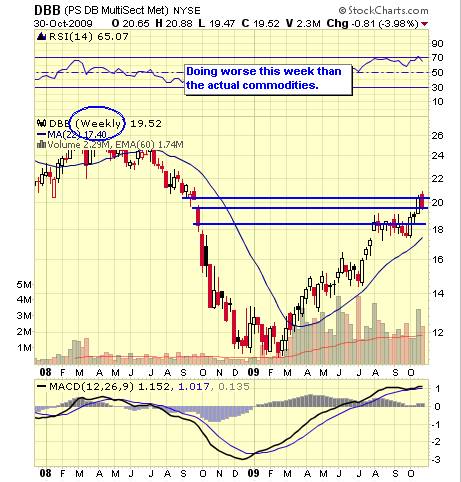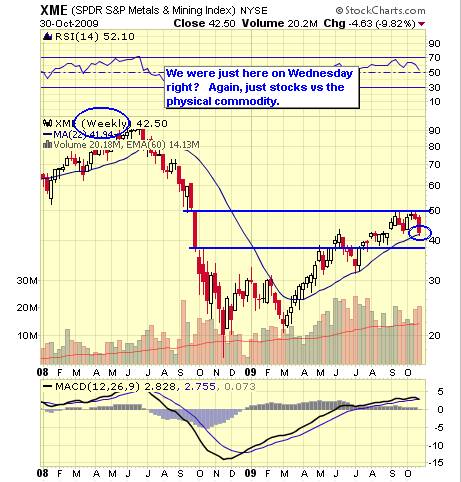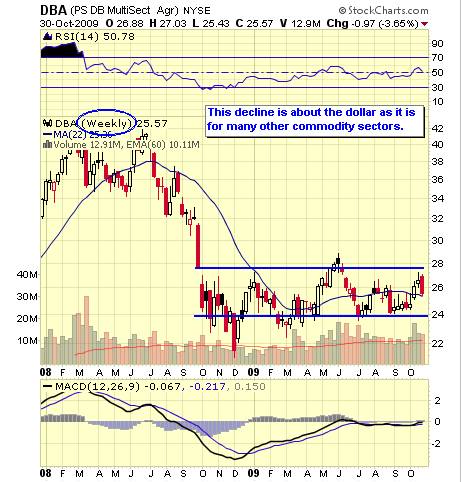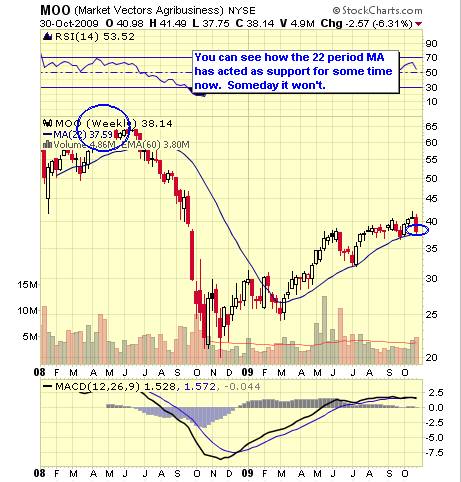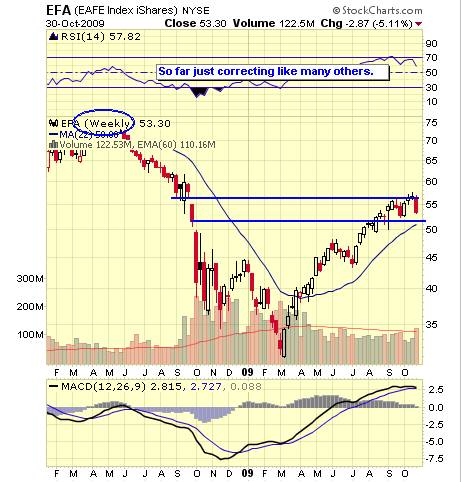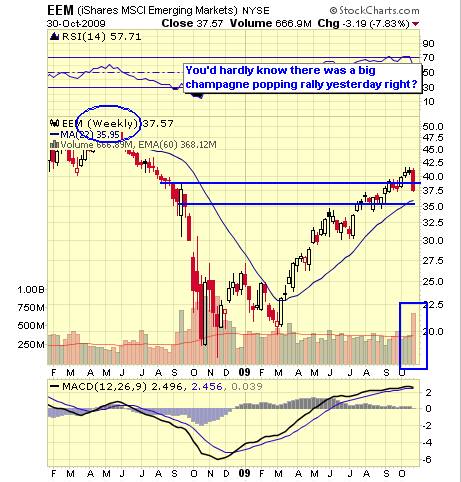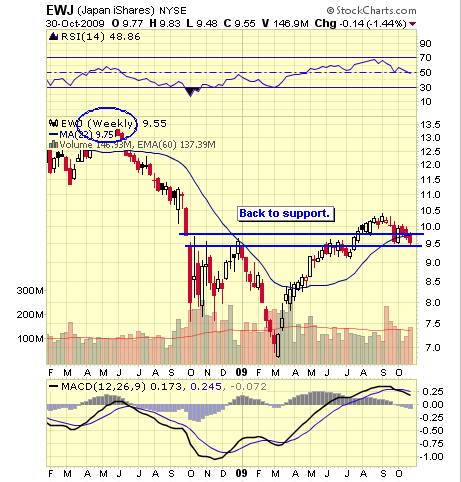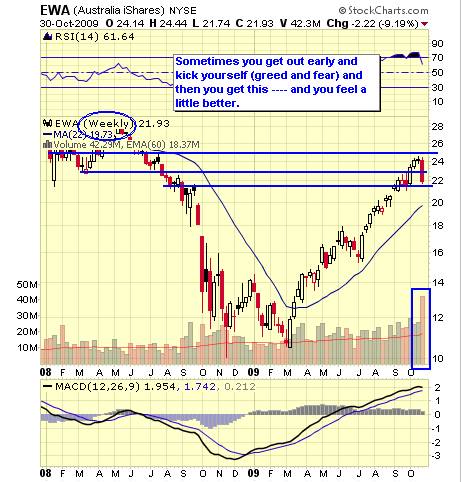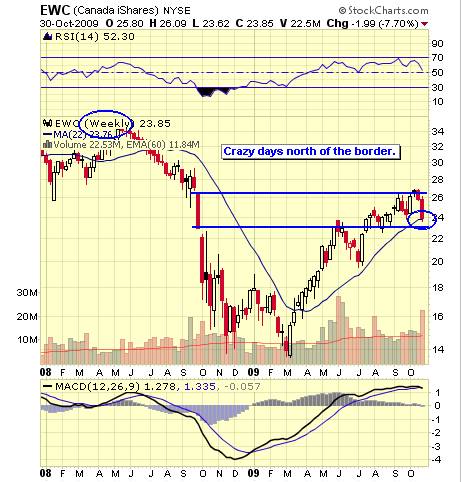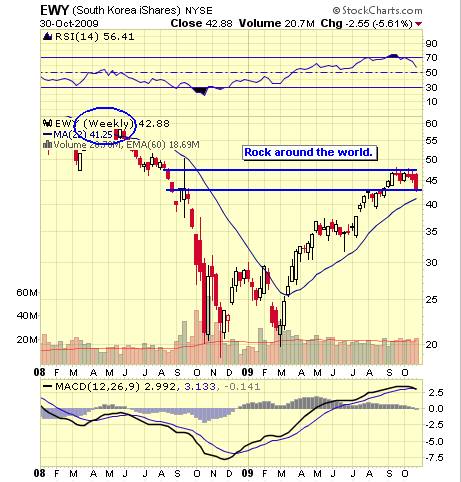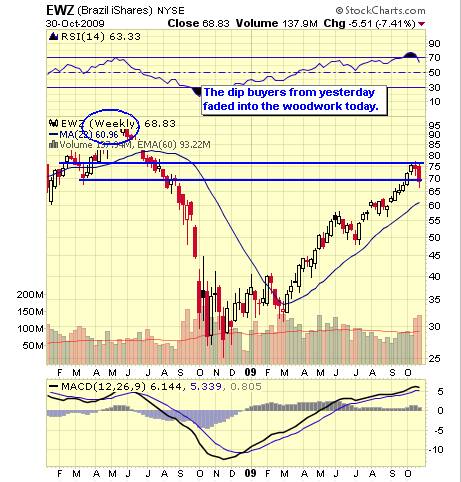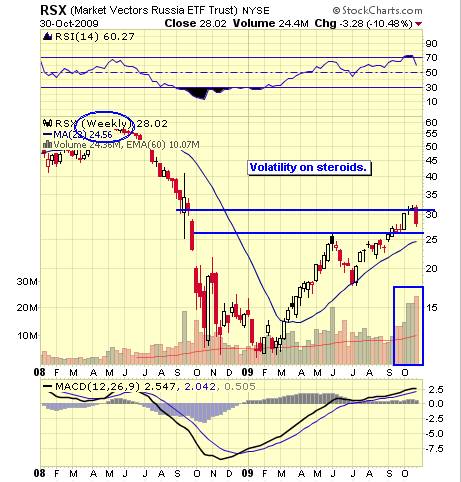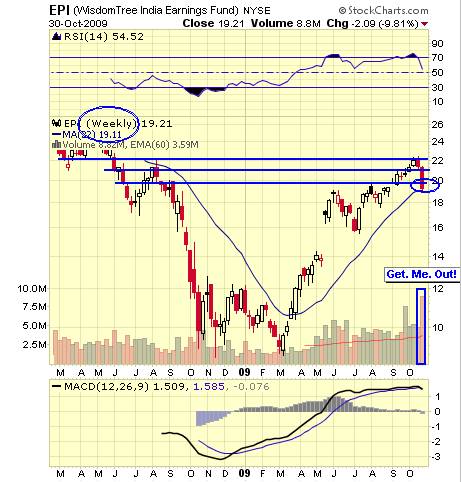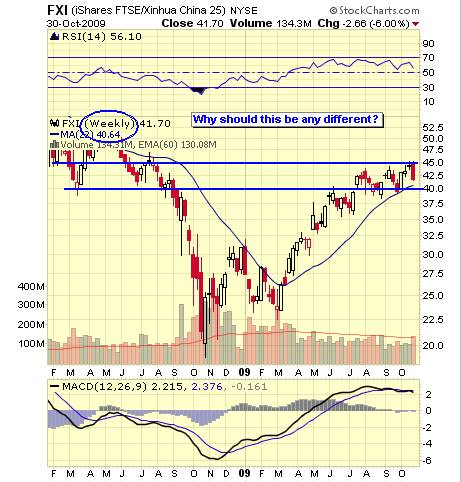 October ends ugly but it's often a difficult month. We're entering what should be the best seasonal time of year for buying ("buy 'em in the fall, sell 'em in the spring"). That didn't really work well this year, now, did it? We're experiencing unique economic situations, so why not break some old maxims?

One day you look like an idiot and then the next a genius. The only way to have traded this week was to hold plenty of "cash" or to day trade. Even with a few short positions I felt badly yesterday and then today it all reversed. That's how this week has gone — a yo-yo market.

Next week we should be launching our new website which will try anyone's patience as much as crazy markets. One member feature will be intraday video chart commentaries which should test my communication skills.

Have fun trick or treating. I'll be giving out hey pennies like everyone else this year… well, except for the Wall Street bankers loaded with taxpayer money. It does stick in one's craw doesn't it?

Have a great weekend!

Let's see what happens and you can follow our pithy comments on twitter.

Disclaimer: Among other issues the ETF Digest maintains positions in: SPY, SPXU, VTI, TZA, XLY, FAZ, SMN, SRS, TMV, UDN, DBC, GLD, XLE, EFA, EFU, EEM, EDZ, and FXI.

The charts and comments are only the author's view of market activity and aren't recommendations to buy or sell any security. Market sectors and related ETFs are selected based on his opinion as to their importance in providing the viewer a comprehensive summary of market conditions for the featured period. Chart annotations aren't predictive of any future market action rather they only demonstrate the author's opinion as to a range of possibilities going forward. More detailed information, including actionable alerts, are available to subscribers at www.etfdigest.com.