In August this year, Westport Innovations (WPRT) lowered its revenue guidance for fiscal year 2013 to $160 - $180 million from $180 - $200 million. This led to an 11% fall in the stock price since August, and it is now trading at around $28.
"As new products expand our Westport portfolio and as critical mass begins to develop across our markets we expect revenue to become less volatile," said Chief Executive David Demers.
We believe the market panicked, and the stock experienced heavy selling during the period based on uncertainty over its future. Despite this downfall, we are bullish about this stock as we expect Westport to perform well in the next two years due to its dominance in natural gas engines. Let's look at the initiatives Westport is taking to maintain its dominance and move its stock price in the upward direction.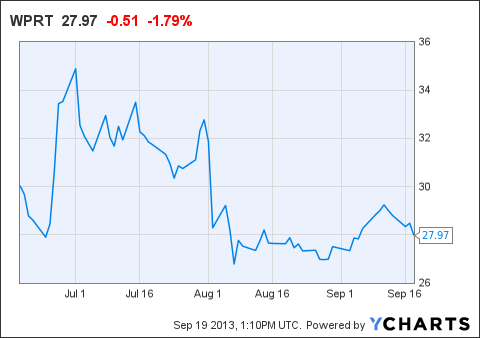 Pickup trucks to pick up sales
Westport will offer its 'Westport WiNG Power System' in both the U.S. and Canada for Ford Motors' (F) upcoming natural gas powered 2014 F-150 pickup trucks. The Westport WiNG Power System is an engine technology that transforms a pickup truck into a bi-fuel truck capable of running on two fuels. It allows the engine to run on compressed natural gas, or CNG, and it allows the engine to run on gasoline in case it runs out of CNG. Westport is the largest partner of Ford under the Qualified Vehicle Modifier, or QVM program, where it offers its expertise to 10 Ford products and has more than 150 Ford authorized dealerships. QVM program is a quality recognition guideline set by Ford to achieve greater levels of customer satisfaction and product acceptance by manufacturing high quality vehicles. Additionally, Westport has been supplying this system for the earlier models of the F-Series pickup truck. The credibility Westport has gained from supplying the system in the past has guided it to acquire the F-150 order.
The F-Series pickup truck is Ford's flagship product, and it has been the best-selling pickup truck in the U.S. for the past 31 years. The new 2014 F-150 will be available for sale beginning this month. Currently, Ford will offer the base vehicle with a factory-installed CNG kit allowing it to operate on either natural gas or gasoline. Ford expects to sell more than 15,000 F-150s this year. Whereas, the WiNG powered F-150 is expected to be available in the first quarter of 2014, which we anticipate will immediately have positive impact on Westport's top-line.
In June this year, Westport acquired BAF Technologies and its subsidiary ServoTech Engineering, which are subsidiaries of Clean Energy Fuels (CLNE). This acquisition, worth $25 million, will further strengthen its market presence in the North American region, where Westport has a market share of around 95%. Also, this acquisition will increase Westport's natural gas product range with Ford. It will allow Westport to capitalize on significant growth opportunities in the next two years as natural gas emerges as a much more viable fuel for transportation. With growing demand for natural gas, the EIA reduced its 2014 forecast for natural gas prices to $3.91 per Million British thermal unit, or MMBTU, down from $4.10 per MMBTU. We expect that if the natural gas prices remain low, it will trigger sales of natural gas powered cars in the North American region. This will eventually impact Westport's revenue for and continue its market dominance.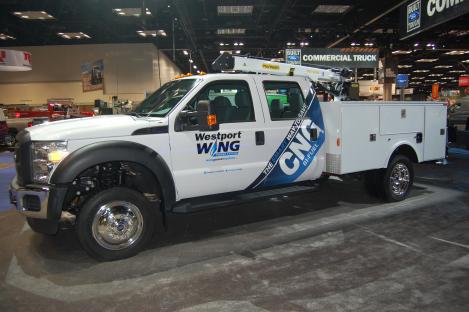 Source: FleetOwner
New contract to strengthen top line
Along with the supply of the WiNG powered engine to Ford, Westport is also focusing on the truck and bus segment for CNG powered engines through its joint venture with Cummins (CMI), which specializes in manufacturing CNG Powered engines.
Westport is experiencing heavy demand from truck and bus manufacturers, including Autocar. Autocar is the first waste collection truck maker to adopt the unique Cummins Westport ISX12G heavy duty CNG engine launched in August this year. This will support Autocar's initiatives to bring energy independence and economic and environmental awareness to waste management across the North American region. The CNG engine provided by CWI will help Autocar with annual fuel savings of at least $10,000 for a single truck. We believe this CNG powered engine will be a success for both the companies as the demand for these trucks already exists. In early 2013, the City of Sacramento, California purchased 11 new Autocar CNG refuse trucks, and has plans to open a new CNG fueling station this October.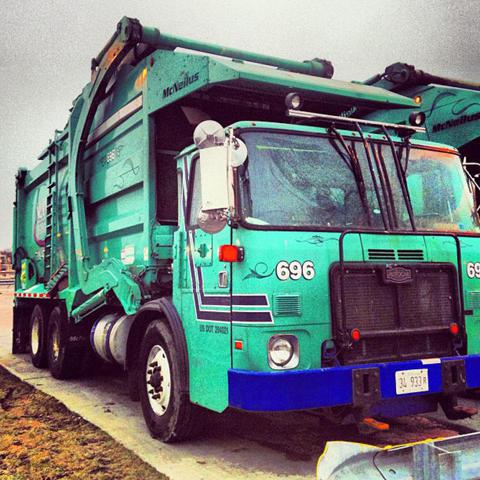 Source: PR Newswire
In July the City of Temple, Texas purchased 14 new CNG garbage trucks. This depicts the trend towards adopting CNG engines in trucks, and we believe Westport has an excellent opportunity in the coming quarters. In our view, besides the growing demand from the local government, some private players including Volvo and Navistar will begin offering trucks that will feature the CWI ISX12 G. The management of these private players forecasted that CNG powered truck sales will rise to approximately 4% of total truck sales this year and will reach to 10% by 2016. Westport is also developing a 15-liter heavy duty CNG engine that should be in production in 2016. We believe this will aid the company's presence in the CNG powered truck engines market and will bolster its revenue.
Conclusion
In our view, Westport has a bright future prospect. Comparing the price to book ratio of the most recent quarter for Westport, which is 5.60 times, with the Auto Parts industry, which is 7.7 times, it indicates that the stock is currently undervalued. This also signifies that the stock has an upside potential, and investors can expect good returns in the next two years. We believe the alliance with Ford and Autocar will prove to be profitable for Westport and will result in further upside in the stock price. Additionally, the rising demand for the CNG powered truck engines will take the company and the stock price to a different level.
Disclosure: I have no positions in any stocks mentioned, and no plans to initiate any positions within the next 72 hours. I wrote this article myself, and it expresses my own opinions. I am not receiving compensation for it (other than from Seeking Alpha). I have no business relationship with any company whose stock is mentioned in this article.
Additional disclosure: Fusion Research is a team of equity analysts. This article was written by Madhu Dube, one of our research analysts. We did not receive compensation for this article (other than from Seeking Alpha), and we have no business relationship with any company whose stock is mentioned in this article.