Thank you Federal Reserve! For anyone not paying attention, the much awaited and market priced taper of Fed purchases was supposed to be announced this week (on 9/18) to the tune of $10-$20 billion a month. To paraphrase a childhood holiday classic, but what to my wondering eyes should appear, the announcement of no taper and sudden jubilation in the market without any fear! That's right, no taper. The Fed views the market as too weak to cut purchasing. I am in full agreement with Stan Druckenmiller who just this morning on CNBC attested that "you've gotta love gold here."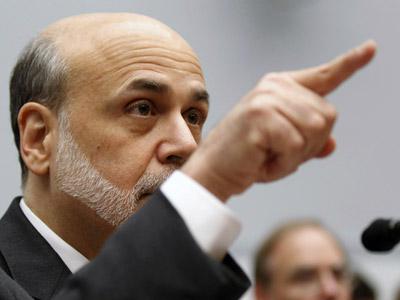 But why stop at gold? All the metals got a nice bounce, including silver and copper. We all know that Copper, gold and silver have had a rough year, down about 11.0% ,18.6% and 23.0% year-to-date as measured by the iPath Dow Jones-UBS Copper Total Return ETN (NYSEARCA:JJC), the SPDR Gold Trust (NYSEARCA:GLD), and the iShares Silver Trust (NYSEARCA:SLV) respectively. Right now, I think you can buy and hold any of these into the end of the year and make a nice profit. However, for those willing to take on more risk, I would like to touch on one equity that I think has substantial upside ahead given this new "no taper" announcement. Before stating which equity I have in mind, I would like to give an account of the sources fundamentally that back up my thesis for this equity, independent of the Fed's actions. Thus, I will discuss a few major sources of copper, silver and gold demand and then recommend the equity of choice to take advantage of all three.
Gold Demand
Figure 1. Gold Prices For 2013.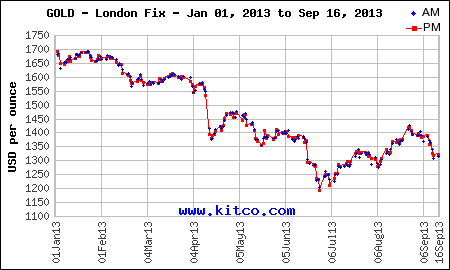 In reality, demand for gold never really diminishes. It fluctuates here and there, but demand for investment gold is universally very strong, particularly among physical investors. Earlier this year, the U.S. Mint ceased production of the 1/10th oz American Gold Eagle due to record demand. This was a sign of record buying, but what is more interesting was the recent World Gold Council Report, which highlights the demand worldwide.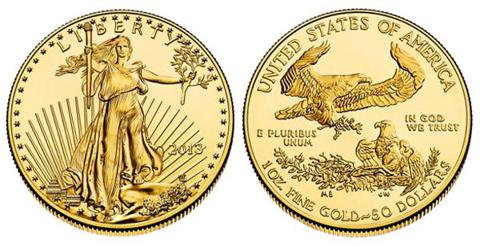 Click to enlarge
Highlights from the report include continued strong demand in jewelry, particularly in India. The report also suggests a decreased demand for investment gold, but further investigation reveals that the decline in investment demand relative to Q1 2012 was solely attributable to the net outflows from ETFs, which obscured the strong rise in investment demand for gold bars and coins at the retail level. In technology, demand has been stable, holding around 100 tons over the last year and a half. Central banks also added 109.2 tons of gold to their reserves in Q1 2013 and more in Q2, marking ten consecutive quarter of net purchases.
And what about global supply? For the first quarter of 2013, there was supply of 1,050 tons. This was little changed from first quarter of 2012 but also means central banks purchased 10% of the world's gold supply during the quarter. Well they certainly got a bargain as prices dropped dramatically in the first quarter. I can only imagine what the purchasing has been like thus far in Q3. Furthermore, the US Geological Survey reveals that gold mine supply has dropped every month in 2013. Thus, less gold is coming to market. With less gold coming to market, obviously supply is decreasing in the face of steady and/or increasing demand. Eventually, the laws of economics will catch up.
It is painful to be a holder of gold, particularly if you have purchased in the last year or so, to watch the value decrease while demand is so high and supply is diminishing. However, for the long-term, it is worth holding onto your metals, or buying at these levels, despite the fear that is prevalent in the market. If central banks are huge buyers at these prices, it would not be illogical to purchase some as well.
Silver Demand
Figure 2. Silver Prices For 2013.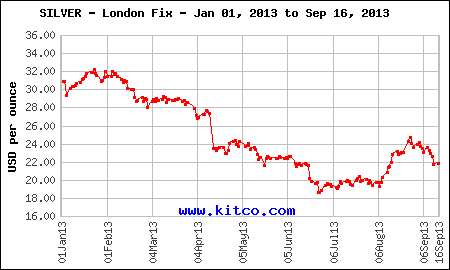 Silver is both a precious and industrial metal. Megatons of silver are consumed in industrial processes, and although sometimes recyclable, silver is often discarded into landfills, never to be recovered. Aside from silver being a precious metal, it also has many industrial applications and therefore, will always have demand, especially when the global economy comes fully out of recession. Common ways silver is utilized include:
Nanotechnology
Currency; coins and bullion
Jewelry
Photography
Silverware; utensils, cutlery
Dentistry
Electronics, mirrors and optics
Textiles
Musical instruments
Medical devices and instruments
Silver, as opposed to gold, has real-world everyday uses. It's one of the most conductive metals out there and a key part of many electronics and batteries. It remains in high demand for film photography applications, even in a digital age. Silver even has antibacterial qualities, making it an important element of surgical tools and other medical devices.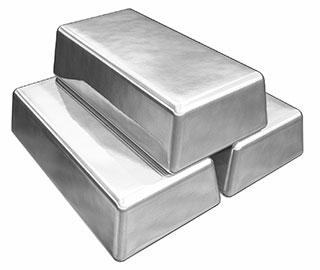 Running Out of Silver?
Silver is commonly utilized in industrial processes, have been intentionally designed not to consume gold and at the high prices gold has commanded for decades, it is nearly all recycled. It is said that 99% of all gold ever mined is still in existence above ground. For these reasons, silver stockpiles as a percentage of all silver ever mined is so much smaller than gold stockpiles as a percentage of all gold ever mined. Ted Butler is quoted as saying this, 15 years ago:
"at the end of World War II, total known stocks of silver amounted to ten billion ounces (with the US government holding 4 billion ounces of that total amount). At that time, we were just entering an era of unprecedented global economic expansion that has lasted to the present. In this era, silver was consumed in a variety of vital modern applications at a phenomenal rate. Today, known stocks of silver have shrunk over 95%, to maybe a half a billion ounces. The nine and a half billion ounce draw down in total silver inventory, was the result of the persistent shortfall between supply and demand, which continues to this day. Not coincidentally, the current 200 million-ounce annual deficit in silver mirrors the long-term trend line average. This continuing deficit is remarkable in that there has been decent growth in world production of silver over the past 50 years, but obviously not enough to satisfy the surge in industrial demand."
I believe this summation of this issue is sound. Demand for silver is unprecedented, not just for precious metal investment, but in industry, particularly in technology. In smartphones alone, over $1 billion worth of silver is utilized annually. Add a few extra billion dollars for all of the computers, tablets and televisions sold each year. Now think about all of the other industries using silver (jewelry, dentistry, nanotechnology etc). It is in finite supply with ever increasing demand. Eventually, this needs to normalize, and when it does, silver prices stand to benefit.
Copper Demand
Figure 3. Copper Prices Over The Last Year.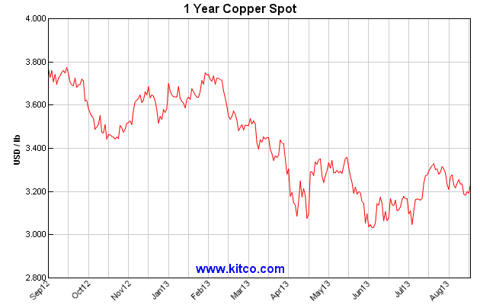 Click to enlarge
While there has been some reduced demand during the Great Recession, the economy is improving, albeit slightly (hence the Federal Reserve continuing its asset purchase party). Once commercial expansion takes off, things should improve dramatically. Once construction expands, demand is likely to increase relative to the last three years. Recall that copper also has many uses industrially. The red metal plays a vital role in many facets of our lives. People have been using copper since at least 9000 B.C. One reason copper is so important is that it can be made into alloys, which are combinations with other metals to make new materials like brass and bronze. These alloys are harder, stronger and more corrosion resistant than pure copper.
Copper has many unique properties, which make it a prime choice of industrial applications, such as:
Being an excellent electrical and thermal conductor, second only to the more expensive silver.
Being resistant to corrosion and oxidation (rust).
Being non-magnetic.
Being recyclable.
Being ductile and easy to combine with other metals.
Possessing anti-bacterial properties allowing for use in medical devices.
Ability to be easily joined by soldering or brazing.
Given such properties and being less expensive than silver, copper is frequently used in electronics, locks, water pipes and in electrical wiring. It is reasonable to expect that an economic recovery that leads to more construction in the commercial and residential sectors should increase the demand for copper, as well as the price of the metal.
Copper in Housing
One place to first look is housing, which has finally come off its bottom and may be entering a long-term bull market. A strong indication of this reality is that the homebuilding stocks were among the market leaders in the first half of 2013. With a confirmed housing rebound, owning copper could be a rewarding pin action play to consider. If housing as well as commercial/industrial construction is indeed picking up again, it should serve as another catalyst for the price of copper because residential and commercial construction use approximately 40% of the copper in the United States, with direct residential construction constituting approximately two-thirds of the market. There were approximately 200 pounds of copper electrical wire in the average new home constructed in 2012. Office building copper use can trump this significantly depending on the size of the structure. Further, these figures do not include the amount of copper wiring that goes into additional home appliances, plumbing and air-conditioning systems, accounting for more of the demand for copper.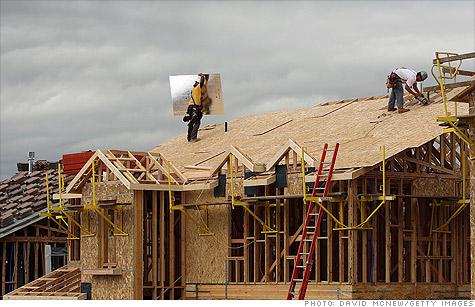 Copper in China
China is a major source of demand for copper. A United States Geological Survey reported a total reserve base, in 2005, of 1.6 billion tons of recoverable ore, of which 950 million tons was considered economically recoverable. Given current world demand of 15 million tons, much of it coming right from China, recoverable copper may be exhausted in slightly more than 60 years. Global copper consumption is expected to grow by 1% to 2% annually, on average. Refined copper demand reached 20.4 million tons in 2011 compared with global production of 16.1 million tons for the same time period. China's demand is the largest and fastest growing of all markets, accounting for over 22% of global demand. China's demand, which has been growing at 15.1% a year since 2000, was expected to slow to 6.6% growth in 2013, which has indeed been a recent hit to prices. Although China's growth rate has slowed, it is still over 7%, meaning demand will continue into the future. This reduced demand may be offset by demand from a rebound in the US economy and a bottoming Europe. Once these economies get moving, demand will skyrocket. Long-term investors may want to consider getting in ahead of this demand curve. The recent sell-off in prices could present a good opportunity to get long copper stocks
A Leveraged Play On All Three Metals; Gold, Silver And Copper
I am often asked how to invest successfully in the metals markets. For all high value metals, I usually recommend buying physical assets. I then recommend the ETFs that track the metals (GLD, SLV), though for copper my top choice has always been JJC.
After the announcement by the Fed, which I believe will continue to moonshot metal prices till the year's end (or whenever the Fed finally does taper) I believe the best leverage play on all the metals is through Freeport-McMoRan (NYSE:FCX). This company is a bellwether in the copper, silver and gold mining space.
FCX primarily engages in the exploration, mining and production of mineral resources. The company primarily explores for copper, gold, molybdenum, cobalt hydroxide, silver and other metals, such as rhenium and magnetite. It holds interests in various mines located in the Grasberg minerals district in Indonesia, the Morenci minerals district in North America, South America and Tenke Fungurume minerals district in the Democratic Republic of Congo. As of December 31, 2012, the company's consolidated recoverable proven and probable reserves included 119.7 billion pounds of copper, 33.9 million ounces of gold, 3.42 billion pounds of molybdenum, 330.3 million ounces of silver, and 0.86 billion pounds of cobalt.
You can even get oil and gas exposure with this behemoth. FCX recently purchased two energy companies for $9 billion. "The oil and gas assets being acquired possess the asset quality characteristics that we seek in our mining business - large scale assets with long lives, low cost and geologic potential to support growth through exploration and development," said Richard C. Adkerson, CEO of FCX regarding the acquisitions. This acquisition has been questioned by many on Wall Street, but only time will tell if this investment will pan out for the company. Despite this, the company's mining assets are still of value considering the amount of gold, silver and copper it produces. It is also still the primary business. The move into energy hasn't entirely changed the company. It is still a copper and gold play but now FCX is even more diversified, which I consider a strength. Accounting for the oil and gas business, approximately 75%-80% of 2014 revenues are expected to come from mining while 20%-25% will come from oil and gas.
Most Recent Quarterly Report
Let me be clear. With the weakness in copper and gold prices combined with the oil and gas diversification, FCX has been in a period of a few transitional quarters. FCX reported second quarter adjusted earnings of $0.22 which missed consensus estimates of $0.41 pretty significantly. Digging a little deeper, the diluted earnings per share was reported to be $0.49. This figure was then adjusted for a $0.05 per share charge related to acquisitions, a $0.13 per share gain from preferred stock in McMoRan Exploration, and a $0.19 per share gain from deferred tax liability. A lot of the problems were a result of higher-than-expected copper costs and lower gold sales.
How About The Company's Sales?
The quarter was a touch transitional. Compared to the first quarter 2013, copper sales were essentially stagnant at 951 million pounds, a very slight decrease. One of the big issues was an average sale price $3.17 per pound which was a large 34 cent drop compared to the first quarter. Compounding this issue, copper cash costs rose to $1.85 per pound compared to only $1.57 per pound in the first quarter. However, since production is back online at Grasberg in Indonesia, the company now expects 2013 cash costs to return to a much lower average of a $1.58 per pound. Gold sales were reported to be 173,000 ounces for the quarter, which was down significantly from the 214,000 ounces sold in the first quarter. Compounding the weakness, the average sale price of gold dropped to $1,322 per ounce down from $1,605 per ounce in the first quarter. Looking ahead, it seems gold and copper prices may have stabilized, and could be on the mend. This means that further revenue declines are unlikely, which presents a decent entry opportunity.
Insiders Are Bullish
Insiders have been buying FCX at a strong clip in the last few weeks. In my opinion, Seeking Alpha Contributor Little Apple correctly argues that "betting with insiders on Freeport makes [buying FCX] less of a gamble and more of an educated guess."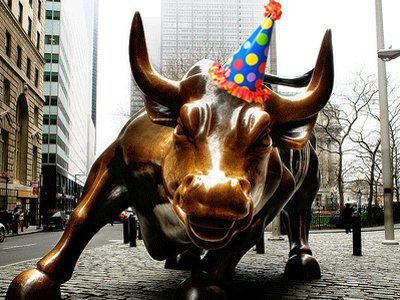 This begs the question, what have insiders been doing? In the last two months, insiders have purchased a net of 2,540,000 shares. Only one small sale of a little over 9,000 shares was made, and of the purchases, only 53,112 shares were associated with options being exercised. Thus, the outright purchases are highly significant and an incredible vote of confidence by management in the future of the company and subsequently the stock.
Table 1. Insider Transactions in the Last Two Months by Freeport-McMoRan Insiders.
Trade
Date

Insider

Trade
Type

Market
Value of Purchase

Shares Bought

Price
Range

Total Shares
Held

08/02

FORD GERALD J

Purchases

$8.77 M

300,000

29.2267

1,000,000

08/01

FORD GERALD J

Purchases

$20.41 M

700,000

29.1536

700,000

08/01

LACKEY BOBBY LEE

Purchases

$52.36 K

1,800

29.0865

1,800

07/30

MOFFETT JAMES R

Purchases

$5.47 M

192,800

28.3746

4,066,880

07/29

MOFFETT JAMES R

Purchases

$23.06 M

807,200

28.5666

3,874,080

07/26

FLORES JAMES C

Purchases

$14.32 M

500,000

28.6445

886,041

07/26

WHARTON J TAYLOR

Options Exercised

$269.75 K

20,000

13.4875

86,856

07/26

WHARTON J TAYLOR

Options Exercised

$176.85 K

13,112

13.4875

99,968

07/26

WHARTON J TAYLOR

Sale

$269.41 K

9,416

28.6117

90,552

07/26

WHARTON J TAYLOR

Options Exercised

$0.00

20,000

--

--
Conclusion
The Fed has just given the green light to get in the fast lane and buy precious metals and equities. Given the pop that is expected in the metals till year's end, FCX is an excellent leveraged buy to take advantage of gold, silver and copper. The purchase is independently supported by the fundamentals. Demand for gold never really diminishes. We are slowly running out of silver, and demand is at unprecedented levels. Copper demand is likely to pickup as the economy continues to strengthen. Insiders have purchased a lot of shares this quarter. Further, the company will pay you to wait for a stock rebound with its yield of 3.6% annually. Shares of the stock currently trade at $34.60 with a 12.3 P/E multiple. It has a 52-week trading range of $26.37-$42.89 and on average 14.7 million shares exchange hands daily. Given the statistics of the stock, demand for its products, rising metal prices and the ultimate support from the Fed, this stock has at least 25% near-term upside as I believe it can challenge its 52-week high over the next few months.
Disclosure: I have no positions in any stocks mentioned, but may initiate a long position in FCX over the next 72 hours. I wrote this article myself, and it expresses my own opinions. I am not receiving compensation for it (other than from Seeking Alpha). I have no business relationship with any company whose stock is mentioned in this article.
Additional disclosure: I have traded FCX numerous times in the last year. I own other individual gold and silver equities. I also own physical gold, silver and copper bullion.