While Red Hat's (NYSE:RHT) year over year revenue growth has recently slowed from the mid 23% to around 15% over the last two years, industry multiples have been rising and Estimize data for the upcoming quarter looks positive.
Red Hat is expected to report FQ2 2014 earnings on September 23rd after the close. The information below is derived from data submitted to the Estimize platform by a set of buy side and Independent analyst contributors.
The current Wall Street consensus expectation is for RHT to report 33c EPS and $372.06M revenue while the current Estimize consensus from 10 buy side and independent contributing analysts is 34c EPS and $373.39M revenue. The magnitude of the difference between the Wall Street and Estimize consensus numbers often identifies opportunities to take advantage of expectations that may not have been priced into the market.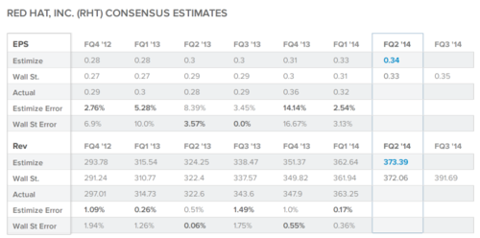 Over the past 4 months the Wall Street consensus trend for both EPS and revenue have been flat. The Estimize consensus trend for revenue though has been climbing the past few days after the big blowout numbers from Tibco (NASDAQ:TIBX). The directionality of revisions at the end of the quarter is often a good predictor of beats and misses.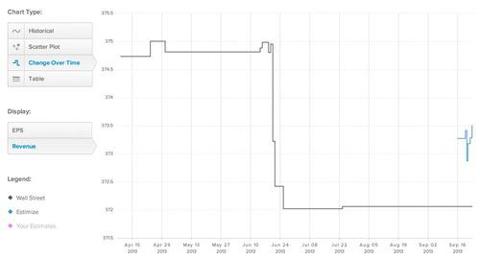 Over the previous 8 quarters, RHT has beaten the Wall Street consensus for EPS 6 times while missing the Wall Street revenue consensus 7 times. Over the same time period RHT has missed the Estimize consensus for EPS 4 times while missing the Estimize revenue consensus 4 times. The often disappointing results from RHT have dovetailed well with the price action in the stock.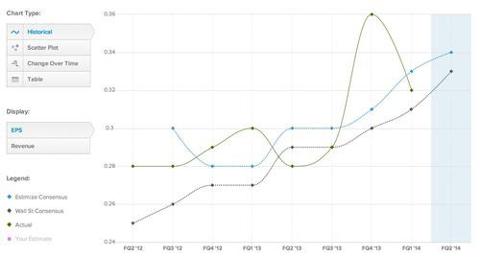 The distribution of estimates published by analysts on Estimize range from 31c to 36c EPS and $370.16M to $375.26M revenues. While we're seeing a larger than normal range in EPS estimates this quarter, the range of revenue estimates is significantly smaller than in previous quarters. The size of the distribution of estimates relative to previous quarters often signals whether or not the market is confident that it has priced in the expected earnings already. A wider distribution signals the potential for greater volatility post earnings, a smaller vice versa.
The analyst with the highest estimate confidence rating this quarter is Ron Carp who projects 36c EPS and $374M revenue.