Warner (NYSE: TWX) – According to my sources, the publisher of People, Sports Illustrated, and 20 other magazines plans to announce more layoffs this week as the advertising slump continues to weigh on the magazine industry.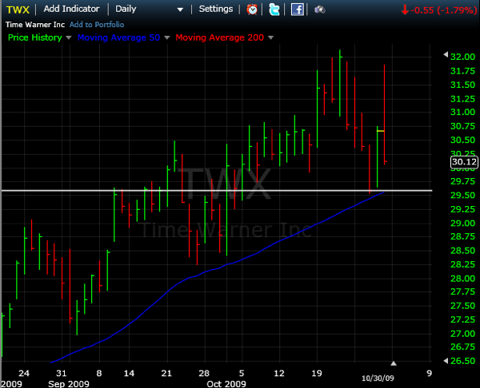 Interpublic Group (NYSE: IPG) – Last week, Chief Executive Michael Roth said in a statement that "media buyer sentiment has stabilized, but remains cautious, which makes it difficult to predict what growth will look like in 2010."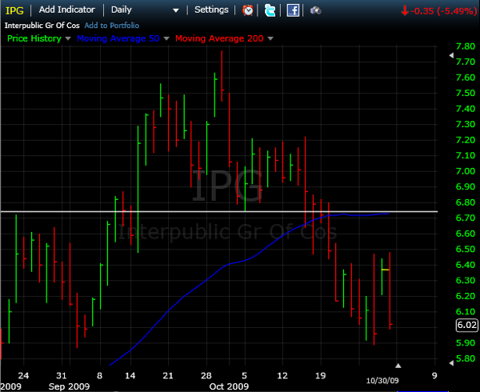 The Washington Post (NYSE: WPO) – Earned $1.81 a share compared to $1.01 a share in the same period a year ago. Revenues rose 1.8% year over year. The print side of the business remained troubled for the media company. Newspaper publishing revenue fell 20% to $156.3 million as print advertising fell 28% during the quarter. Ad revenue at Newsweek dropped 48%!