Year to date, FedEx (NYSE:FDX) is up more than 25%. Despite the higher price per share, I still believe FDX is a good stock for dividend growth investors. In this article, I will be looking at FDX's cash flows, balance sheet, valuation and dividends. For comparison, I will be using United Parcel Service, Inc. (NYSE:UPS)
Dividends
FDX's dividend yield at current prices is at 0.52%, which is quite low compared to UPS's 2.72%. However, I believe FDX's dividend has a good chance of going up, for these two reasons:
Between 2009 and 2013, FDX's dividend has grown from $0.44 to $0.56, an increase of 27.2%. Free cash flow has gone from $0.94 to $4.14 per share in the same period. This means the percentage of FCF paid out as dividend has dropped from 46.8% to 13.5%. For comparison, UPS's FCF per share was $5.23 in the most recent fiscal year, while the dividend was at $2.28, giving it a dividend/FCF ratio of 43.6%.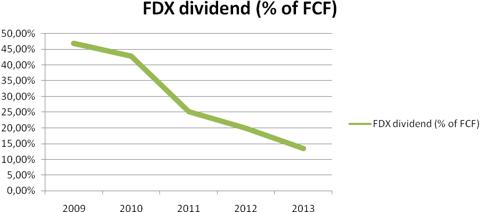 -FDX's low dividend has allowed it to save up a very large sum of money. At the end of FY2013, FedEx had $4.9 billion in cash, or 13.5% of its total market cap. Its current assets have increased at a much higher rate than its current liabilities, causing the current ratio to reach 1.96 at the end of FY2013.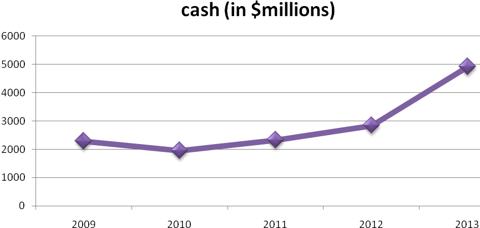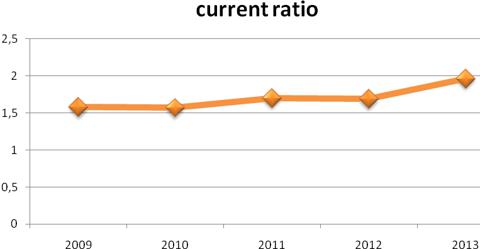 Valuation
At 22.9 times earnings, FedEx looks very expensive. Between 2010 and 2012, the average price to earnings ratio was at 17.4. However, analysts expect FDX to reach EPS of $6.98 in fiscal year 2014, and $8.69 in 2015, which means the stock is now selling for 16.4 times expected earnings in 2014 (the current fiscal year) and only 13.2 times the expected earnings in 2015. UPS is currently trading at $91.26, which is 16.7 times the expected earnings for the next fiscal year.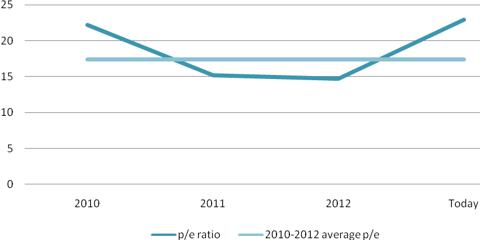 Conclusion
While at first glance the low dividend and relatively high price to earnings ratio makes FDX looks like a stock a dividend-orientated investor should avoid, a deeper look at the company makes it look very attractive. By paying a small dividend, FDX has managed to save up billions of dollars. The current dividend is only 13.5% of the free cash flow. Earnings were down in FY 2013, but are expected to grow by double digits in both the current fiscal year and next year. FedEx's first quarter for the current fiscal year ended a few days ago, with earnings per share of $1.53, 5.5% higher than in the first quarter of last year.
Disclosure: I have no positions in any stocks mentioned, and no plans to initiate any positions within the next 72 hours. I wrote this article myself, and it expresses my own opinions. I am not receiving compensation for it (other than from Seeking Alpha). I have no business relationship with any company whose stock is mentioned in this article.