For the past two years, I have been very negative about the prospects of the world's third largest miner, Brazil's Vale (NYSE:VALE). My last two articles on Vale evidence that:
"Vale Misses Badly, Cuts Dividend On Massive Quarterly Losses," March 13, 2013
"Sell Vale This Month And Take Your Tax Loss," December 5, 2012
I now see a glimmer of hope.
A Plague of Low Commodity Prices
The world's two largest miners are BHP Billiton (NYSE:BBL)/(NYSE:BHP) and Rio Tinto (NYSE:RIO). They, like the entire mining industry, have had a very rough couple of years due to a fall in commodity prices. Vale has suffered the most, in large part because its primary business is iron ore, and its primary customer is China. Iron ore plummeted 25% in early 2013. The other two of the three have more diversified product lines, and notably they are large copper producers.
A Vale Difference
However, a key difference between the firms is in their management. BHP and RIO are operationally based largely in Australia and for historic reasons are registered and dual listed on the London exchange. Both are truly multinational commercial enterprises of the highest order, continually managed by astute professionals for long-term profit. Their boards, representing the shareholders, hold managers responsible for the bottom line, and both firms have new CEOs after a disastrous 2012.
Based in an emerging country, and in large part controlled by the Brazilian government, Vale is at a disadvantage to its competitors. In part, its objectives have been the advancement of the social objectives of Brazil's Government, sometimes at the expense of profit. It is my contention that the meddling of the government in the affairs of the company has decreased its efficiency greatly. I believe that it would have been, and would be, to the advantage of the shareholders and of all Brazilians if Vale operated as a purely commercial enterprise; the extent of this, which will be true going forward, is in the hands of Brazilian politicians. It is a risk to the shareholder.
Important Actions
Finally, Vale is making the same kind of tough decisions that its larger competitors are, and is now doing it with vigor and added focus. Non-core assets are cut, unprofitable projects are abandoned and operating costs are scrutinized. The goal is singular, to be a lower cost producer of iron ore.
Announcements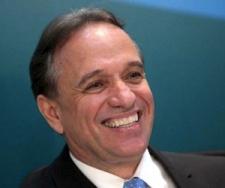 Vale's Chief Executive Murilo Ferreira spoke earlier this week at the Brazilian Mining Congress, and announced that the firm was evaluating the divestiture of two aluminum resources. Bloomberg reported that CEO Ferreira said the miner is "studying whether to sell its stake in Oslo-based aluminum producer Norsk Hydro ASA (OTCQX:NHYDY), as well as oil and gas assets. The company is also pondering the sale of its 40 percent stake in Brazilian bauxite producer Mineracao do Rio Norte SA." The report continued,
"Vale is selling assets, putting projects on hold and focusing on its more profitable iron-ore business in a bid to recover profit margins after commodities prices fell. The company last week sold stakes in a cargo unit for about 2.7 billion reais ($1.2 billion) to Japan's Mitsui & Co. and a Brazilian government fund after $1.47 billion of asset sales last year, including a coal mine in Colombia and 10 large vessels."
Vale is also working to expand its iron pellet sales in the US, where increasing demand due to the low cost of natural gas which is used by some steel producers. This ties in with its expanded production of the product at its Tubarao VIII project. According to Platts, this is a new 7.5 million mt/year pellet unit, the eighth unit at the site in Espirito Santo, and cost just over $1.0 billion to construct.
Vale must do about everything right to dig itself out of the deep hole it is in. I have guarded optimism that is happening.
Summary
After his announcements, CEO Ferreira left reporters with a cryptic remark. "We also have a surprise that I won't mention so you remain curious."
Currently (about noon on Thursday) the miner is trading at $16.00. I expect it to rise in the short to intermediate term to the 18.00 to 20.00 range (25%), on continuing good news.
Longer term, that is through 2015, this could be a much more profitable investment with a 50% to 100% rise in price a strong possibility as the price of iron ore returns to normal levels.
Data and Charts are included below. Data, FinViz. Charts, Morningstar, YTD Chart and Yahoo Finance, 5 Year Chart.
Disclosure: I am long BBL. I wrote this article myself, and it expresses my own opinions. I am not receiving compensation for it (other than from Seeking Alpha). I have no business relationship with any company whose stock is mentioned in this article.
Additional disclosure: I may initiate a position in VALE within the next 72 hours.