If seems that every which way we look, evidence continues to mount in support of economic growth. We have our suspicions as to why this is happening but to be honest these suspicions are of little significance. What's important is simply that it is happening.
Note how the US Treasury market is behaving. TIPs are on the verge of breaking out against non inflation protected treasuries and long dated US Treasuries (20 & 30 yrs) are trading at multi-week lows.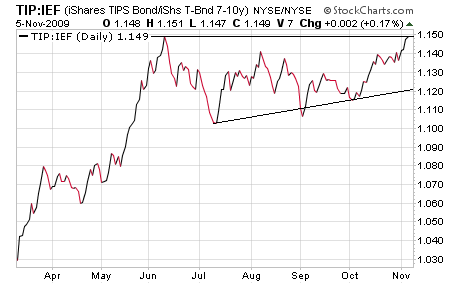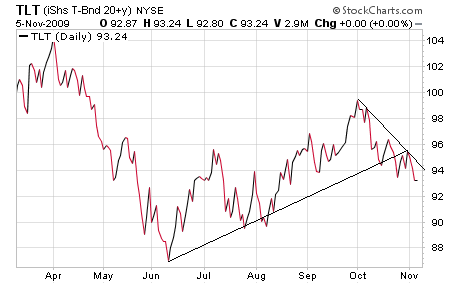 Of course for some time the price of crude and gold has been suggesting that something is up on the inflation front.....but few took notice!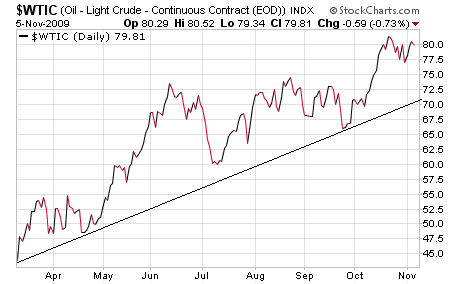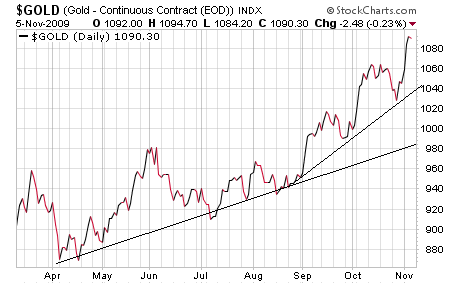 Since the start of October, what has happend to the the cost of hiring dry bulk carriers? Ships are being hired, and the demand for coal is increasing (note: coal still accounts for about 70% of global electricity production). You cannot store electricity and it is expensive to store coal.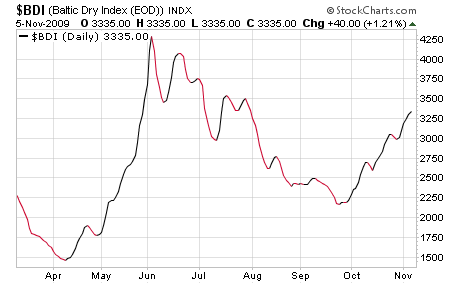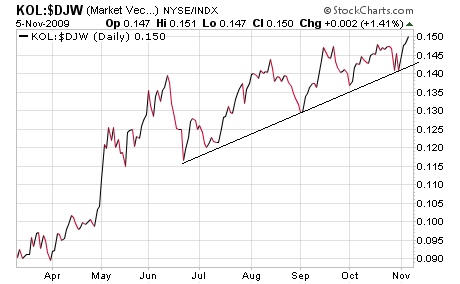 Given that the trends above are all confirming each other we think that there is considerable more upside to come in commodities and US Treasury yields. There are two trades that we like that would catch rising commodity prices and US Treasury yields - long DBC and TBT and there is nothing more to it than that.
Disclosure: Long DBC, TBT, SLV.