November 6, 2009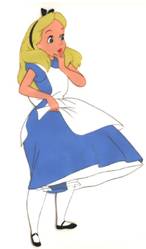 ASK ALICE, I THINK SHE KNOWS

Let's see, everyone was hoping for a good employment report but instead we got a stinker and the stock market did what?!? Yeppers, it rallied. This is where logical and rational thinkers become lost like Alice. For us it's been "don't go down that rabbit hole", just stand aside and let Da Boyz have at it.

RBS economist Stephen Stanley wrote today's employment report was "a mild disappointment". It's easy to say with his firm and others, plied with cheap money from a generous Fed. And, that's really the issue. The liquidity bubble for Da Boyz is creating a stock bubble. Like all bubbles it will have an ugly end. But with cash and bond yields low, going for higher returns in equities is an easier; "make hay while the sun shines" choice. So, spin bad news and go for returns in stocks.

The weirdest thing about today was retail stocks leading markets higher. What will unemployed consumers shop with and where? Beats me, but companies like Macy's were upgraded today in anticipation of favorable holiday shopping data or at least a really good Thanksgiving Day parade.

Volume was light like all the dip buying we've seen over the past few months. Breadth was mostly flat.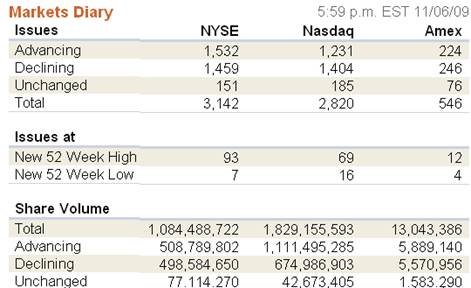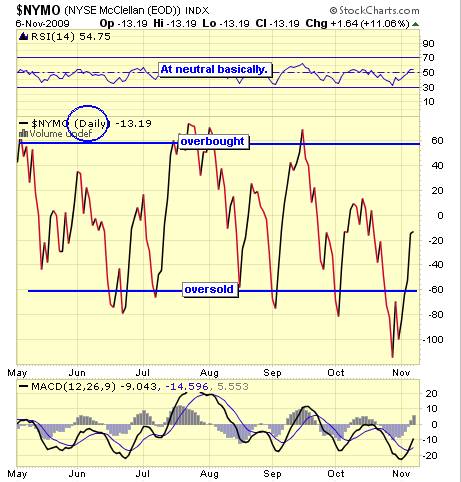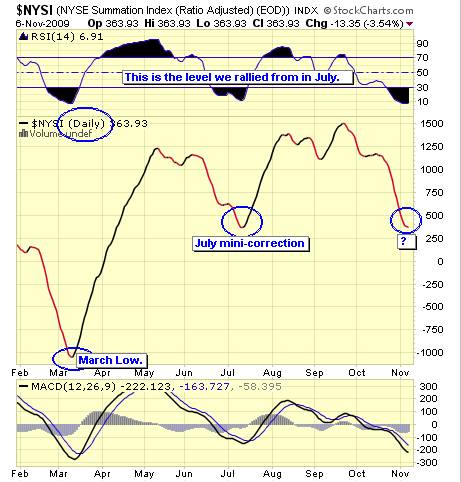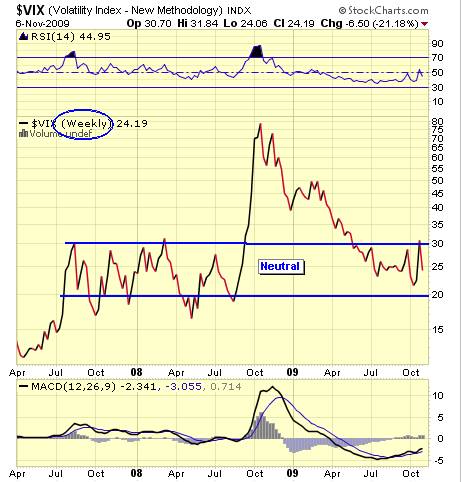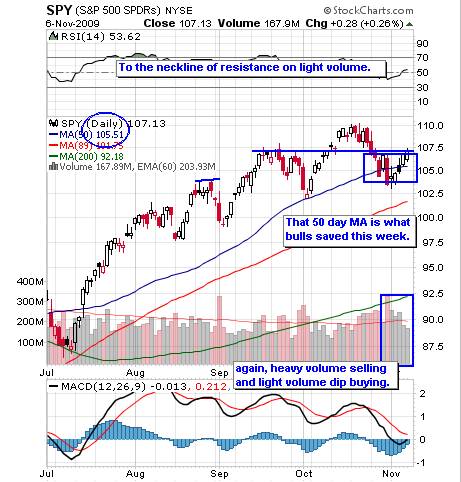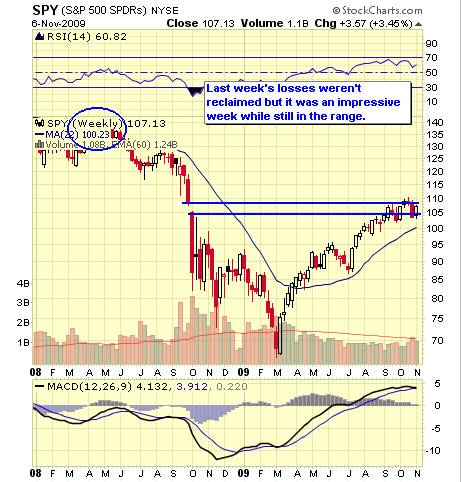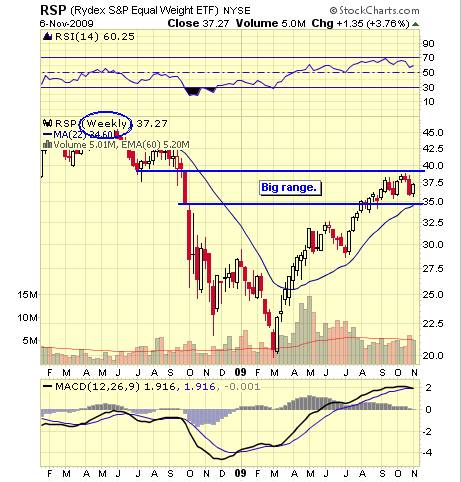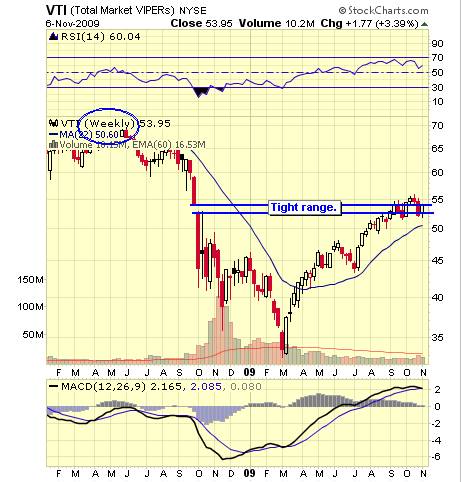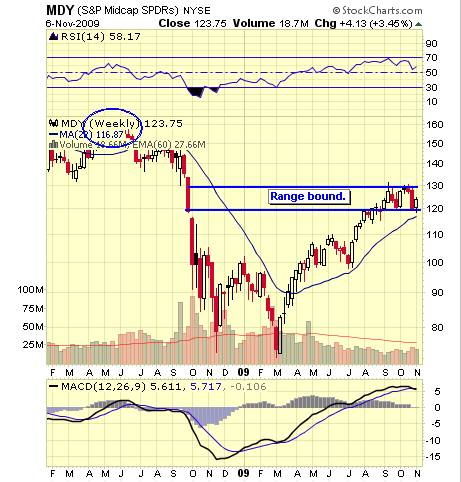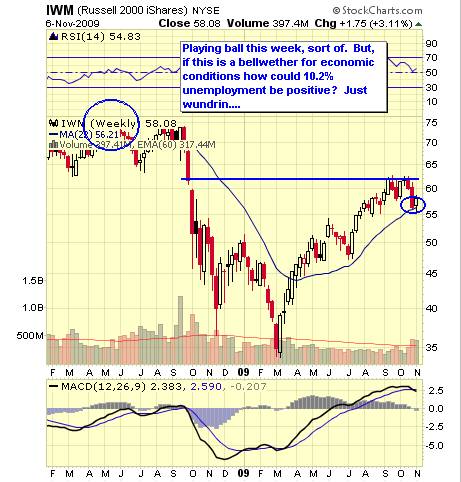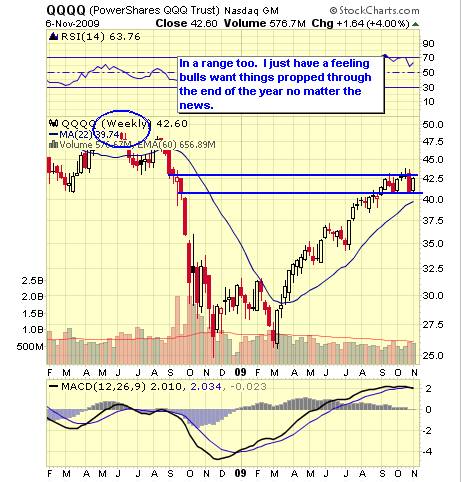 Chucky the Consumer you can't kill must have another sequel left in him.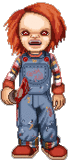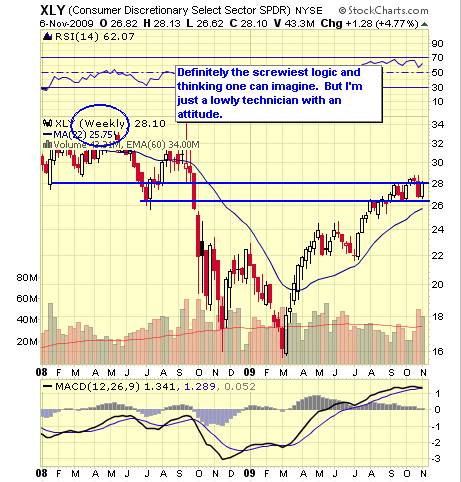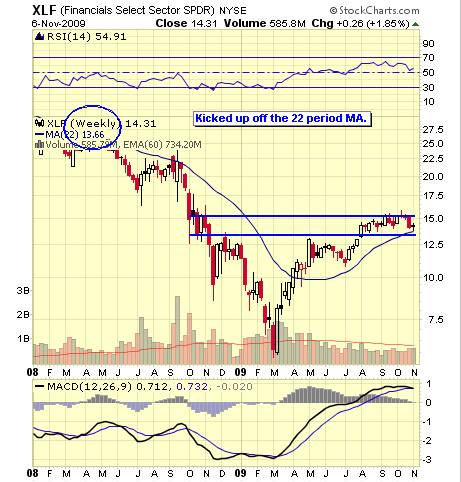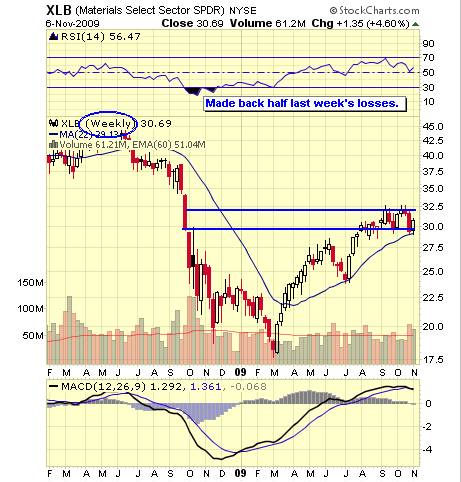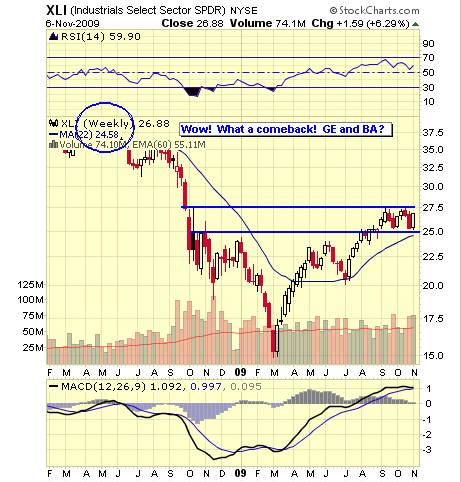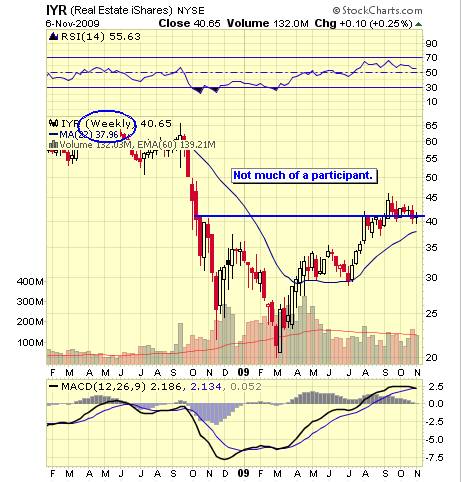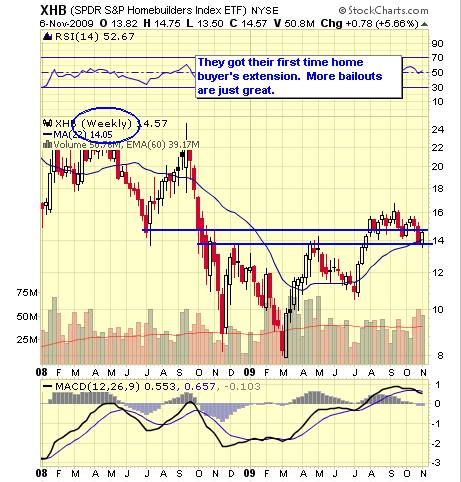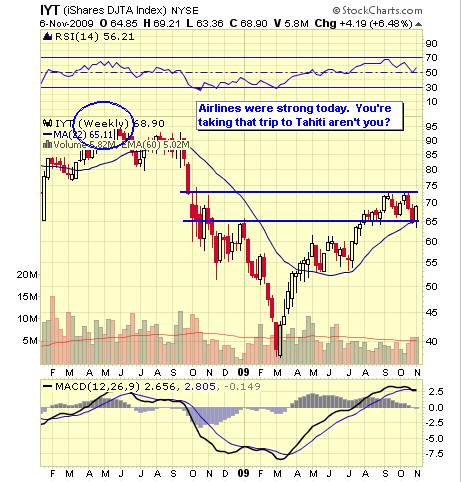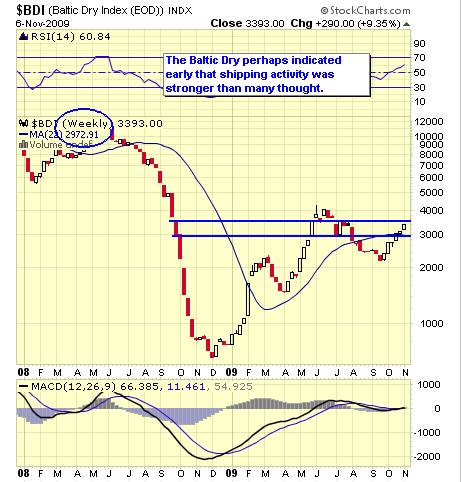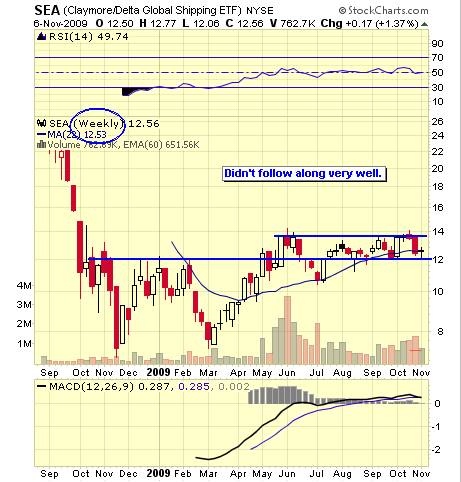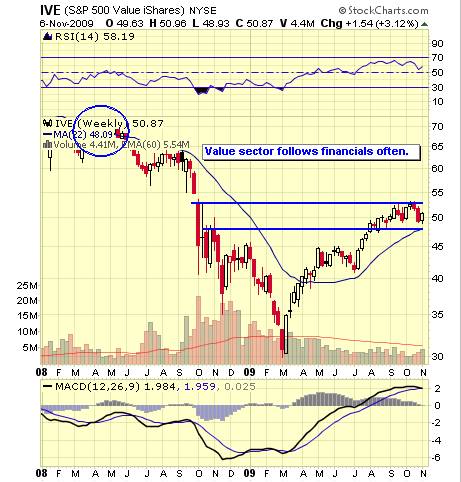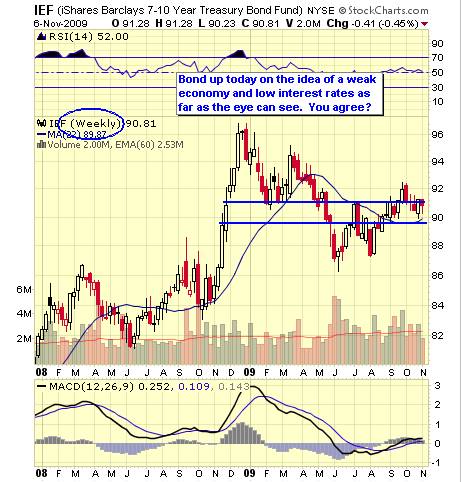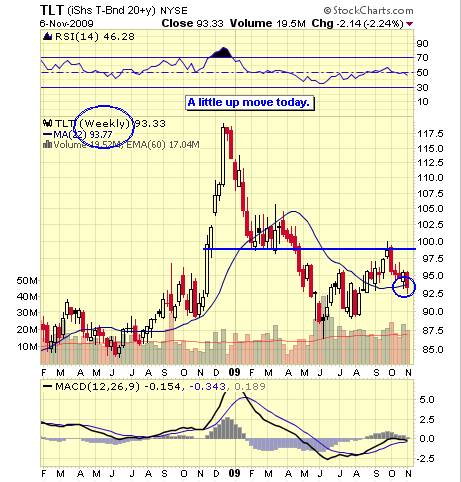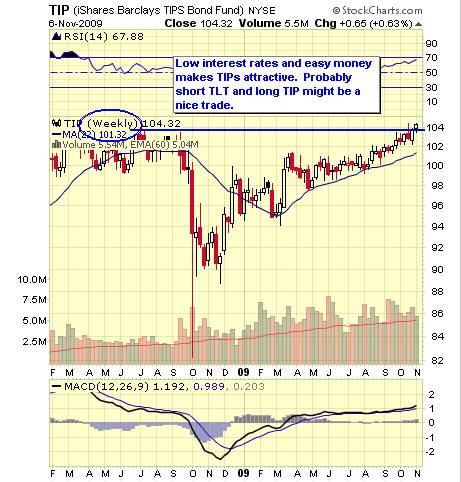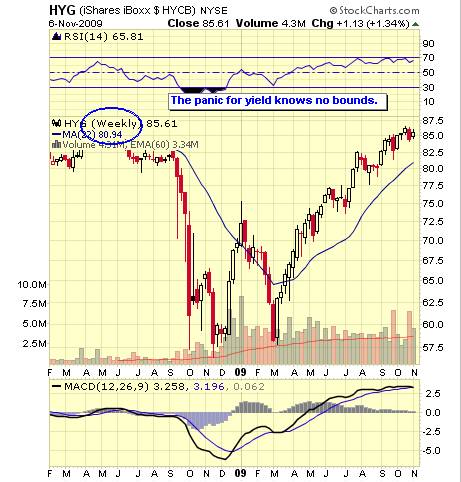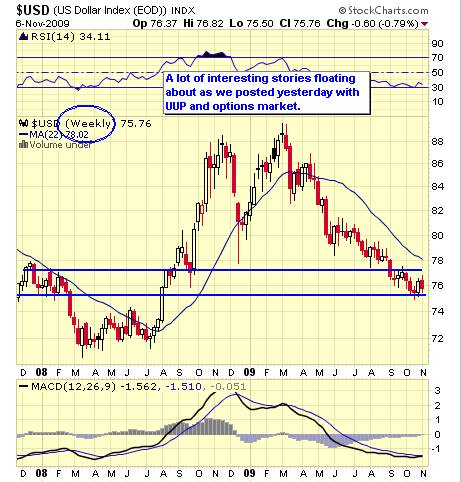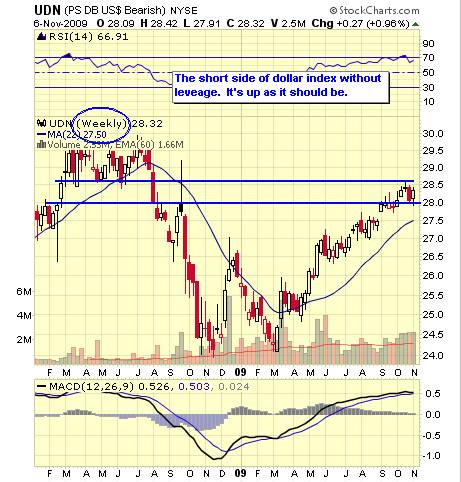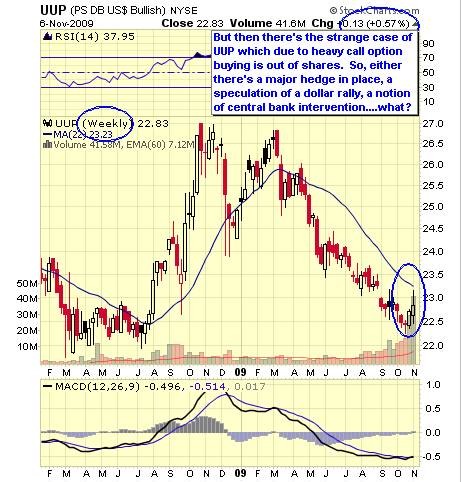 Go to page 2: Commodities. Emerging Markets >>