Last week, Warren Buffett bought the rest of Burlington Northern Santa Fe (BNI) in part because of railroads' inherent ability to transport goods more efficiently than trucks. Meanwhile, for a still-to-be-published magazine article, I interviewed a noted information technology consultant who said there will be a number of mergers and acquisitions among IT firms engaged in improving the energy efficiency of America's electrical power system, to the benefit of both utilities and their many millions of residential and business customers.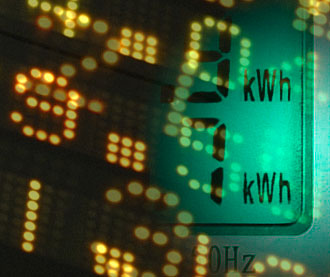 Could the theme of energy efficiency spark an M&A boom? It's at least worth thinking about with regard to companies that seem to occupy the sweet spot of being pure plays that aren't yet very big which might easily attract the eye of a corporate behemoth.
Let me emphasize: this is all speculation.
While you probably have your own, here are three of my top "logicals" – Itron Inc. (NASDAQ:ITRI), EnerNOC Inc. (NASDAQ:ENOC) and MYR Group Inc. (NASDAQ:MYRG).
Why Itron? There is a worldwide surge in smart meter installations that is only going to grow over the next several years. Pike Research just forecast that 250 million smart meters will be installed by 2015, creating a market worth nearly $4 billion. As one of the world's leading smart meter firms, Itron would seem perfectly positioned to ride this boom.
Why EnerNOC? "Demand response" is expected to be the smart grid's first killer app, turning energy efficiency and conservation into a new low-cost, non-polluting, base-load power source (negawatts as opposed to megawatts). The Cleantech Group recently forecast that demand response will generate $8 billion a year in revenue by 2014, compared with $1.8 billion in 2008. EnerNOC appears to be as well positioned in demand response as Itron is in smart metering.
MYR Group, meanwhile, is a nuts-and-bolts play on the pressing trillion-dollar need to repair and upgrade transmission and distribution systems all over the world. MYR walks among the industry's giants, such as Siemens AG (SI) and ABB Ltd. (NYSE:ABB), who might well want more manpower as they aggressively pursue t&d upgrade projects all over the world.
Disclosure:
No positions