The natural gas transportation portfolio posted a gain for September despite the drubbing Westport Innovations (WRPT) took as a result of its 6 million share secondary offering. WRPT's slide was counterbalanced by strength in Cummins Inc. (NYSE:CMI), ConocoPhillips (COP) and newly added component Chart Industries (NASDAQ:GTLS). Natural gas transportation continues to gain momentum worldwide (see below). But first some bookkeeping: the year-to-date performance of the portfolio's stocks is summarized below: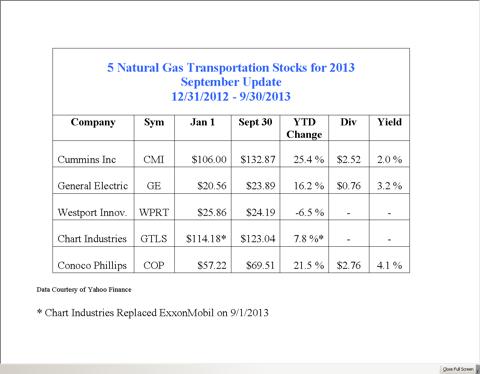 YTD Performance
Assuming equal weight investments, the portfolio's YTD return is +11.6%. In comparison, the S&P 500 is up 15%.
September dividends:
9/03/13 - CMI: $0.63
9/10/13 - XOM: $0.63
9/03/13 - COP: $0.69
The total return of the portfolio, including dividends, is +13.6% YTD.
Newsworthy Company Updates For September
Westport Innovations' 6 million share offering represented an approximately 10% dilution to existing shareholders. As a result, WPRT dropped 12% in September. The company raised $152,340,000 and according to a SEDAR filing plans to use the proceeds as follows: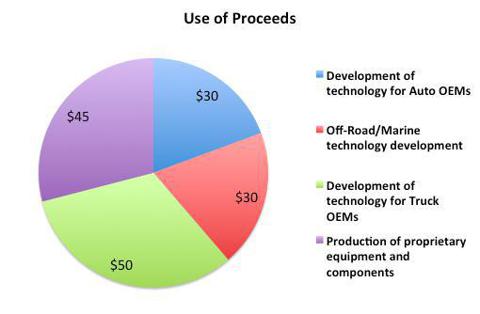 Source: SEDAR filing. Pie chart courtesy of Motley Fool.
The takeaway here is that WPRT plans to push into the natural gas transportation market for automotive and marine applications. It is also planning to develop internal manufacturing capability.
General Electric: The Return of An Industrial Giant
It was a very busy month for General Electric (NYSE:GE). The company signed a very significant MOU with China's Endurance Industry to deliver up to 260 "CNG In A Box" Systems over the next 3 years. The announcement came with the grand opening of GE's high-speed reciprocating compressor manufacturing facility in Shenyang, China. The station configuration that GE is supplying features a standard-sized CNG In A Box unit with multiple, smaller "daughter" stations running off of it. The monitoring capabilities of the larger station enables it to automatically feed the smaller stations when fuel is running low. This reduces wait times typically associated with China's current natural gas fueling infrastructure.
GE also announced 20 "CNG In A Box" systems were ordered by Canada's Chelsea Natural Gas. GE also signed one of its biggest power contracts in the company's history ($2.7 billion) for the delivery of 26 heavy duty gas turbines, 12 steam turbines and 38 generators for Algeria's power sector. GE has partnered with Clean Energy Fuels (NASDAQ:CLNE) and Ferus Natural Gas Fuels to develop regional LNG projects to meet the growing demand for natural gas to fuel the long-haul trucking, rail, mining, marine and oil and gas services sectors. The company continues its penetration of the oil and gas market with the announcement it has completed assembly of 20 subsea production trees for the Chevron (NYSE:CVX) operated Gorgon natural gas project in off-coast Australia. The trees are a key component of the subsea gathering system and consists of various assemblies of valves, spools and fittings used to monitor and control production. The 7-inch full bore trees are the first that GE Oil and Gas has ever produced and were specifically designed to manage production from the high rate gas field in the giant Gorgon development.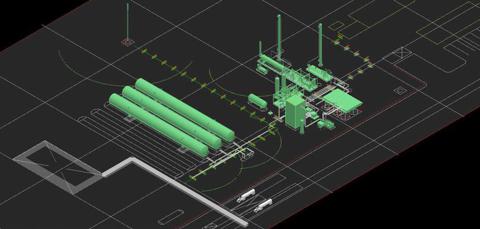 Chart Industries received an order for an LNG liquefaction plant from Stabilis FHR. The plant is designed to produce 100,000 gallons of liquefied natural gas ("LNG") per day and will be located in George West, Texas. It is expected to commence production in January 2015 to serve high horsepower oilfield fuel applications in the Eagle Ford Shale. The contract also provides a framework for Stabilis FHR to purchase up to four additional LNG liquefaction facilities from Chart for rapid deployment as Stabilis FHR executes its plan to build additional LNG liquefiers serving oilfield fuel consumers. These facilities would begin operation in the 2015-2017 timeframe and will be able to produce either 100,000 gallons or 250,000 gallons per day. All the plants are complete package solutions for the liquefaction of natural gas and feature Chart E&C's proprietary liquefaction technology.
Chart also signed a contract with Noble Energy (NYSE:NBL) to produce 100,000 gallons of LNG per day. The facility will be fully integrated with a new gas processing plant to be located in northern Weld County, Colorado. The plant is expected to be fully operational by the end of 2014 and will service Noble Energy's Colorado operations in the DJ Basin.
ConocoPhillips announced that an international arbitration tribunal ruled Venezuela unlawfully expropriated ConocoPhillips' significant oil investments in the Petrozuata and Hamaca heavy crude oil projects and the offshore Corocoro development project. In doing so, the Tribunal also confirmed its jurisdiction over this dispute. As I reported earlier, even a $5 billion settlement on the $30 billion claim would represent about $4/share for COP.
Notable Natural Gas Transportation News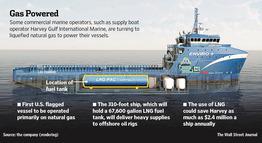 An article in the Wall Street Journal recently reported on how natural gas is increasingly penetrating the marine transportation sector. Tugboats, ferries, cargo and cruise vessels are adopting natural gas transportation not only because of coming EPA clean air regulations that take effect in 2016 but also because LNG, which sells for about $1.70 a gallon, is about half the cost of marine diesel.
NGV American reports how Indian Railways will adopt natural gas powered locomotives to reduce its fuel costs by 50%.
New Flyer Industries (OTC:NFYEF) announced a contract with Houston Metro for 265 natural gas powered transit buses.
Clean Energy Fuels sent out an email alert the other day with an invitation to join the company for a special announcement and live Twitter chat on October 3. I have no idea what the announcement is about, but the email said CEO Andrew Littlefair would be talking natural gas transportation and taking questions.
Summary and Conclusions
The pace of adopting natural gas transportation is picking up. General Electric is performing beautifully in the natural gas sector and is transitioning quickly back to being the industrial giant it once was before Jack Welch nearly destroyed the company with his move into financial services. Westport Innovations, at one point the highest performer in the portfolio (up over 25%), is now down for the year. I will give WPRT another quarter to prove its meddle, but my patience is wearing thin with Westport.
Natural gas is abundant the world over. It is clean and it is cheap. The adoption of natural gas in the transportation sector is inevitable. So far, China, the EU and Russia have all passed strong natural gas transportation policy initiatives. Who knows, perhaps some day the US, with the lowest natural gas prices in the world, will do likewise. If so, the US could enter into an era of economic prosperity that few today can even imagine. Time will tell. Meantime, it makes sense to invest in companies that are involved in the worldwide natural gas transportation revolution. The companies in this portfolio are doing that and should outperform the S&P 500 over time.
Disclosure: I am long COP, CVX. I wrote this article myself, and it expresses my own opinions. I am not receiving compensation for it (other than from Seeking Alpha). I have no business relationship with any company whose stock is mentioned in this article.
Additional disclosure: I am an engineer, not a CFA. The information and data presented in this article was obtained from company documents and/or sources believed to be reliable, but has not been independently verified. Therefore, the author cannot guarantee its accuracy. Please do your own research and contact a qualified investment advisor. I am not responsible for investment decisions you make. Thanks for reading and good luck!