Mortgage REITs continue to captivate the higher income crowd despite their roughly 25% sell off this year as measured by REM, the iShares mREIT ETF. While some sector constituents have slashed dividends by a similar amount, there have been a few, including Western Asset Mortgage (NYSE:WMC) that have kept payouts steady.
(click to enlarge) REM 6mos.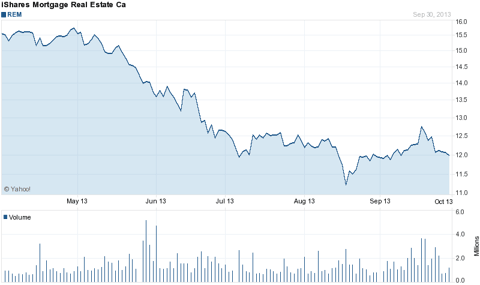 As I've written previously, mREITs represent one of the most unpredictable and convoluted income investments one can possibly own. Considerable time and effort has been made on the part of many SA writers attempting to more or less guesstimate where net asset values will sit from quarter to quarter and how much impact recent rate volatility will have on larger player dividends, including American Capital (NASDAQ:AGNC) and Annaly (NYSE:NLY).
I have found a lot of this commentary compelling and certainly feel that by nature of the NAV discounts and lower market prices we see today that there is less risk in owning sector players now versus earlier in the year. However, given the volatility endemic to the group, I'm finding recommendation of these vehicles, especially for risk intolerant investors iffy, at best. Quick moves in long rates are proving disastrous for mREIT investors. While we seem to have reached a calm after the storm for the time being, does anyone really know when or if the 10-year will take another sharp tick to the upside? How many of us were blindsided by the quick move earlier this year?
(click to enlarge) 10yr. Tbill - YTD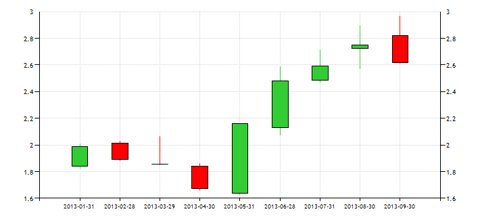 The Fed threw another fastball in its liquidity campaign last month, just as the market was expecting a change-up, when it announced that the highly anticipated taper would not immediately commence. Appropriate for this time of the year, investors seem to be standing at the plate somewhat flatfooted, as we contemplate the next curveball or off-speed pitch monetary policy makers throw at us next.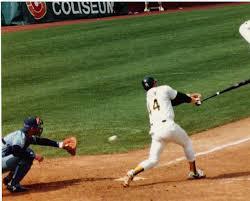 Just How Risky Are mREITs?
Since all sector constituents are not structured the same, risk/reward varies from company to company. Mortgage REITs with higher leverage profiles and ones that hold longer maturity paper will generally be more volatile, especially from a NAV perspective. While some possess attributes that may make them a bit "safer" comparatively speaking, the whole group suffers from pretty extreme interest rate risk, as we have certainly seen this year.
Thus one who takes a bullish position in a leveraged mREIT today should have some conviction that long rates will stay steady, head lower, or move very slowly to the upside. Personally, given the mixed signals from the Fed and the market's seeming desire to push long rates higher, I'm not willing to make any big bets on this group here. Naked exposure to mREITs could continue to be a losing proposition, although I would certainly concede that with a Fed pushing a continued dovish agenda, the near-term odds appear to be starting to shift towards the longs.
Let It Ride?
While it's pretty obvious that I consider investment in mREITs a continued gamble at this juncture, I've always been of the opinion that a portfolio should have some level of aggressive allocation within. As I read many mREIT related articles, I find surprisingly little attention or specific recommendation to how much exposure one should have to this group. In a recent article regarding income strategy, I posited that mREITs should account for somewhere between 0-5% of one's overall income stream. In the past I have interacted with SA author Corvette Kid, who suggested as much as 25% of a portfolio could be allocated to mREITs. Another author discloses as many as five separate mREIT positions, although it is unclear what portion of his portfolio is allocated to the sector.
I would readily admit that my 0-5% is intentionally conservative, so I suppose that a more aggressive, risk tolerant income investor could up the ante here and move more of their portfolio into the group. However, I think 25% is a bit extreme. Therefore I would argue that even the most aggressive of investor should hold no more than 10-15% of a portfolio in mREITs. I would be interested to hear others' thoughts on the allocation issue.
As far as individual equities goes, while I'm not banging the table on anything at the moment, I think REM is a wise one-stop choice as well as perhaps lower levered MFA Financial (NYSE:MFA) and diversified Annaly (NLY).
Conclusion
Despite their recent swoon, mREITs continue to present a risky investment proposition for income investors. Although I'm reluctant to advise wholesale purchase of these vehicles and myself am currently on the sidelines, aggressive investors with a more confident take on the near-term stability of long rates could see decent intermediate-term total return as net asset values creep up and continued juicy, albeit somewhat lower dividends are reaped.
Disclosure: I have no positions in any stocks mentioned, and no plans to initiate any positions within the next 72 hours. I wrote this article myself, and it expresses my own opinions. I am not receiving compensation for it (other than from Seeking Alpha). I have no business relationship with any company whose stock is mentioned in this article.
Additional disclosure: Disclaimer: The above should not be considered or construed as individualized or specific investment advice. Do your own research and consult a professional, if necessary, before making investment decisions.