November 11, 2009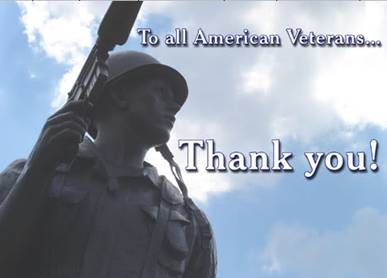 There wasn't much news other than more bullish thinking that low interest rates are with us as far as the eye can see. Markets are getting a little overbought now as dip buyers have pounced on stocks once again. News was sparse other than most companies continue to post losses but are beating estimates. Applied Materials (AMAT) shares rose nearly 2% after they announced another 1,500 or so job cuts. Yeah, it's a brutal business this.

But wait, Hewlett-Packard (HPQ) will acquire 3Com (COMS) for $2.7 billion so you can rest assured there will be job cuts there as well. But, that may not be the way investors will see things.

Today stocks rallied after the 2:15 PM Buy Program Express arrived a little early but got things going bulls' way. It's Veterans Day so volume was light while breadth positive.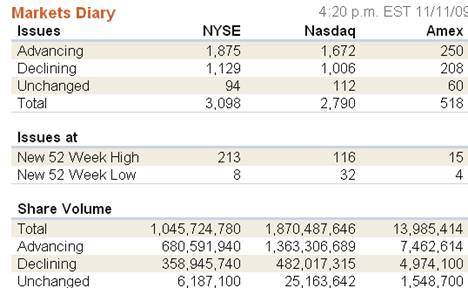 Subscriber David Hurwitz calculates NYSE breadth and volume based on tabulation of the Wall Street Journal database.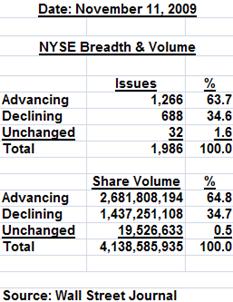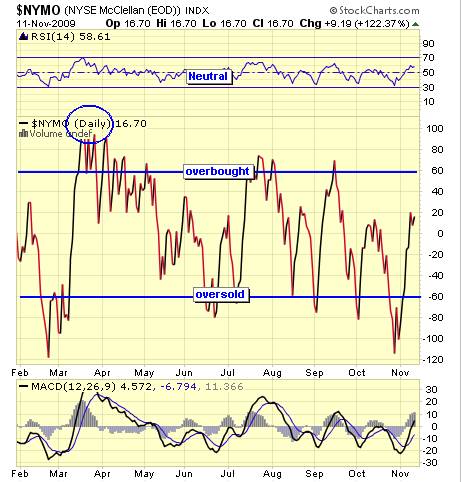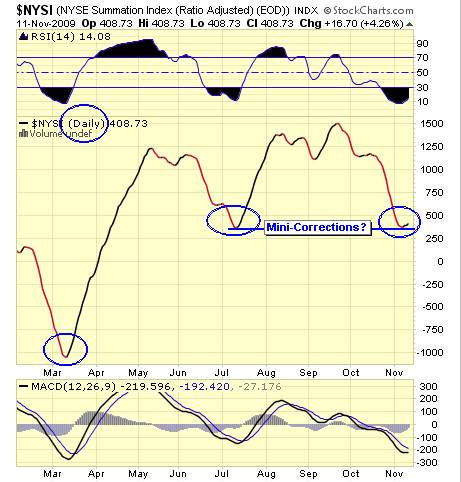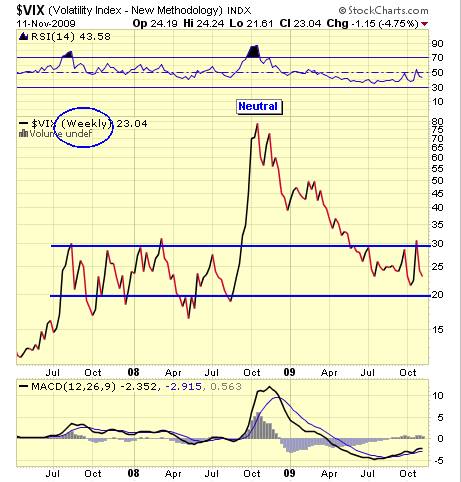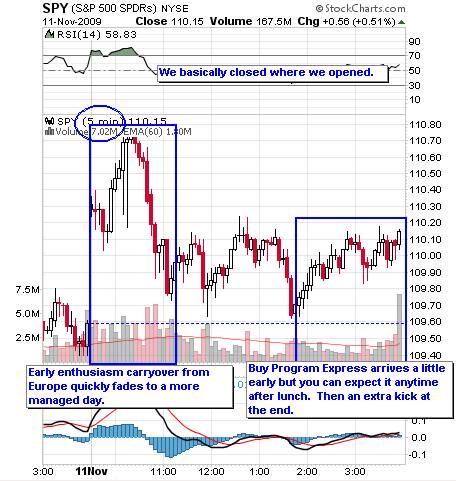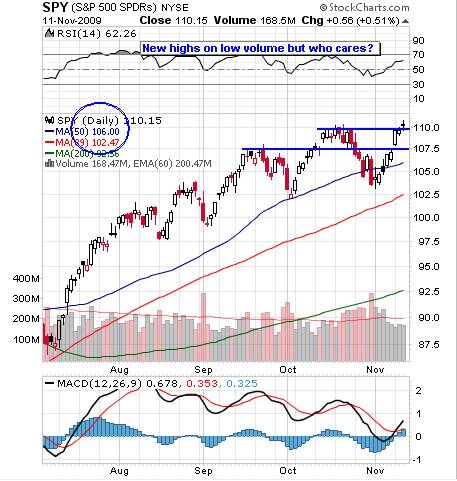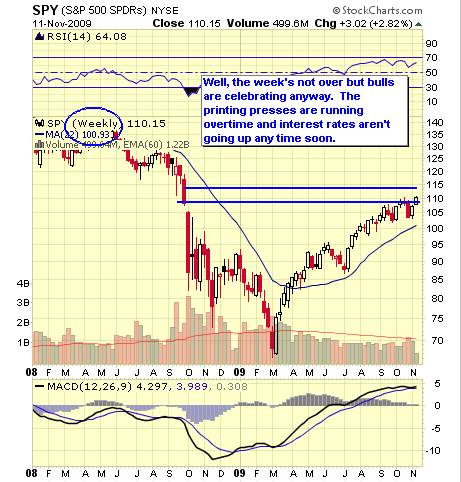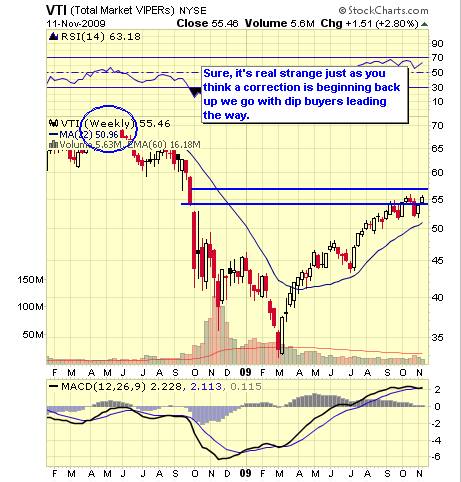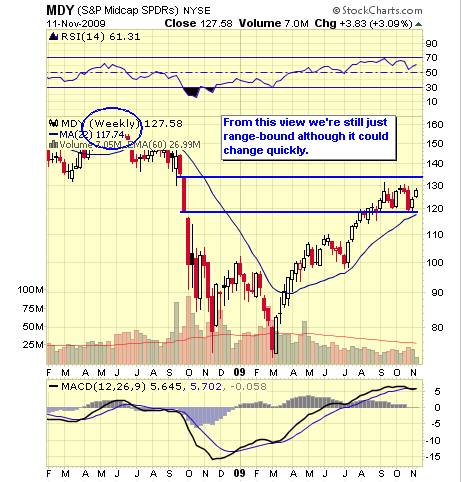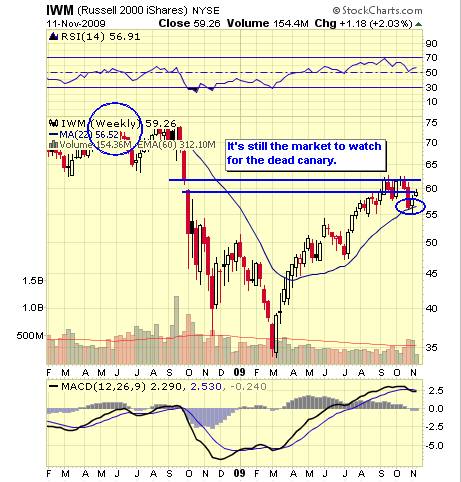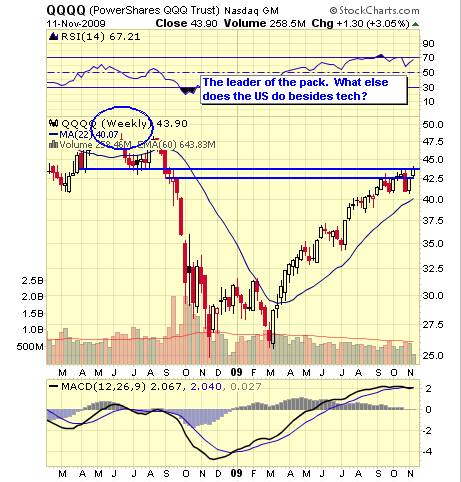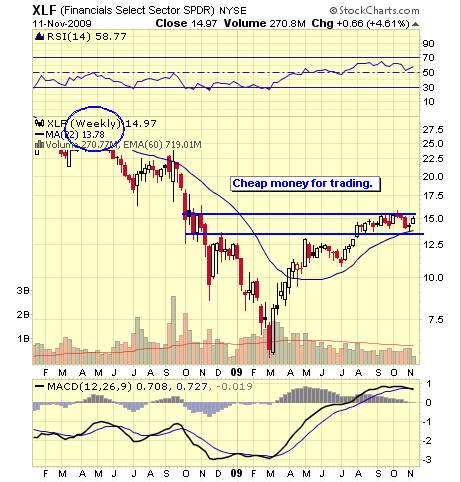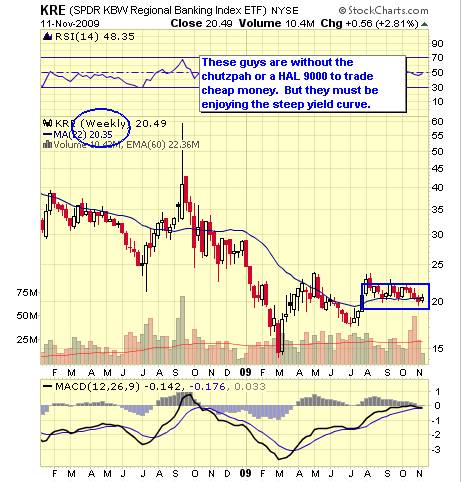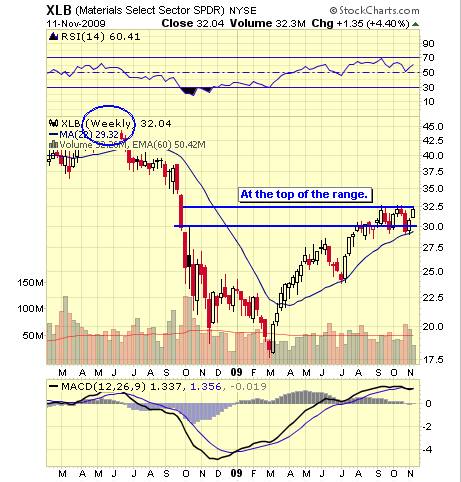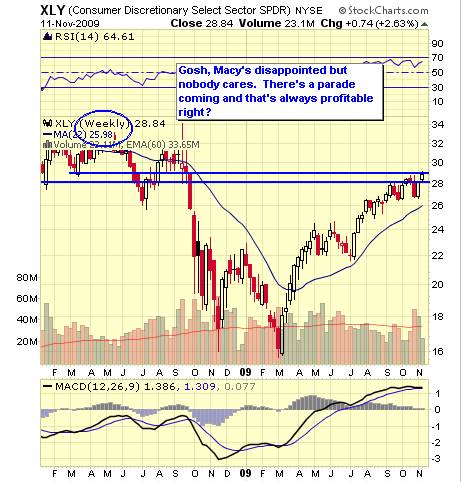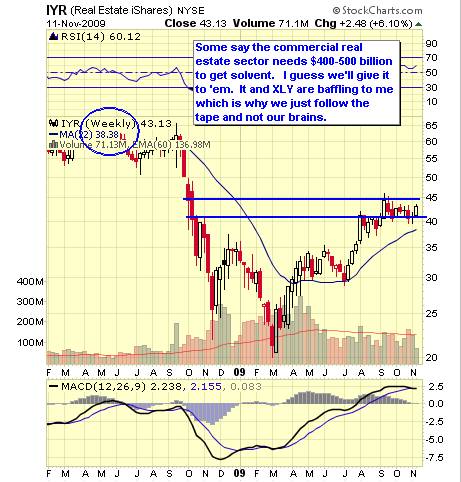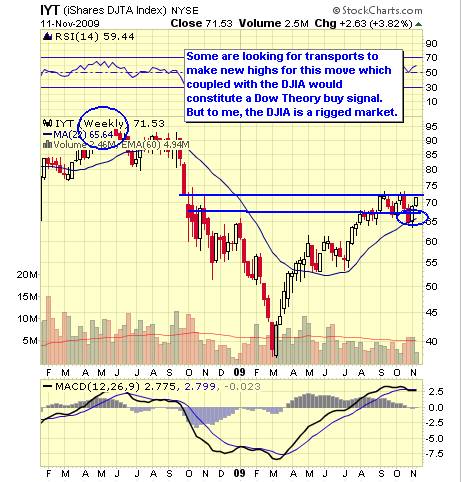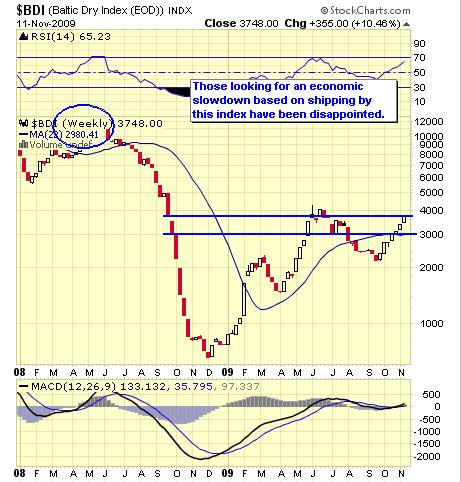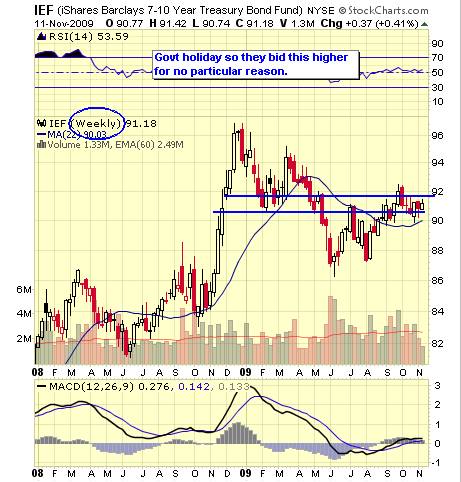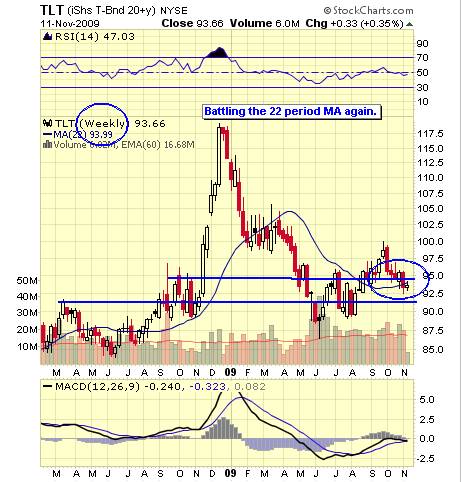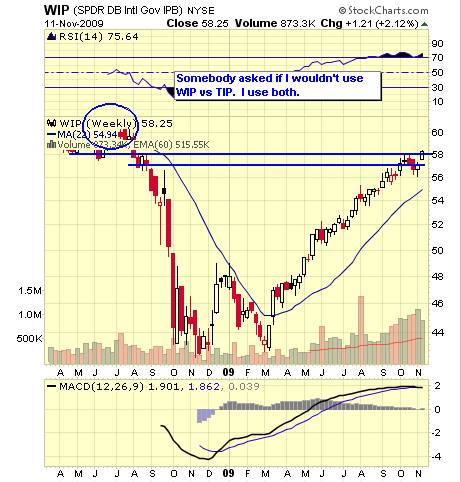 Go to page 2 - Commodities, Global Markets >>

Comment on this article >>