Packaging Corporation of America (NYSE:PKG) announced that it will pay $12.55 per share in cash to acquire paper company Boise (NYSE:BZ) for a total deal value of $1.995 billion. The deal increases PCA's containerboard presence by 42% to 3.7 million tons, while also giving PCA a presence in the Pacific Northwest-an area previously underrepresented.

Source: BZ 2012 10-K
Though Boise has struggled with large amounts of excess capacity in its newsprint segment, we've seen the firm move capacity closer to production over the past two years, leading to stabilized profitability. Nevertheless, the small, Idaho-based player was unable to truly compete with national competitors. Further, Boise had a large net-debt position, leaving the company fairly vulnerable if its businesses were to experience more downside.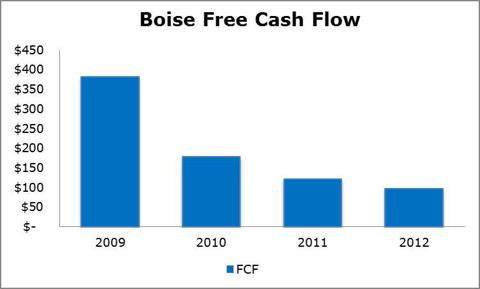 Source: BZ 2012 10-K, Valuentum
With these factors working against Boise, we're a bit surprised PCA paid so much for the firm. The $12.55 per share exceeds the high end of our fair value estimate range, and 22 times 2013 earnings for a company that has seen its free cash flow decline over the past three years is quite steep. It is hard to imagine this deal creating value for PCA shareholders, even though PCA estimates $105 million in cost synergies.
Still, the deal addresses some of PCA's geographic weaknesses. At present, the firm is heavily concentrated in the Midwest and East Coast.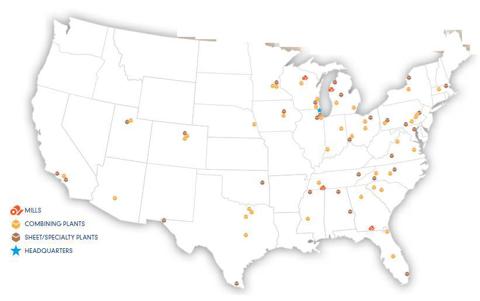 Image Source: PKG
But the deal will now give the combined entity greater exposure to the West Coast, especially in the Pacific Northwest (as shown below).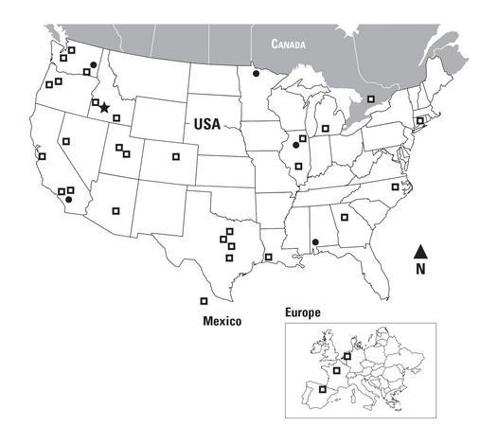 Source: BZ 2012 10-K
Strategically, Boise looks like a strong fit, particularly if the firm realizes the projected synergies. Still, the valuation is just a bit too lofty, in our view, unless operational improvements significantly improve earnings potential (which remains to be seen).
Valuentum's Take
Before the deal, shares of PCA looked rich, in our view, and after a potentially value-destructive acquisition, we continue to believe shares of the packaging giant are expensive. We aren't considering the firm in the portfolio of our Best Ideas Newsletter at this time.
Disclosure: I have no positions in any stocks mentioned, and no plans to initiate any positions within the next 72 hours. I wrote this article myself, and it expresses my own opinions. I am not receiving compensation for it (other than from Seeking Alpha). I have no business relationship with any company whose stock is mentioned in this article.