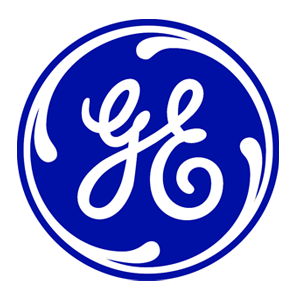 General Electric's (NYSE:GE) Oil & Gas division is on fire and growing much faster than the rest of the company. Yet it is such a small part of the company, its valuation is being diluted by GE's other businesses. However, the company has a cash hoard and CEO Jeff Immelt has spoken frequently about his desire to grow the industrial base while reducing the size of GE Capital. As a result, the best way to invest in GE Oil's & Gas business may be to invest companies which GE is likely to takeover. Two likely candidates are the Dresser Rand Corp. (NYSE:DRC) and Dril-Quip (NYSE:DRQ).
GE's Oil & Gas business has a wide array of products and technology ranging from subsea trees, manifolds and connections systems to compressors, sensors, valves, surface wellheads, and artificial lifts.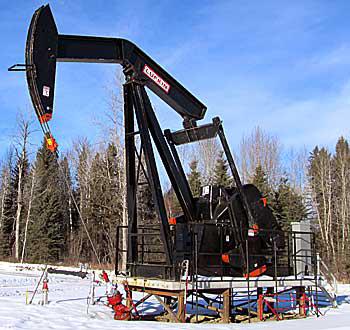 In 2010, GE bought Dresser Inc. for $3 billion. The acquisition added to GE's offerings of valves, pump, meters and power compression solutions for the oil and gas industry. Earlier this year, GE closed on its buyout of Lufkin industries for $3.3 billion. Lufkin builds pumps, artificial lifts, and industrial gear boxes designed to extract natural oil and gas. At right is a Lufkin slant-hole unit.
Riding the Natural Gas Revolution
GE is involved in almost every aspect of the shale revolution and made the grade for my 2013 Natural Gas Transportation portfolio. GE is making compressed natural gas (CNG) more accessible as a transportation fuel by partnering with Chesapeake Energy (NYSE:CHK). GE Oil & Gas created a compact refueling solution it calls "CNG In A Box". It recently sold 20 of these systems to a Canadian company, and signed an MOU to deliver 260 systems to China over the next 3 years.
The Oil & Gas business also provides key technology used in extraction, development, and environmental protection of shale gas. GE is the
world leader in gas-powered generation and transportation. Under water, last year GE launched the first subsea compressor for Statoil (NYSE:STO), creating an industry-leading position in a new market.
The O&G segment is one of GE's largest industrial units and is the fastest growing. In the Q2 earnings report, the O&G segment posted revenue of $3.96 billion, up 9% over Q2 2012. Profits were $532 million, up 14% year over year. O&G profit margins were 13.5%.
In the Q2 webcast presentation, GE reported on the dynamics taking place in its O&G segment:
$5.0B in orders: +24% - equipment +42%, turbomachinery +74%; Subsea +30%; Services +8%.
Revenue: equipment +11% driven by Subsea +28% and Drilling & Surface +19%; services up 6%.
Segment profit ... margins +70 bps. driven by stronger value gap and cost reduction.
GE Oil & Gas: A Diamond in the Rough
As nice as these numbers are, the O&G segment made up only 10% of the company's total Q2 revenues of $36.1 billion. GE Capital alone had more than 2.5x the revenue of the O&G segment ($11 billion). For 2012, full year revenue for O&G was $15.42 billion with profits of $1.924 (12.5% of revenue). Profits were up 16% year-over-year. Of course this was prior to the Lufkin buyout. In 2012, Lufkin had sales of $1.3 billion.
So what is GE to do? The O&G segment is a very fast growing and nicely profitable business that is synergistic with the rest of GE's industrial operations. Yet it is such a small part of the company, its valuation is being diluted by GE's other businesses. A spin-off would surely unlock value. That said, a spun-off O&G company would be a relatively small player compared to a companies like Schlumberger (NYSE:SLB), with $42 billion in 2012 revenue and a P/E=19.5, and even Haliburton (NYSE:HAL), with $24.8 billion in 2012 revenue and a P/E=23.6. But both these companies trade at a premium valuation to GE (P/E=17.8) despite GE's higher dividend yield (3.1%).
Big M&A Treasure Chest - Who Is The Target?
As Bloomberg reports, GE's sale of its 49% stake in NBC Universal to Comcast Corp for $16.7 billion gives the company "the flexibility to do more M&A," according to Chief Financial Officer Keith Sherin. Combine the cash with CEO Jeff Immelt's desire to increase GE's industrial manufacturing base while reducing the size of GE Capital and we have a prescription for more takeover activity to grow GE Oil & Gas. So who are the potential targets? I have recently written about two such companies: Dresser Rand Corp. and Dril-Quip.
Dresser-Rand is a technology company specializing in high speed rotating equipment like compressors, turbines, and engines. In 2012, DRC had revenues of $2.7 billion and net profits of $179 million, or $2.35/share. Dresser Rand currently has a market cap of $4.7 billion and a P/E of 22.8.
Dril-Quip had 2012 revenues of $733 million and net income of $119 million, or $2.94/share. The company is a leading manufacturer of highly engineered offshore drilling and production equipment well suited for use in deepwater, harsh environment and severe service applications. DRQ's subsea and surface wellheads, production trees, mudline hanger systems, drilling and production riser systems, wellhead connector and diverters are used by every major oil and gas company in the world. Dril-Quip currently has a market cap of $4.7 billion and a P/E=33. As I reported in the earlier article, DRQ is likely to grow earnings by 40% in 2013.
Interestingly enough, both companies have roughly the same market cap. While DRC has significantly higher revenues, DRQ is growing faster. Which is GE likely to buy? Both companies would likely require a 30-40% premium over its current market price. That would put a takeout value in the neighborhood of ~$6.4 billion for either. So GE could easily afford to buy both companies, and I think in time it will buy both. Owning DRC and DRQ would make GE Oil & Gas a powerhouse of an oil services technology company. However, it is likely to takeout Dril-Quip first.
Dril-Quip is growing fast - so the longer GE waits the more expensive DRQ will be. Also, DRQ has a very large manufacturing plant in the Houston area. It is perfectly positioned not only for the deepwater US Gulf of Mexico market, but also for what could be an opening of the oil sector by the government of Mexico. Mexican President Enrique Peña Nieto has proposed that Pemex be allowed to enter into joint ventures and for private oil companies to operate their own projects in profit-sharing agreements. If the proposal is passed, this could open up a large new relatively local market for Dril-Quip. Also, GE is already doing quite well on land with its Dresser and Lufkin purchases as well as its "CNG In a Box" system and support for the natural gas revolution. What GE needs to do is beef up its deepwater product offerings, and this is where DRQ shines. DRQ's is largely a subsea equipment producer and its 2012 margins were over 22%, almost double that of its peers.
Summary & Conclusion
GE's Oil and Gas segment is the fastest growing industrial unit in the company. However, O&G is a small part of overall operations and its performance is overshadowed by the sheer size of the rest of the company. GE's large cash hoard combined with Immelt's desire to grow the manufacturing base of the company means GE is undoubtedly on the prowl in the oil services sector. While Dresser Rand is probably a better value, I predict GE will buy Drip-Quip for around $6.4 billion, or about $157/share. That would represent a ~35% gain over the company's current price of $116.60.
DRQ data by YCharts
Disclosure: I am long DRC, DRQ. I wrote this article myself, and it expresses my own opinions. I am not receiving compensation for it (other than from Seeking Alpha). I have no business relationship with any company whose stock is mentioned in this article. I am an engineer, not a CFA. The information and data presented in this article was obtained from company documents and/or sources believed to be reliable, but has not been independently verified. Therefore, the author cannot guarantee its accuracy. Please do your own research and contact a qualified investment advisor. I am not responsible for investment decisions you make. Thanks for reading and good luck!