Breast cancer is the only medical plague that has its own recognized month of the year designated to promote awareness. There are no ribbons, big marathons, or billion-dollar products that focus on a specific color to raise awareness for any other diseases or cancers. Instead, breast cancer has become the most recognized cancer in the U.S., and in October we are celebrating and supporting awareness and research, all in an attempt to fight the disease.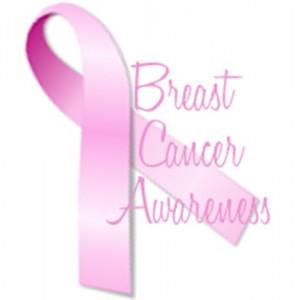 So one may ask, "Why focus on breast cancer as opposed to any other type"? When you get down to it, the fact is that breast cancer is extra heinous: this affliction affects more people than any other type of cancer. In many ways it is an epidemic, as one in every eight women will develop the disease in their lifetime. In the last two years alone, I have had two family members and a close friend complete breast cancer treatment. One is living well; one continues to suffer as a result of chemotherapy/radiation; and one's treatment was discontinued by default. It breaks my heart, and this is a subject dear to me.
Unfortunately, treatments for breast cancer have progressed, but not to the degree that is needed. With that said, there are some really exciting developments in the treatment of this disease-- developments that are great for both patients and investors. I would like to spotlight four hopeful candidates in particular, those with recent and upcoming developments.
Improving Delivery
When you think of breast cancer drugs, the first name that likely comes to mind is Roche's (OTCQX:RHHBY) Herceptin. Here's a targeted therapy that treats patients who have cancer cells expressing what's called HER2+. The drug is approved to treat both early stage and also metastatic breast cancer. Herceptin is good for investors; It's the best-selling breast cancer treatment in the world, with $7 billion in revenue over the last 12 months, and has played a large role in Roche's march towards dominance in the healthcare sector.
While Herceptin is not a new drug by any means (and when I use the word "drug", it is for simplicity's sake, an easy term that all of us can grasp-- though the real science-heads out there may prefer to call it a "therapy" or "a humanized IgGl kappa monoclonal antibody that selectively binds with high affinity to the extracellular domain of the human epidermal growth factor receptor 2 protein"), there was an exciting development that occurred in recent months. In the past, an IV drip was the only way that Herceptin was administered. Patients would have to be at the hospital for every dose for a period of 30-90 minutes to receive their medication.
Clearly, this method was not only inconvenient, but also costly, as patients would have to pay for both Herceptin and the hospital stay. But earlier last month, breast cancer patients received more hope after Roche received an EU marketing authorization for Herceptin using Halozyme's (NASDAQ:HALO) recombinant human hyaluronidase, also called Halozyme's rHuPH20 platform.
Halozyme's technology is essentially a delivery technology for FDA approved drugs, or Herceptin SC in this case. The reason the EU's approval of Herceptin SC is important is because the drug can now be taken from home, without an IV, and in 2 to 5 minutes total. The advantage for patients becomes readily apparent and obvious, and this development serves as a big win for Halozyme.
In 2013, Halozyme's stock has traded higher by 65%, and much of those gains are connected to the developments surrounding Herceptin SC. While the exact royalty is unknown, Halozyme has noted royalties to be in the mid-single digits. Hence, if 50% of total Herceptin scripts use Halozyme's technology, Halozyme could profit nearly $200 million from this one product. Personally, it is hard to imagine a scenario where all patients won't eventually prefer Herceptin SC's speedy delivery. And while Halozyme's market cap of $1.25 billion may be high, the EU approval signals that other approvals won't be far behind, and patients will soon enjoy the benefits of this new technology. Overall, it's a great win for all parties involved, especially patients.
Keeping Patients Disease-Free
Speaking of HER2, one of the biggest problems with breast cancer is the high recurrence rate. Even when patients are cured, at least one in five will recur and then have to undergo additional treatment measures. Thus, Galena Biopharma (NASDAQ:GALE) is being watched closely, as its product, NeuVax, could address this problem.
In regards to breast cancer patients, about 75% are believed to express HER2. Unfortunately, only 25% (total patients) are eligible for Herceptin, as it treats those with the highest levels. This leaves 50% of patients with low or intermediate levels of HER2 that have no treatment alternative, leaving them to wait anxiously before knowing if they are one of the five that will recur. Instead, Galena is testing NeuVax on that remaining 50% of patients with HER2, those with lower levels.
In a Phase 2 trial of 187 patients, NeuVax decreased the chance of recurrence by almost 50%, as 89.7% were disease free with NeuVax versus 80.3% in the control group at 60 months. While this data is encouraging for patients (and investors), it was the 78.5% decrease in recurrence in patients who were optimally dosed that has supported Galena's near 400% appreciation in value since January of 2012.
The company is currently enrolling and treating (optimally dosed) patients in a 700 patient Phase 3 trial. Investors (and patients) should get interim results in the next six months. This could be a major catalyst for investors, and a sign of hope for the 75% of breast cancer patients who live in fear of recurrence (and not qualifying for Herceptin).
Uncertain Future, But Still Hope
Synta Pharmaceuticals (SNTA) is more of a toss-up as to whether or not its product will succeed in clinical testing. Synta's product is much different from Galena's and Roche's, but innovative in theory. Its product, ganetespib, inhibits a molecular chaperone (Hsp90) that is essential to cancer cell growth and its ability to spread. Ganetespib is believed to have the capabilities to reduce Hsp90's ability to grow new blood vessels and spread to other organs. When combined with traditional cancer fighting therapies, Synta believes its drug can extend the lives of patients.
Clearly, this would be a win for patients and investors, but already we've seen conflicting data. Ganetespib is being treated on several diseases, with the most advanced being a lung cancer study. In that study, the hazard ratio has consistently declined with the progression of the study. Last September, ganetespib had a 31% reduction in the risk of death in patients with lung-cancer, but in June an update revealed an 18% reduction.
The declines in Synta's most advanced study is important to consider before discussing ganetespib's data when treating HER2 positive or triple-negative breast cancer [TNBC]. Back in late-July, Synta announced preliminary results in a trial called ENCHANT-1 for the treatment of breast cancer. In that study, 2 of 5 HER2 patients and 2 of 10 TNBC patients achieved a tumor's response to the drug. Of the 15 patients entered into the study, only one total response was needed to advance into the second stage, including larger enrollment.
Clearly, this data looks positive in a patient population with an advanced stage of the disease. However, investors (and patients) must be skeptical of this seemingly hopeful data due to ganetespib's history of declining data with time. One reason for caution is because of Synta's sense of urgency, as the company progressed into a Phase 3 study for lung cancer before collecting final data in its smaller Galaxy-1 trial. In biotechnology, final data and full analysis is necessary, as it often dictates the endpoints and goals of a study. Synta has not done so, making initial data a bit uncertain, but impressive if it holds.
Perhaps the Most Impressive Yet
In the U.S., we spend billions on research, treatments, and other healthcare costs to fight cancer. In 2007 alone, the National Cancer Institute spent approximately $570 million on breast cancer research. During the same period, the National Institute of Health spent $705 million on breast cancer research.
From an investor's point-of-view, this is a highly lucrative space: Herceptin is one of the best-selling drugs in the world, yet treats just 25% of breast cancer patients. This fact reveals that success in a small patient population can lead to impressive annual sales. For reference, take a look at Celldex Therapeutics (NASDAQ:CLDX), a company that has traded higher by nearly 500% in the last year behind the success of its breast cancer drug, CDX-011, a product that treats a very small percentage of total breast cancer patients, though it has peak sales around $1 billion.
Next to Herceptin's new delivery, CDX-011 might be the best development in the space during the last year. CDX-011 is a monoclonal antibody drug conjugate that connects to cancer cells containing the protein GPNMB. Once connected, it releases a very powerful dose of chemotherapy directly to the tumor area.
The product itself had very low expectations prior to this year, but in treating the most aggressive form of breast cancer, its data was a true medical breakthrough. Why? Well, it treated a group of patients who were no longer responding to treatment-- had failed five prior therapies. In patients expressing the highest levels of GPNMB, CDX-011 produced a 33% response rate versus a 0% response in the chemotherapy arm. Next, in a group of patients with lower levels of GPNMB, CDX-011 still had a 32% response rate compared to a 13% response with chemotherapy. This data, combined with its marginal impact on patients whose GPNMB expression was minimal, reveal that CDX-011 is a rare drug that actually works on patients whose outlook is dim.
Conclusion
For the last two decades, such progress as we have recently witnessed was not being made. Nothing came close to treating aggressive forms of cancers-- and patience was the only option for most recovering breast cancer patients. Yet, strong data from the likes of Galena and Celldex combined with innovation from the likes of Roche and Halozyme provide a reason to be optimistic. Looking back, you've probably lost someone to breast cancer, or at least know someone who has developed the disease at some point. If not, chances are you will. This is the grim and sad truth. The good news is that with hundreds of millions being raised for research, and companies such as those herein making medical breakthroughs, it now appears that we have a fighting chance against the disease. It is my sincere hope that, together, we can help bring about a cure...sooner than later.
Disclosure: I am long CLDX, GALE. I wrote this article myself, and it expresses my own opinions. I am not receiving compensation for it. I have no business relationship with any company whose stock is mentioned in this article.