(Editors' Note: This article covers micro-cap stocks. Please be aware of the risks associated with these stocks.)
The summer of 2013 breathed life back into publicly-traded cannabis-related stocks, reversing a sharp correction that began in February. First, Dr. Sanjay Gupta, the Chief Medical Correspondent for CNN, reversed his strongly negative views regarding medical marijuana in early August. Then, Attorney General Eric Holder and the Department of Justice gave what many, including me, see as a "green light" for the states of Colorado and Washington to proceed with their implementations of legalized recreational marijuana. In early September, the Senate held hearings that USA Today, which is as mainstream as a paper can get, called rightly the "first-ever hearings of its kind." This is an understatement, as it served to acknowledge that we are at a tipping point in history.
These events, in my opinion, are game-changers. On the medical side, despite lots of evidence about potential benefits that go beyond palliative care, there hasn't been an advocate of Gupta's stature to help enlist broader support. He documented several cases of patients, including young children, finding relief from debilitating diseases from one of the many components of cannabis, cannabidiol ("CBD"), which lacks the psychoactive side-effects of THC. None of this was new, and it is a shame that the U.S. is so far behind other countries in doing the research necessary to better understand the potential and any risks, but now it's in the eye of the public.
On the recreational side, we now have a frame-work developing, with other states likely to closely watch the implementations in the two states where recreational marijuana becomes legal in 2014. Most readers are likely aware that the voters passed legislation last November that would allow adults to use marijuana for recreational purposes in Colorado (Amendment 64) and Washington (Initiative 502). What many may not fully grasp is the extreme complexity of implementation, as federal law clearly does not permit recreational use. The "Coles Memorandum" detailed 8 specific priorities that would govern its use of resources. Fellow Seeking Alpha contributor "Individual Investment Strategies" shared the details and his perspective, stating "there has never been more of a golden road for these companies," speaking of companies in general seeking to take advantage of the changes ahead.
To me, there is no doubt that the train has left the station. I see lots of potential winners, including consumers, entrepreneurs and even tax-payers, while the only loser that I see is the black-market, though some believe that there could be a cost to society from increased consumption. I am so confident in the potential of the "Green Rush" that I have recently formed "420 Investor" in order to share unbiased research with those seeking to potentially capitalize on this powerful theme. In conjunction with the launch of my service, I have created a "420 Investor Guide to Cannabis Stocks," which is available for free.
The pace of regulatory change had been quite uncertain until the recent DOJ memorandum and still remains a question, and the complexity of medical marijuana implementations state-by-state (20 now), which Steve Gdula described at least with respect to Connecticut when I interviewed him in September (here is a link to all articles that I will reference). I think that this is a topic of extreme importance to cannabis investors. I launched 420 Investor with a free webinar on October 1st with Jamen Shively, the founder of Diego Pellicer. If you aren't familiar with the former Microsoft executive and his bold plans to create the first premium brand of retail marijuana, it was Shively that Kevin Sabet referenced in the Senate hearings last month, demonizing him as "Big Marijuana."
Shively did an excellent job of describing the regulatory framework in the state of Washington, where his company is based, and 420 Investor will welcome him along with John Davis, the CEO of Northwest Patient Resource Center in Washington and a Director on the Board of the National Cannabis Industry Association ("NCIA") on Tuesday October 8th. The topic is: "The Imminent Collapse of Cannabis Prohibition." Davis will be sharing a history of the regulation of cannabis and his forecast of specific states where he expects voter approval for legalization in 2016, while Shively will be unveiling a very exciting initiative that I believe will galvanize cannabis supporters around the world. The takeaway from this discussion, I believe, will be that, indeed, the train has left the station, and it looks like this TGV in France: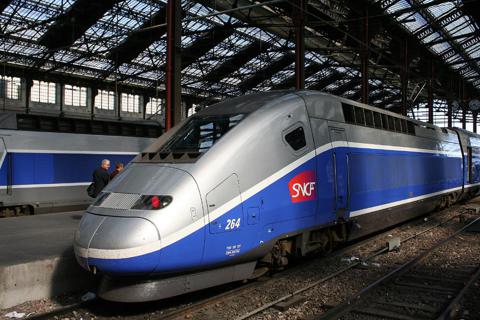 You can sign up for the upcoming free webinar or access the one from last week by clicking here, and we will be sharing a replay as well. For those of you who don't have time for the full 75-minute session, I have included Shively's introduction as well as a key point he made about how networks, like the one Diego Pellicer is creating, will accelerate the crumbling of the "Berlin Wall" of "Big Prohibition," which ties in very well to the announcement he will make on Tuesday.
Why You Shouldn't Rush into the "Green Rush"
As bullish as I am on the theme, I continue to believe that there are only limited opportunities at present for investors to participate. In my view, it is definitely not a "buy and hold" theme, not even close, though, with lower prices and a more balanced sentiment, I do see trading opportunities for investors with high tolerance for risk. In fact, I recently began offering trading recommendations to my subscribers and have three currently, including GrowLife (OTCPK:PHOT), Medical Marijuana, Inc. (OTCPK:MJNA) and Terra Tech (OTCQX:TRTC). These should not be construed as long-term recommendations.
There are three big issues that keep me restrained on the sector:
Shady Companies with Poor Disclosure
High Valuations, Weak Financials
New Entrants
FINRA was right but very late to the game when it warned this summer about potential scams in marijuana stocks. As I have discussed in many articles here at Seeking Alpha, disclosures are generally quite weak. Only GW Pharma (NASDAQ:GWPH) is listed, while the rest of the sector trades "over-the-counter>" Many of these trade on the "pink-sheets," with unaudited results and a lack of disclosure about insider holdings and other important information. The bottom-line is that by the very nature of OTC stocks, investors need to be extremely careful.
Even looking past the disclosure issues, the sector has weak financials and some very high valuations, especially in the reverse mergers, which I will discuss below. Take for example Medbox (MDBX.PK), which has a market cap of about $732mm. In the first half of 2013, its unaudited sales were less than $3mm. Its shareholder equity is just $5mm. Another example is CannaVest (CANV.OB), which is the MJNA spin-off that is very closely held. Despite minimal sales and negative cash flow that has forced the CEO to lend the company money, it has a market cap that is about $400mm and could be closer to $600mm assuming it uses shares to complete its installment agreement with MJNA. Again, the total capital invested last year was just $350K to buy a shell company and then my estimate of less than $3mm invested by MJNA before consideration of inventory transferred that was valued at $8mm. I shared a list of stocks last week, and the total market cap of the 16 stocks at that time was about $2 billion.
The final point is that new companies will be (and actually are) entering the market through reverse merger. I shared three of those in my most recent article, and just a day later learned of another one, Puget Technologies (OTCPK:PUGE), which seems to be nothing more than a business plan per my read of its filings. I am also aware of several other companies considering entering the market this way, which involves purchasing a shell. I should point out that not all companies coming into the market are without clear potential. I mentioned mCig (OTCQB:MCIG) last week, and this maker of a pen vaporizer designed for marijuana is about to launch its $10 product this month. The link above includes a perspective that I shared with subscribers at 420 Investor, where I warned that the valuation initially was too high. The stock has dropped considerably, though I expect that it could fall into the $0.08-.10 range. I have plans to interview CEO Paul Rosenberg in the next few weeks.
Conclusion
While I believe that the sector currently offers only limited investment options (and with very high levels of risk) relative to the overall opportunity, I expect that new entrants will give those interested in cannabis stocks some additional options. One big surprise at our webinar last week was Jamen Shively's response to a question from one of the attendees, with Shively disclosing that his Board of Directors is at least considering the option of reverse merger. I can't say that I blame him, though, as he pointed out, there are certainly reasons to carefully reflect eschewing a more traditional route of remaining private and then one day, hopefully, entering the market through an initial public offering.
This is a time to begin to study the sector so that you can be prepared to invest in the future, though I understand that many investors want to be involved now. We saw how sharply the stocks moved following the two big pieces of news in August, and it's clear that there still remains a huge imbalance between supply and demand such that any reason for buying can really push the stocks up. That's why my "toe in the water" portfolio exists, so that investors can participate despite my concerns that the current valuations are likely ahead of themselves.
As I have shared here and with my subscribers, there are many companies that I would avoid because of disclosure/transparency issues as well as others that are just entirely too expensive. On the other hand, I like the near-term prospects for companies that I believe appear to be leveraged to the Washington and Colorado implementations or to the potential for other states to legalize. Hence, I have included PHOT and TRTC and have my eye on MCIG. When I consider that TRTC has a market cap of just $15mm (assuming conversion of all dilutive securities), it boggles my mind when I see how some of the recent reverse mergers are valued ($50-100mm, with no sales yet). I also think that the best way to play the "Sanjay Gupta reversal" is MJNA, which is the only company in the world that can sell CBD-infused products in all 50 states and in many foreign countries. That stock has fallen back into the fair value range of $0.10-.15 that I described in August. While I continue to harbor many concerns, I will disclose that I'm very pleased with the roll-out of its new products and have even bought two of them. Stay tuned for an update on MJNA soon.
Disclosure: I have no positions in any stocks mentioned, and no plans to initiate any positions within the next 72 hours. I wrote this article myself, and it expresses my own opinions. I am not receiving compensation for it (other than from Seeking Alpha). I have no business relationship with any company whose stock is mentioned in this article.
Additional disclosure: As I described in the article, I am recommending positions currently in MJNA, PHOT and TRTC to subscribers at 420 Investor.