This article is a companion to "Which Popular Dividend Growth Stocks Are Always Overvalued?"
Coming from the opposite direction from that article, here I use F.A.S.T. Graphs to identify which stocks from the 59 most commonly held dividend growth stocks persistently have traded at valuations that are lower than what F.A.S.T. Graphs presents as "earnings justified" valuation.
On the graphs in this article:
The orange line represents "fair value" as determined by F.A.S.T. Graphs, which apply Ben Graham's valuation formulas to each stock's earnings record.
The blue line represents each stock's "normal" (average) P/E over the timeframe shown by the graph.
The black line is the stock's actual price.
Undervaluation exists when the black line is below the orange line.
Please note that for REITs and MLPs, I use FFO (funds from operations) as the orange "earnings" line rather than operating earnings.
In this search for perpetual undervaluation, I found that the stocks divided into two groups. In the first group, the stocks display persistent undervaluation for nearly the full 15 years of the study period, both before and after 2008. In the second group, they display persistent undervaluation since 2008.
Companies Persistently Undervalued Before and After 2008
Chevron (NYSE:CVX)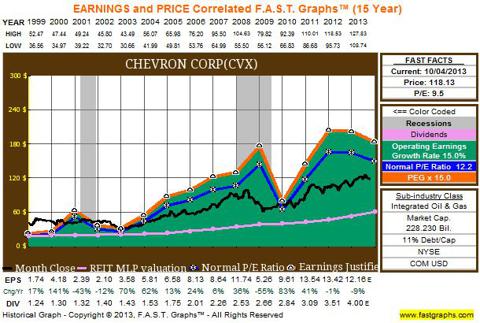 ConocoPhillips (NYSE:COP)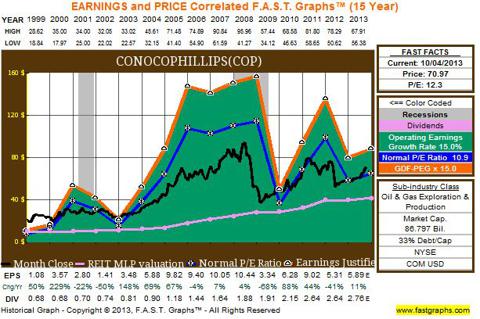 ExxonMobil (NYSE:XOM)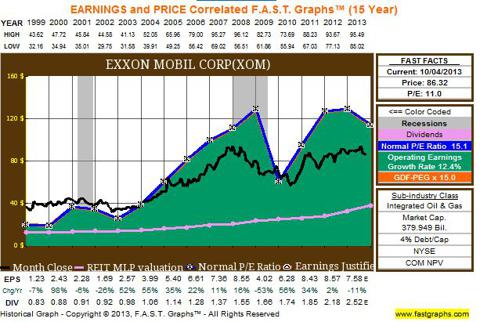 Kinder Morgan Energy Partners (NYSE:KMP)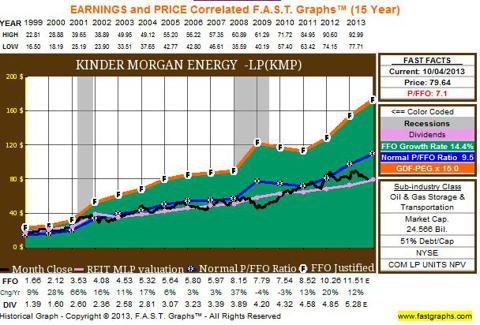 Royal Dutch Shell (NYSE:RDS.B)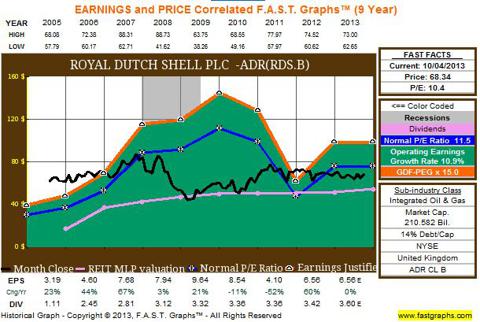 BHP Billiton (NYSE:BBL)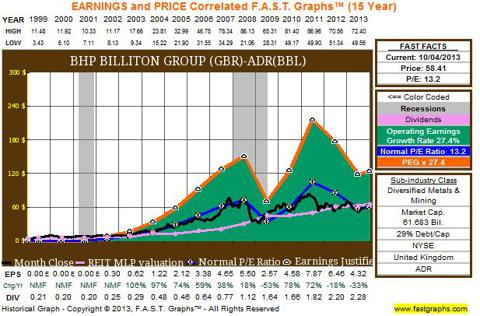 Omega Healthcare Investors (NYSE:OHI)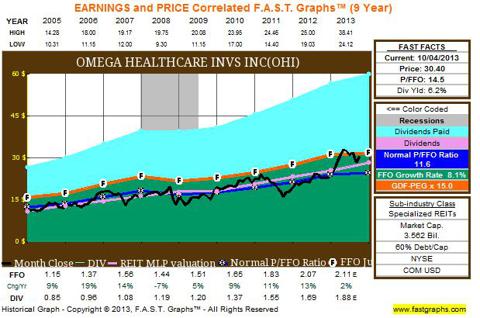 Companies Persistently Undervalued Since 2008
Lockheed Martin (NYSE:LMT)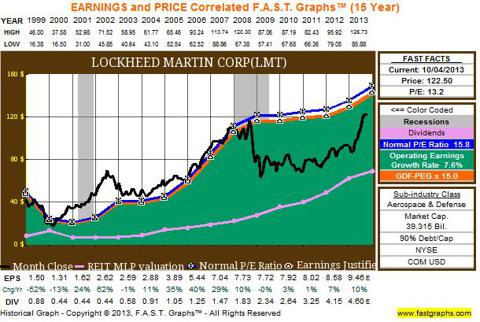 Raytheon (NYSE:RTN)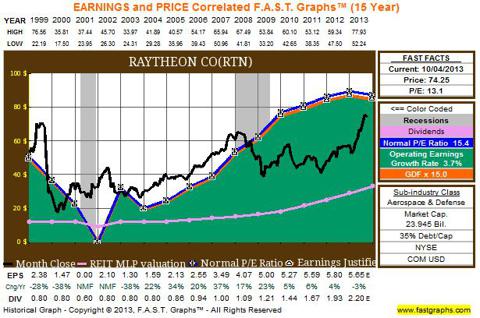 Apple (NASDAQ:AAPL)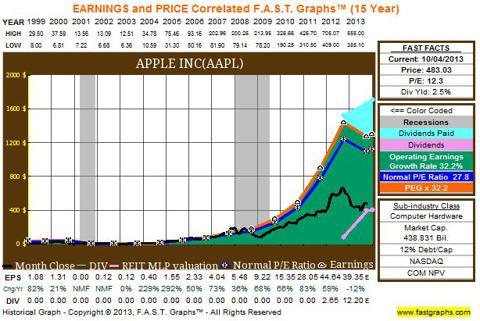 Appearance in this article does not represent a recommendation of any kind with respect to these stocks. These are just snapshots of valuation from a single perspective. Please do your own due diligence before investing in anything.
Disclosure: I am long BBL, CVX, OHI. I wrote this article myself, and it expresses my own opinions. I am not receiving compensation for it (other than from Seeking Alpha). I have no business relationship with any company whose stock is mentioned in this article.