The most recent U.S. Department of Energy's weekly report paints a sorry state of U.S petroleum demand, with primary weakness coming from the diesel category. The increase in heating oil inventories in the all important PADD I complex is a further drag on the entire oil sector. Crude oil futures were down on Friday, November 13 as NYMEX light sweet crude for December delivery fell $0.59 to $76.35 per barrel.
Most probably a result of the higher than anticipated U.S. inventory levels, Canadian natural gas spot prices fell dramatically by $0.85 to $2.42 per Mcf. However, U.S. natural gas futures were slightly higher Friday, despite statistics revealing a build of 25 Bcf in inventories, which was ahead of median expectations for 20 Bcf, and brought overall storage levels to 3,813 Bcf. Cash prices at the Henry Hub in Louisiana fell $0.79 to $2.44 per Mmbtu while NYMEX Henry Hub for December delivery actually increased, by $0.022 to $4.392 per Mmbtu.
To paint a clearer picture of the energy sector, I had the opportunity to interview oil and gas analyst Gordon Currie of Blackmont Capital.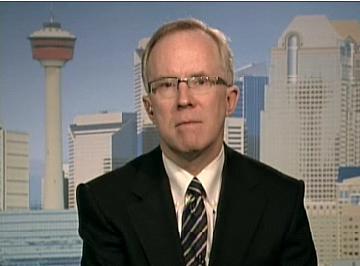 Bio: Mr. Currie is a 29-year veteran of the petroleum and securities industries. He has worked both sides of the oil and gas industry: as an analyst and an executive. He joins us most recently from his work as an Oil & Gas Analyst with Wolverton Securities. His research insights are infused by his experience as IR Manager of NAL Oil & Gas Trust and President of Easton Drilling Fund. Mr. Currie holds the Chartered Financial Analyst (CFA) designation.
Q: Given the widespread pessimism regarding natural gas and the glut in inventory, what are your thoughts going forward for this commodity?



A. I am in the camp that believes that natural gas supplies will be ample for several years to come although there is an argument to be made that natural declines in production combined with a low level of drilling activity will bring supply and demand back into balance quickly. Most of the gas producers subscribe to the latter theory. Investors also seem to be expecting gas prices to improve next year, judging by the rally in stock prices after Labor Day. Now it is only November but spot prices here in Alberta are still mired in the $3.50/mcf range and forward prices on NYMEX are below $5/mcf thru the first quarter of next year. The initial euphoria about a rebound in gas prices seems to be waning.



Q: With crude oil hovering at approximately $80/barrel, do you think these price levels are sustainable for the next 1-2 years, especially in light of the IEA saying that they only expect a marginal increases of 1.5% per annum in oil demand between 2007 and 2030 in their most recent world energy outlook, why or why not?



A: Actually I think 1.5% annual growth in demand is pretty good, and I do think prices can stay in the $80/bbl range. However I don't see prices rising to $100/bbl any time soon, as OPEC still has sufficient spare capacity to supply several years worth of growth in demand, and countries like Iraq and Iran are opening up huge fields to development by foreign multi-nationals.



Q: With the oil/gas ratio sitting at approximately 20 and the average over the last 2 years being around the 12 to 13 mark, would you short oil at the moment or go long natural gas?



A: No, I concur with the International Energy Agency view that prices have become de-linked. Until natural gas can be widely substituted for oil as a transportation fuel, as Boone Pickens is advocating, that ratio will continue to fluctuate.



Q: What is your outlook for M&A activity in the energy sector? Do you have any plays (as in the Bakken, Montney, Cardium etc.) or particular stocks that may be particularly susceptible to M&A activity?

A: It is difficult to do deals in periods of really low commodity prices and really high commodity prices, because buyers and sellers have different expectations about takeover values. And in periods of low prices there are added 'social' issues - some people are going to be put out or work. Crescent Point will continue to hoover up Bakken producers (if there are any left) but I don't really see play types driving M&A.



Q: Lastly, can you please highlight 1 stock/theme that you think offers the best value moving forward and your reasons for liking it?



A: The stocks that I cover are intermediate sized companies and mainly gas-weighted, so given my view on natural gas supply, it is difficult to recommend any of them. My favourite is NuVista Energy (OTC:NUVSF) because it is typically the lowest cost producer and therefore best able to withstand a downturn in gas prices. It is also and acquire-and-exploit company so when gas prices are down they can buy assets cheap, and when gas prices are high they generate lots of cash flow.



Thank you Mr. Currie!

Disclosure: No Positions