I suspect that it won't be long before Wall Street realizes there are a number of small, alternative-energy pure plays that make tempting takeover targets for the corporate behemoths that are going to dominate in a carbon-constrained world – outfits such as General Electric (NYSE:GE) and Siemens (SI).
Last week, I looked at three such possibilities: Itron Inc., (NASDAQ:ITRI), EnerNOC Inc. (NASDAQ:ENOC), and MYR Group Inc. (NASDAQ:MYRG).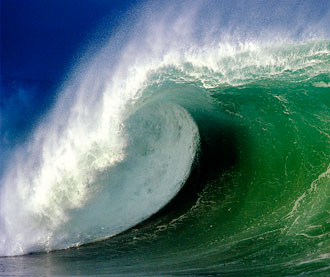 Here are three more: Ocean Power Technologies Inc. (NASDAQ:OPTT); WaterFurnace Renewable Energy Inc. (OTC:WFIFF); and Energy Recovery Inc. (NASDAQ:ERII).
Keep in mind that this is all speculation.
Each of these three companies is a standout in a specific green energy sector that is starting to see rapid growth. Each has a standout technology. Unlike many other small green energy firms, WaterFurnace and Energy Recovery are in the black, and Ocean Power Technologies looks like it will get there.
Ocean Power Technologies' equipment generates electricity from ocean waves, a green power source that has the advantage over wind and solar of tending to be more predictable. The company just won a contract from the Australian government for a 19 megawatt installation.
WaterFurnace is an extremely cost-conscious provider of small-scale geothermal energy systems. Its business has held up during the wicked housing slump, and its prospects are buttressed by government tax credits for green energy installations.
Energy Recovery's equipment effectively makes water desalination cost effective by significantly reducing the amount of energy required. The company just told Reuters that it sees its industry growing as much as 25% annually. The company also told Reuters that it plans to expand its operations.
Disclosure: No positions