I wrote Monday that I thought markets had focused on the positive on Friday and that appears to have been even more the case overnight. To be fair, Monday's 1.2% quarter-over-quarter rise in Japanese GDP in Q3 was a positive surprise (although this still leaves output down 4.5% year-over-year). But I wasn't overly impressed with the stronger than expected 1.4% month-over-month gain in US retail sales in October, coming as it did after a revised 2.3% month-over-month decline in September (previously reported as a 1.5% month-over-month decline). Ex-auto sales were up a soggy looking 0.2% month-over-month. Total sales remain down 1.7% year-over-year (down 2.6% year-over-year ex autos and down 0.8% ex autos and gas).The 11 point decline in the NY Fed's manufacturing index also left me a little cold, especially as the headline decline was confirmed in the details of the report (new orders fell 14 points). Whilst to some extent this reflects the high levels reached last month, it suggests some downside risk to the ISM early next month.
But the S&P 500 still closed up a healthy 1.5%. All of that gain (one led by the industrials and basic materials sectors) occurred before Fed Chairman Bernanke delivered his much awaited speech to the New York Economics Club. Bernanke sounded remarkably cautious on the economy. His speech essentially focused on two types of 'headwind': restrained lending trends (due both to falling demand for credit and to 'especially conservative' banks) and weak job market trends and income growth. It is interesting that Bernanke lingered on wage growth and income. The sharp decline in headline inflation over the past year has kept real wage growth elevated, despite a sharp slowdown in nominal hourly earnings (from 3.9% to 2.4% over the past year). Gains in real wages have to a certain extent offset the deterioration in employment and the workweek. A complete reversal of these trends (employment and workweek stabilising, but real wages falling as headline inflation bounces back) would keep real working income growth limited. With lending flows still suppressed, Ben sounded genuinely concerned about the lack of consumer firepower. More about Big Ben's speech below.
Data wise today we've had more underwhelming US numbers in the form of sluggish industrial production (0.1% versus expected 0.4%), capacity utilization (70.7% against the forecasted 70.8%) and some fairly deflationary looking PPI (wholesale inflation) numbers.
Today's Market Moving Stories
ECB President Trichet gave his first reaction to last Friday's euro area Q3 GDP data (an increase of 0.4% quarter-over-quarter) saying that the figures "confirm our baseline scenario, of a progressive and gradual revival/" He added that while the data were more favorable than in the ECB's projections some months earlier, "it is necessary to remain prudent" for "there are still many uncertainties at the global level and at the euro level, particularly concerning growth next year." When asked what kinds of new crisis he feared, Mr. Trichet replied that it was "very probable" that new significant shocks would be experienced, requiring "permanent adaptation" at the global economic level.
Lehman Brothers' bankrupt estate and a trustee for its brokerage have both sued Barclays (BCS), seeking the return of a $5 billion "windfall." Lehman seeks a trial to recover the money, along with damages, according to the lawsuit, filed Monday in the US Bankruptcy Court in Manhattan. Undisclosed features of the sale included $5 billion to $7 billion in excess collateral under a repurchase agreement, $2.7 billion added while a sale hearing in court was in progress, and $2.3 billion in margin deposits added after the sale was approved, lawyers for Lehman said.
JPMorgan Chase (JPM), Bank of America (BAC) and Citigroup (C), the biggest US credit-card lenders, said more customers fell behind on payments in October and signalled that write-offs may climb in coming months. While all of the "Big 6" card issuers, including American Express (AXP), Capital One (COF) and Discover Financial Services (DFS), said Tuesday in regulatory filings that defaults fell last month, the surge in loans at least 30 days overdue may extend record industry losses. Banks tend to see late payments rise toward the end of the year and typically write off loans after 180 days.
Meredith Whitney, the analyst who cut her rating on Goldman Sachs (GS) last month, said bank stocks are overvalued after rallying faster than the US economy and share prices will fall to tangible book value. "I haven't been this bearish in a year," Whitney said. "I think you can sit on cash for a little bit, because you have to wait for a leg down in valuations. The S&P 500 is expensive across the board," having increased 64% since touching a 13-year low on March 9. The KBW Bank Index has more than doubled in that time. "The banks that are asset-sensitive to consumer credit are not places you want to be," Whitney said. Financial companies aren't adequately capitalised and will need to raise more capital in the next year, she said.
China Unicom's Chairman Chang Xiaobing said he expects Apple's (AAPL) iPhone to become China's best-selling smart phone, countering scepticism by analysts who say the handset is too expensive. Qualcomm (QCOM) is in talks to supply products for use in the iPhone, said Chief Executive Officer Paul Jacobs. "We continue to discuss it, but haven't made it yet. Hopefully, in the future, we will have the opportunity."
Global semiconductor sales will probably rise more than expected next year, chip industry association WSTS said. Chip sales may increase 12.2% to $246.9 billion in 2010, beating a June estimate for 7.3% growth. WSTS expects semiconductor revenue to fall 11.5% to $220.1 billion this year. Memory-chip sales may rise 18.6% to $50.9 billion next year, WSTS said. WSTS joins the Semiconductor Industry Association in forecasting a steeper market recovery next year helped by demand for the devices used in personal computers and mobile phones.
Officials handling the multibillion dollar bailout of insurance giant American International Group (AIG) mismanaged an initial rescue attempt and may have overpaid other banks to wind down AIG's business relationships, a US government watchdog said.
Hedge funds and other large speculators reduced their bets on further commodity price gains by 6% from a 16-month high, cutting holdings mostly on oil and sugar, according to data compiled by Bloomberg. Net long positions under an index tracking speculative positions in US commodity futures fell to 922,597 contracts. The reductions were "short-term" and investors are now adding long positions, said Eugen Weinberg, a commodity analyst at Commerzbank. "What we see now is huge inflows coming from high liquidity in financial markets."
The strong euro has began to hit corporate profits in the euro area. Euro area companies, excluding financial and oil groups, saw a sales drop of 12.5%, and a fall in profits of 27% in the third quarter, according to an ING analysis of the results of 311 companies in the euro area. For European companies outside the euro area, the respective figures were 2.6% and 1.2%. Another survey, by Thomson Reuters, looking at the Euro Stoxx 50 index, found a similar gap. The main difference between the two categories is the currency. The article cites as an example EADS, which said this week that currency movements had cost it $1.1 billion in lost earnings during the first nine months of the year. Does nobody hedge anymore?! What do they have highly paid corporate treasuries for?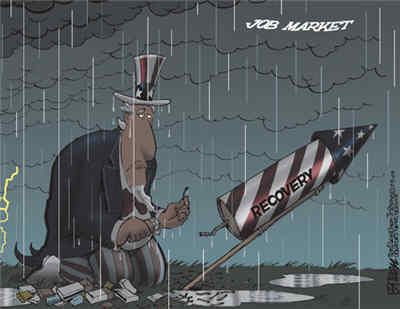 The BoE's Sentence On The UK Economy
Bank of England (BoE) MPC member Andrew Sentance appeared balanced or even dovish in places this morning with his comments that the "UK will feel recession effects for quite a long time," "asset bubbles aren't so much of a concern" and "BoE isn't in a position to consider tightening." However, his speech Monday night was very much on the hawkish side and quite different from the tone adopted by King. He described the negative Q3 GDP data as a shock and said such data are "particularly unreliable" at turning points, going on to cast doubt on the official data at various points in his speech. He placed heavy emphasis on positive business surveys, said a synchronised recovery could fuel "strong upward pressure on world energy and commodity prices" and said "the Inflation Report projections are highlighting the risk of keeping policy too loose for too long". Sentance highlighted the OECD's leading indicator for the UK which, he said, points to a stronger recovery than from the early 1990s recession and he appeared to scotch concerns that fiscal tightening would drag heavily on the economy by pointing to the 3%+ growth rates achieved during a bout of fiscal tightening in the mid 1990s. With such contrasting messages coming from different members of the MPC, it is little wonder that a Bloomberg survey of 14 analysts found their expectations of the vote to be revealed in the minutes were split between seven different outcomes, with only two analysts expecting the minutes to reveal a unanimous vote.
Bernanke Buys Risk A Drink
Bernanke's speech was an invitation for risk-takers to stay in the driver's seat. Extracts from the Q&A session: "It is inherently extraordinarily difficult to know whether an asset's price is in line with its fundamental value. It's not obvious to me in any case that there's any large misalignment currently in the US financial system." Such a relaxed view contrasts with concerns abroad (e.g. at the APEC meeting last weekend) that the Fed's super-accommodative policy is causing new imbalances (the dollar Carry Trade, a risk asset bubble in EM space, etc). So what can be done to prevent new bubbles? "The best approach here if at all possible is to use supervisory and regulatory methods to restrain undue risk-taking and to make sure the system is resilient in case an asset-price bubble bursts in the future." This is all very well in principle, yet may not be relevant in the present case. Indeed, regulators are afraid of tightening the screw too early, as this could kill the economic recovery. Risk-takers can rest easy and safe for now. There was really very little to upset them in Bernanke's speech. Party poopers would notice that the extreme policy accommodation ("exceptionally low rates over an extended period") was said to be conditional on a lack of "significant changes in economic conditions or outlook."
For once, the US dollar was a topic in Bernanke's address. He usually defers to the Treasury on the Greenback. "More recently, as financial market functioning has improved and global economic activity has stabilised, these safe haven flows have abated, and the dollar has accordingly retraced its gains. The Federal Reserve will continue to monitor these developments closely… We are attentive to the implications of changes in the value of the dollar and will continue to formulate policy to guard against risks to our dual mandate to foster both maximum employment and price stability. Our commitment to our dual objectives, together with the underlying strengths of the U.S. economy, will help ensure that the dollar is strong and a source of global financial stability." This was a noteworthy comment, given how rarely the Fed discusses currencies. The dollar index surged on the announcement, but quickly fell back to new lows (before closing the NY session close to pre-Bernanke levels).
The comment was significant, yet it was made within a broader discussion about the inflation outlook. Bernanke did not say that the Fed would actively ensure dollar strength, but rather that the Fed's dual mandate and US economic strength would ensure dollar strength. Still, I reckon that it is safer for risk-takers to fund carry trades in yen for now.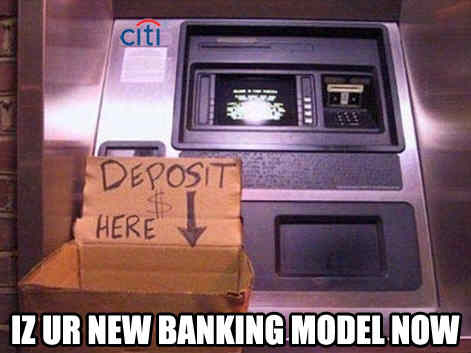 Company News
And Finally… Some Late Night Entertainment From Merle Hazard

Disclosures: None