One of the hottest sectors today is the casino market in Macau. A pure play on Macau would be investing in Melco Crown Entertainment (NASDAQ:MPEL). MPEL has soared in the last few years from under 5 dollars per share to its current $32.65 per share. Earnings have been beating expectations, as revenue continue to consistently rise at a dramatic rate. J.P. Morgan has forecast gross gaming revenue of about MOP33.7 billion, a 22 percent increase in October, over the same time last year. Nomura Holdings revealed gaming receipts in the first six days of this month suggest gaming revenue of between MOP32.5 billion and MOP33.5 billion for the month of October. This is an increase of around 18 to 22 percent compared to last year's same month.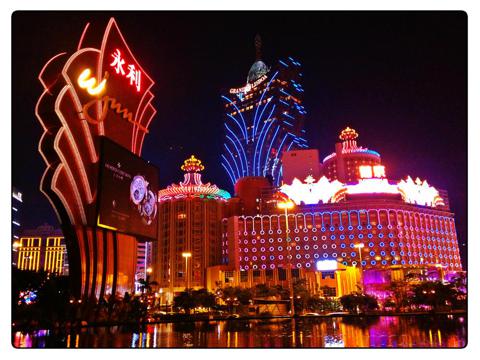 There has been a huge interest in this region for the last few years now. As the global economy slowly recovered from the crisis, individuals began to feel wealthier as their home prices began to creep up again, and the job market improved gradually. In Macau, nearly 70 percent of the revenue comes from VIP customers. This is certainly a tremendous amount, yet the VIPs seem to keep rolling in as their businesses boom. Keeping an eye out where these high rollers are going is very important.
In China, gambling is much more prevalent than in the United States. This was quickly realized by Sheldon Adelson, the CEO of Las Vegas Sands (NYSE:LVS), who began his development in Macau in 2004. He was the first American to dip his hands in this gold mine that would significantly increase his wealth as well as his investors. His investments and wise decisions have been paying off handsomely as he is one of the 6 license holders in Macau. Adelson understands the importance of growth and has been expanding rapidly. In 2016, new competition will be allowed to enter this highly sought after land. While this may take away some business, most existing patrons will stay at their loyal hotels and gamble due to the rewards bonuses and incentives they have been receiving throughout all of these years.
Sheldon Adelson has been expanding his empire throughout the world, as he has casino resorts in China, Singapore, Las Vegas, and Pennsylvania. The next region to conquer is Spain which Adelson has proposed last year. The resort project has been dubbed "EuroVegas", which is projected to be completed by 2025. The mega resort will contain 12 skyscraper hotels, 6 casinos, 3 golf courses, spas and convention centers for meetings. Adelson's appetite for acquisition is astonishing especially at his age. Investors are continually rewarded by his enthusiasm for growth and expansion.
Another investment to consider is Galaxy Entertainment (GXYEY.PK). It owns the StarWorld Hotel and Casino, which is a luxury 5 star resort. It has 500 rooms, including suites for its higher end clientele. Galaxy entertainments group also operates Galaxy Macau, located in Cotai. It's 52 week range has been from a low of $30.83 to its high of $75.55. It has a P/E ratio of 28.57 and EPS of 1.76.
Steve Wynn is another casino tycoon who has followed in the footsteps of Sheldon Adelson. He is one of the six license holders in this lucrative region that has been reaping the rewards. Wynn owns 2 casinos in Macau and 2 casinos in Las Vegas. There are 4,750 hotel rooms in both casinos in Las Vegas combined and 1,008 hotel rooms total in its Macau properties. Wynn Resorts (NASDAQ:WYNN) has a healthy dividend of currently 2.5% and has been increasing its dividend since 2010 along with paying special dividends. It's P/E ratio is 29.51 with a 52 week range of $103.34 to $163.66 which was just reached yesterday. Wynn is a mixed play on the Las Vegas Market combined with the prosperous Macau Market. Hence, an investor with less risk appetite (less volatility in stock price) should consider owning WYNN for its more diversified portfolio.
Investors should take a further look into Melco Crown Entertainment, Galaxy Gaming, and Las Vegas Sands for the unique opportunity to take advantage of the tremendous growth in Macau. Investors who are more risk averse but want some exposure to Macau should consider Wynn Resorts This is still the early stages of development. As Adelson continues to prosper, he will continue his active search for the next great opportunity in the world to mark his territory. With over a 2 percent yield as well as a tremendous growth story, this is a terrific investment for a patient investor who can withstand some volatility.
Disclosure: I am long MPEL, LVS. I wrote this article myself, and it expresses my own opinions. I am not receiving compensation for it (other than from Seeking Alpha). I have no business relationship with any company whose stock is mentioned in this article.