On May 29 of 2012, BlackBerry (NASDAQ:BBRY) halted trading to announce its first Quarterly loss in 9 years and massive layoffs. It also announced the formation of a Strategic Review panel to discuss options for RIM. Fast forward to Aug 12, 2013 and BlackBerry (the company formerly known as RIM) once again halts trading to again announce that it had formed a "Special Committee" to review "Strategic Options" for BlackBerry. Much had happened between the two announcements, most notably the failure of the much anticipated BB10 launch that was supposed to turn things around for the ailing tech giant.
The media immediately pounced on this news as an indication that BlackBerry was in dire straits and that it was more or less a for-sale sign than a strategic review. At the same time the company announced that its largest shareholder and board director Prem Watsa was stepping down. On Sept 20, BlackBerry dropped a bomb on the market and investors by pre-announcing its quarterly results scheduled for Sept 27, 2013. The results were dismal to say the least and shares plummeted. The following Monday Prem Watsa announced that he had issued a Letter of Intent to purchase BlackBerry for approximately 9 dollars per share and take it private. BlackBerry signaled that other bids would be considered.
Three weeks later investors are no more clear as to what will happen with BlackBerry than they were when this review started. Rumors of Prem Watsa being unable to gather together funding have begun to surface. Rumors of rival bids from private equity firm Cerberus and even former Co CEO Mike Lazaridis have also grabbed headlines. Recently, however, a Reuters report that BlackBerry has opened itself to carving up into pieces has become the latest rumor. Reports that SAP (NYSE:SAP), CISCO (NASDAQ:CSCO), Samsung (OTC:SSNLF) and even Google (NASDAQ:GOOG) are interested in select parts of the company have many investors confused.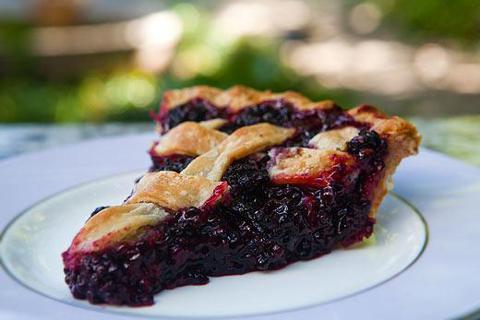 Is BlackBerry better off carved up into slices rather than selling as a whole?
That is a tough question and it makes it very confusing for investors who are holding the stock. The rumor mill has barely moved the dial on BlackBerry as it hovers in the 8 dollar range. This reflects doubt by the street that a Watsa deal will get the required funding. Once BlackBerry goes down the route of selling off its pieces, things get very messy and complicated.
First of all, BlackBerry business units are very intertwined. BBM requires the use of the NOC or Secure Network. QNX produces great software for cars and a whole host of other embedded software applications; however, its latest OTA (over-the-air updates) that they are touting to automakers requires the use of the NOC Secure network as well. The whole host of patents that BlackBerry holds have been seen by some as the most valued asset. Many of these patents are tied to other business units in the form of security and its MDM applications. These areas of overlap make breaking off the parts to interested parties difficult and costly in some cases to the point that some deals that make sense from the outside will fall apart on the finer details such as these.
While many investors are hopeful for an outcome that leads to a much higher share price, the reality is that it is very complicated and very risky to assume that will happen.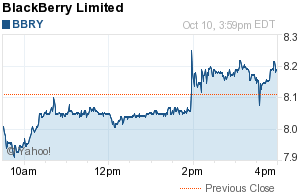 With shares closing above 8 dollars on Thursday, it may present investors who have been trapped in this never ending saga a chance to escape. For those contemplating an entry on speculation that it may roar higher, may I suggest you grab yourself a slice of real BlackBerry pie and think hard about that. The BlackBerry management team and BOD (Board of Directors) have done nothing to instill any confidence that they are working towards the goal of extracting maximum shareholder value. In fact, the actions of these individuals as a whole has eroded shareholder value and limited the upside potential going forward. In a nutshell, the risk far outweighs any possible reward at this point.
Disclosure: I have no positions in any stocks mentioned, and no plans to initiate any positions within the next 72 hours. I wrote this article myself, and it expresses my own opinions. I am not receiving compensation for it (other than from Seeking Alpha). I have no business relationship with any company whose stock is mentioned in this article.