Equities gained for a third day Tuesday as a rebound in metal prices boosted commodity producers, overshadowing a smaller-than-forecast increase in industrial production. The Dollar Index, which tracks the US Dollar against six US trading partners, rose for the first time in three days and Treasury 30-year bonds climbed for a fourth. Wal-Mart (NYSE:WMT) and Exxon Mobil (NYSE:XOM) gained after Warren Buffett disclosed buying their shares. Sprint Nextel (NYSE:S) rallied after saying it paid down $1 billion in debt. Caterpillar (NYSE:CAT) and ITT (NYSE:ITT) declined as the Federal Reserve said industrial output was restrained in October by less auto manufacturing and demand for business equipment. In the end, the S&P 500 added 0.1% to 1,110.32, its highest close since October 2, 2008.
US equity markets seem to have been supported by a number of comments by Fed policymakers (notably Kohn and Yellen) – in particular, the assertion that US asset markets do not appear to be unfairly valued. We seem to be at the beginning of a new campaign as the Fed seeks to justify the maintenance of its very easy policy stance. The initial phase of that campaign was to assure the market that the Fed has the tools available to reverse the policy stance in a timely fashion so as to prevent an undesirable outbreak of generalized inflation. Now the Fed seems to be defending itself against the charge that the liquidity that it is providing is simply stoking another asset price bubble that will ultimately prove even more destabilising.
The Fed has told the market explicitly that it is looking at resource utilisation, inflation and inflation expectations as it calibrates its policy stance. The dataflow overnight had something to say about both resource utilisation and inflation. Starting with inflation, the October PPI was weaker than expected, especially the core (which was down 0.6% month-over-month). US activity data looked pretty soft too. Industrial production rose just 0.1% MoM in October, a result that was flattered by a 1.6% MoM rise in the utility sector. Manufacturing was actually down 0.1% MoM, in part due a decline in auto production (which of course had been ramped up to meet the demand created by the cash for clunkers program). Capacity utilisation edged up to a still lowly 70.7%. Such levels of utilisation seem to warrant the easy policy stance that the Fed has in place. Also disappointing was the NAHB homebuilders index, which was steady at a downwardly revised 17 in November. Having increased from historic lows early in the year this index has essentially moved sideways since May. While the market for existing homes seems to be picking up nicely, the soggy NAHB index does not bode well for a meaningful pick-up in construction and you know my view remains that the US consumer is convalescent at best.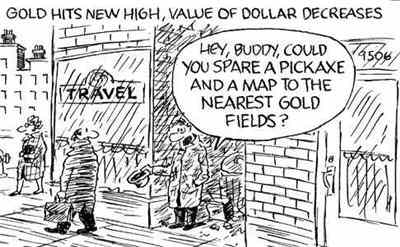 Today's Market Moving Stories
ECB President Trichet said that "some countries are in a relatively favorable position because their past management was wise and prudent, while others are already very close to losing their credibility… The success of the recovery in Europe depends on the confidence of investors in the creditworthiness of sovereign issuers." On the Eurozone economy, Trichet said that "the figures confirm our baseline scenario, that of a progressive and gradual revival of the economy. What we are now observing is more favourable than we projected some months ago… That said, we must remain cautious. There is still a lot of uncertainty… We cannot yet claim victory."
Looks like it's a day to try and jawbone the embattled Greenback higher. Elaborating further on Ben Bernanke's dollar comments on Monday, Trichet said that "we are fully aligned in this analysis… I believe that the strength of the dollar within the set of floating currencies is in the interest not only of the United States, but of the entire international community." Adding to that, Eurogroup chairman Jean-Claude Juncker, said that "we think, like our American friends, that the strong USD is in the interest of the US economy … I don't think we have reached the exchange rate level that harms the European recovery but one has to note that this volatility we have experienced for the last weeks and months is not welcome".
Banks are facing possible multi-notch downgrades to their hybrid bonds following a change in the methodology used by Moody's Investors Services. Yesterday, the ratings agency confirmed a new system would take account of a wider range of factors and said it would announce within two days which hybrids would be put on review for downgrade.
The IMF has announced that it has sold two tonnes of gold to the central bank of Mauritius in an off-market transaction. This follows an earlier sale of 200 tonnes of gold to the Reserve Bank of India. This is not a new direction for the IMF and it: (1) supports the view that the IMF could sell its remaining 201 tonnes of gold in off-market transactions to Central Banks and (2) confirms that there is demand for gold from Central Banks, particularly in Asia (Sri Lanka recently announced that it is purchasing gold in the open market). It also suggests that Central Banks as a group may shift from being a significant net seller to a net buyer of gold and is supportive for the gold price. That said, US dollar weakness remains the key driver for the gold price in the near term and a significant break above 1.50 against the Euro would lead to further substantial price gains for gold.
US life insurers, a group led by MetLife (NYSE:MET) and Prudential Financial (NYSE:PRU), may lose as much as $22.6 billion on investments in commercial real estate through 2011, Fitch Ratings said. Losses on investments in apartment buildings, offices, shopping malls and other commercial real estate will begin to increase in the next six months to a year as rents decline and vacancies increase. Life insurer losses on commercial real estate have been "virtually nil" so far. "It will be more of a 2010 and 2011 issue," Fitch Senior Director Andrew Davidson said. "It will put some stress on the capital positions as they realise the losses."
US financial companies would pump as much as $200 billion into a fund that would pay to dissolve failed firms whose collapse in bankruptcy could harm the economy, under a measure Congress may take up this week. The House Financial Services Committee will consider limiting the fees that US companies with more than $10 billion in assets will pay in advance of a failure, Representative Barney Frank, the panel's chairman, told reporters today in Washington after the committee debated legislation. "The purpose is to try to be able to deal with a level of default that might cause a systemic problem. We did want to say it's considerably less than the $700 billion" in the Troubled Asset Relief Program, Frank said about setting the cap.
Confidence among US homebuilders in November was lower than anticipated as companies fretted over the possible expiration of a government tax credit. The National Association of Home Builders index held at 17 for a second month with a reading below 50 meaning most respondents view conditions as poor.
House Majority Leader Hoyer said yesterday that the House Democrats wanted to pass a job creation bill by December 18, though he said this was not a second stimulus bill. The House was considering "a lot of options," including a six-year infrastructure spending plan (including on energy), a highway bill, business tax credits, another extension of unemployment insurance, an adjustment to COBRA and assistance to state governments. Meanwhile, the WSJ noted that Democrat leaders were floating various ideas to finance another stimulus bill, including using TARP funds to finance the measures and taxes on Internet gaming and on financial transactions such as derivatives trades (though leading Democrats in both chambers are said to have expressed reservations about taxing financial transactions given concern that this could drive trading offshore).
China is among the emerging markets facing risks of property and commodity market bubbles, Central Bank adviser Fan Gang said, joining officials from the region in expressing concern about surging asset prices. A "double-digit" economic growth rate wouldn't be good for China, Fan, who heads the National Institute of Economic Research, said at a business conference in Hong Kong on Wednesday. Chinese gross domestic product may be able to climb 8–9% next year.
Media reports suggest the EU Commission is set to agree a liberalization of the EU banana market which will see the elimination of a €176 per ton levy on imports. Fyffes and others have lobbied hard for such change and it will help balance trade from ACP and Latin American countries while making the fruit more price competitive. Under the terms of the deal the ACP countries will receive direct development aid in exchange for removing the import tax. While most of that tax cut will be passed on to consumers it should also help Fyffes better manage its margins. It is also of benefit to Total Produce, which derives 14% of its revenues from bananas.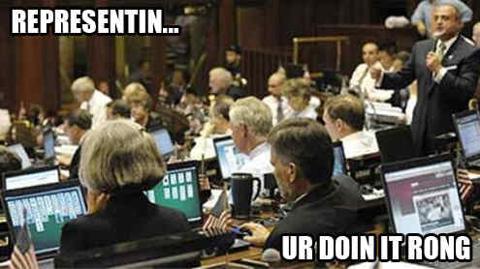 On The BoE MPC Minutes Today
The market was looking for some possible split vote on the Bank of England (BoE) MPC minutes, but we were in for a real surprise. Not only was the vote split, but it was split three ways, with Dale opting for no change in QE (£175 billion), arguing that further expanding asset purchases "might result in unwarranted increases in some asset prices that could prove costly to rectify," the majority of seven voting for the £25 billion limit increase to £200 billion, and another dissenting vote by Miles, who wanted a £40 billion increase to £215 billion on the grounds that it would "provide insurance against the downside risks to growth and inflation arising from constrained credit supply." Moreover, the MPC "discussed the merits of changing the structure of remuneration on commercial bank reserves," and argued that a rate would not be lowered at the November, "it might be a useful policy tool in some circumstances, and therefore should be available in future." The BoE is striking a distinctly more dovish tone than other major central banks.
Company News
ITV has announced the appointment of Archie Norman as its new Executive Chairman, in a move which is likely to be well received by the market. The highly regarded Norman was formerly Asda CEO, taking them from the brink of bankruptcy to selling out to Wal-Mart at a hefty multiple. Norman will join in January.
Hershey (NYSE:HSY) is reportedly talking to Ferrero about a joint bid for Cadbury (CBY). The report indicates that the talks have been ongoing for several weeks and have yet to yield an offer. The restrictions of the Trust which controls Hershey, combined with the family ownership of Ferrero, make a deal highly unlikely, even before considering the complexities of a joint bid.
AIB (AIB) released its year to date trading statement this morning. As with IL&P, difficult conditions are driving a pretty bleak performance. On the stuff we needed to know, well, we still need to know as there is no decision on potential capital raising (new issues, sales, etc) yet, but it is definitely in the cards. We're still waiting for confirmation of the exact haircut to be applied to the €24 billion of NAMA loans as well, althoughit says it wont be significantly different from the 30% average the government put forward back in September. Back to performance during 2009, it's not good but this is to be expected. Operating profit of €2 billion for 2009. Impairment provisions are to be €4.2 billion which will drive a big net loss.
Glanbia (OTC:GLAPF) issued a surprisingly weak IMS Wednesday. It now expects full year 2009 EPS to be at the low end of the previously guided 30-31c range. Last spring the group indicated weakness due to commodity dairy market difficulties. This time the consumer food unit appears to be the culprit with an especially difficult Irish consumer foods market being problematic.
Toyota's (NYSE:TM) global vehicle sales rose 5% in October to about 640,000 units, marking the first year-on-year increase in 15 months. Sales in its biggest market, the United States, fell 3.5% but grew 15% in Japan and 45% in China. Toyota executives had said that sales in the United States would likely start picking up around October. This news has given a boost to European auto stocks that are bid on the back of this.
Paulson & Co, the hedge fund firm run by billionaire John Paulson, told investors that Bank of America's (NYSE:BAC) stock will almost double in the next two years as write downs ease. Bank of America, ranked first by assets and deposits in the U.S., may rise to $29.81 by December 2011, Paulson said in a quarterly letter to clients. "Banks will have passed the current write down cycle and have visibility for growth in 2012," the letter said.
And Finally… China's Empty City

Disclosures: None