Sir Martin Sorrell, WPP's (NASDAQ:WPPGY) head honcho, was talking at the 13th annual WWD Apparel / Retail CEO Summit at the St. Regis hotel in NYC last week:
New Media is 25% of our business already, but our clients only spend 12 to 13% of their budgets online. We know people spend 20 to 25% of their time online. There's a natural gravitation pull for online to be 20 to 25% of clients' budgets.
From WDD.com (subscription required). Now, for what happens when online becomes 25% of total budgets, look at this: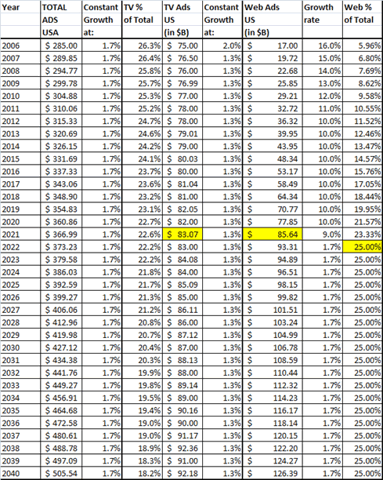 Click to enlarge
Compelling stuff. It does make you feel good to be a web media entrepreneur.