"Sometimes your best investments are the ones you don't make." -Donald Trump
Many investors only invest in individual real estate properties by purchasing their primary residence, however allocating a percentage of their investment portfolio to publicly-traded real estate investment trusts (REITs) are ever-increasing in popularity.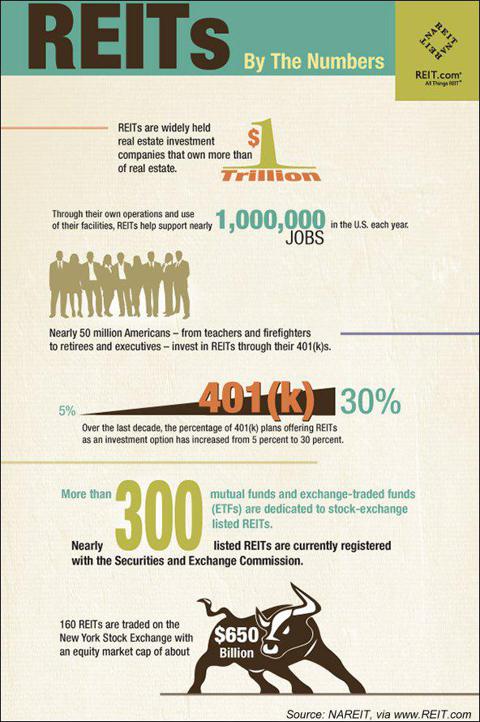 Most of the U.S. REIT market represents traditional, brick-and-mortar businesses that own and rent or lease real property assets, such as apartments, office buildings, hotels, hospitals and storage facilities. These are known as equity REITs, which are the focus of this article.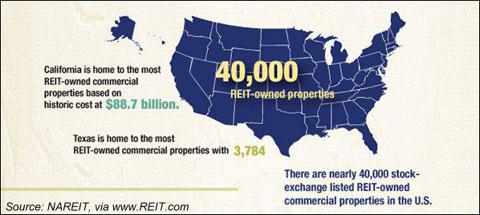 REITs are structured to avoid corporate taxes, however they are legally obliged to distribute at least 90% of their taxable income to investors. By owning property, as well as distributing most of their income to shareholders, REITs are popular for both long-term and income investors.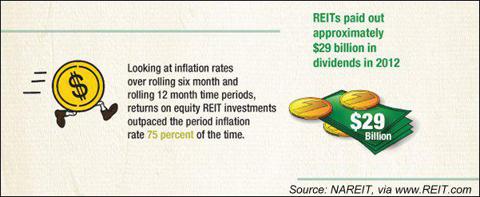 One of my favorite baseball players, Rickey Henderson, is the all-time Major League Baseball stolen base record-holder who played professionally for 35 years. While betting on Henderson to steal second, third or home was often a "safe" bet, he was thrown out several times as well.
Investing on the biggest REIT winners, or market leaders, also has risks which the intelligent investor must dissect before committing capital. After all, if Henderson was sick, recovering from an injury that was affecting his performance or up against the best catcher in the league, his manager may opt for the hit-and-run play versus the stolen base.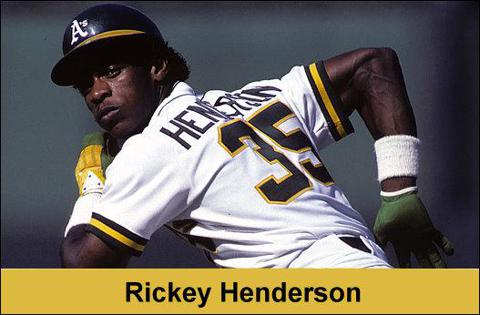 As REITs are structured in a different manner than other public companies, understanding their specific risks and particular metrics are paramount in creating any sort of risk assessment. By putting the metrics together, the investor can grade an interesting equity REIT to determine a current margin of safety.
Primary Risks
The primary risk of REIT ownership is the loss of invested capital. While a 3-6% yield and upside potential based on historical returns may be tempting, any loss of capital has clear negative consequences. Also, REIT investors rely on growth in addition to yield. While a REIT yield may be higher than a diversified, investment-grade corporate bond fund, the total return must be higher to justify the additional investment risk.
The Metrics
In rating the REITs, stability and dividend growth prospects can be understood using metrics derived from key data that is accessible to investors. One metric imperative to REITs, the FFO (funds from operations), is often measured in terms of a multiple (Price/FFO). FFO is also analyzed for trends and measured against dividends as a specialized REIT payout ratio. A second key metric to measure is long-term debt to equity, which showcases financial flexibility.
Part 1: FFO/Share
FFO is an imperative term to understand for REIT investors. According to Investopedia, "The FFO-per-share ratio should be used in lieu of EPS when evaluating REITs and other similar investment trusts." The TTM (trailing twelve month) FFO data on Realty Income Corporation (NYSE:O), an $8 billion retail REIT based in Escondido, CA, will be used as our guinea pig here for data analysis.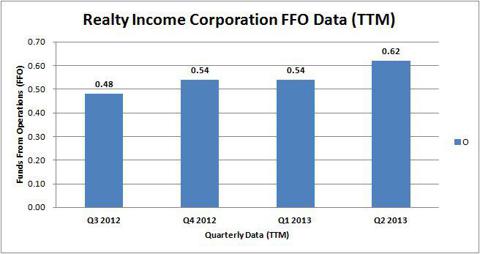 When measuring the FFO data versus the price of O, the P/FFO is 18.71.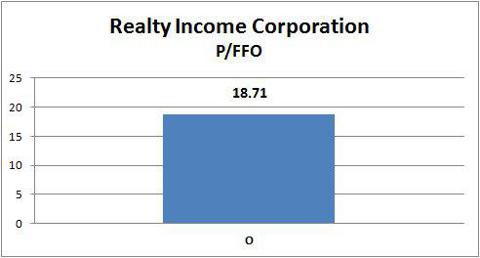 Part 2: FFO Trends
REITs that increase their FFO/share over time are likely to increase their dividends down the road. By looking at the trends over the recent four quarters, the investor can project stability, short-term FFO growth and the potential of a dividend raise.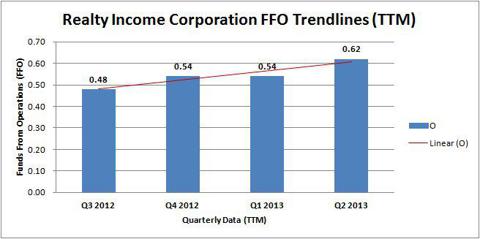 Clearly when trend-lines are established, O showcases continual quarter-over-quarter FFO growth.
Part 3: FFO Payout Ratio
A low payout ratio can be a cushion in economic downturns if vacancies rise and FFO growth surrenders. A high payout ratio, however, offers the possibility of dividend cuts if vacancies rise. A payout ratio of over 100% should caution investors looking for safety in the REIT space.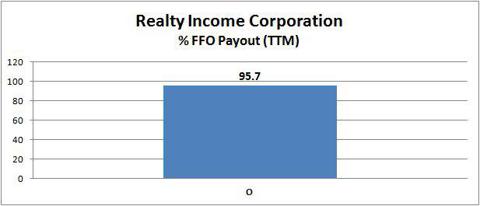 With Realty Income Corporation paying 95.7% of their TTM FFO in terms of dividends, the company displays a cautionary, high payout ratio.
Part 4: Long-Term Debt to Equity Ratio
By measuring the long-term debt versus the market capitalization of a REIT, one can determine financial flexibility and leverage. Companies that have a debt ratio over 50% have limited financial flexibility and those over 60% could be over-leveraged.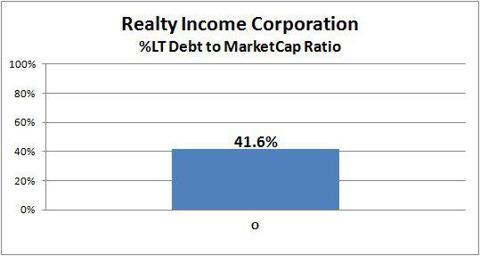 O has a low debt to equity ratio, which showcases safety and financial flexibility.
Putting X and Y Together
By applying the Basic Assessment of REIT Safety - Investability Quotient (BARS-IQ), one is able to discern if the REIT is investable for the average investor. This is a proprietary method of creating a quantitative analysis of real estate investment trust safety. The individual company is ranked up to 100 points here, with a letter grade assigned accordingly.
The Basic Assessment of REIT Safety - Investability Quotient (BARS-IQ) Score
The BARS-IQ Score (0-100 points)
With the ranking weights below, the highest score a company can receive is 100 points. When added together the score is an investability quotient for investors looking for safety in the REIT space. This proprietary score is a complex yet easy-to-comprehend number that in theory allows investors a basic REIT grading system suitable to their needs.
In this study, each REIT is ranked according to different weightings on the following four criteria: P/FFO, TTM FFO stability, FFO growth (if stable, TTM), the payout ratio and the long-term debt to equity ratio. The weightings rely heavily on pricing, recent FFO stability and the LT debt/equity ratio, as these are the generally accepted mandates of REIT safety. Below the BARS-IQ algorithm is explained.
The BARS-IQ Ranking Metrics (100 Points Max)
1. P/FFO (40% weight)
REITs that are priced lower versus their FFO earn a higher score. Using a proprietary formula, a P/FFO of 11 or lower equals 40 points, while anything above 23.5 earns less than 10 points. The formula is (26.667 - P/FFO) x 2.4 = 40 points maximum.
2. FFO Stability and Growth, TTM (30% weight)
Recent FFO stability and growth are key in determining yield safety. While a dividend cut could spook investors and send the share price into a tailspin, a dividend raise will offer marginally higher pricing. 20 points for FFO TTM stability, 10 points for year-over-year FFO growth.
3. Payout Ratio (10% weight)
REITs with a payout ratio of over 100% are a higher risk to the investor as it is unstable over time. 8 points for a payout ratio under 100%, 10 points under 95%. A company with a negative TTM FFO receives no points.
4. LT Debt/Equity Ratio (20% weight)
REITs that are over-leveraged risk default on debt or bankruptcy in a sharp economic downturn. While such a crisis is often difficult to forecast, REIT safety is measured here using a proprietary formula where a ratio of 42.6% or below equals 20 points and only ratios under 60% earn a positive score. The formula is (60 - LT debt/equity) x 1.15 = 20 points maximum.
The BARS-IQ Score of Realty Income Corporation
The BARS-IQ score of our $8 billion guinea pig, Realty Income Corporation, is currently 79.5.

This would give the company a rating of a C+, which would showcase a REIT that deserves investor caution due to a low ranking.
Further Analysis: The Good and the Bad
Upon further analysis, O did poorly off the bat with an expensive valuation. The company trades at a P/FFO of 18.71, which is high. The company did trade at lower multiples in recent history, therefore the expensive valuation may come with additional risk. Additionally, the high-payout ratio may be excessive and limit future dividend increases.
The TTM FFO stability and growth was a positive, which gave O the maximum applicable scores. Also, the long-term debt/equity ratio is favorable, which once again earned O the maximum total points in the category.
As Realty Income Corporation is a solid company with positive financials and a long history of dividend growth and rewarding shareholder return, the intelligent investor may find that with such a high valuation, accompanied by a payout ratio over 100%, O does not currently provide the margin of safety required to make a prudent investment.
Conclusion
By ranking REITs on the metrics that are important to valuation, debt and earnings growth and stability, the investor is able to determine if a company is currently a strong investment contender and trading at reasonable levels that are safe to own.
While even the best base-runner in baseball history, Rickey Henderson, was thrown out several times, his ability to convert attempts was so high that he will forever be one of the great legends of baseball. The intelligent investor must choose his REITs wisely and in doing so, the wins will outweigh the losses over the long-term.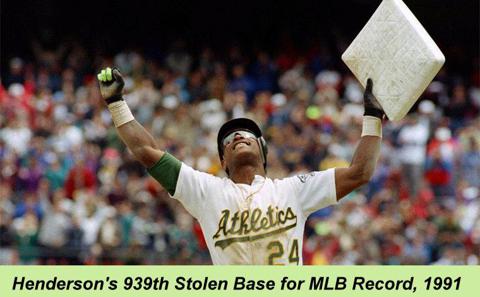 Disclosure: I have no positions in any stocks mentioned, and no plans to initiate any positions within the next 72 hours. I wrote this article myself, and it expresses my own opinions. I am not receiving compensation for it (other than from Seeking Alpha). I have no business relationship with any company whose stock is mentioned in this article.