Markets generally adopted a slightly more defensive tone on Friday. In the US, utilities and consumer stables managed small gains, but financials, consumer cyclicals and IT fell. Intel (OTCPK:INCT) dropped 2.9%, the steepest retreater in the Dow, as Bank of America said computer-chip supply may overwhelm demand. Dell (NASDAQ:DELL) tumbled 7.2% after profit decreased by more than half, and a larger than expected loss at US home builder DR Horton (NYSE:DHI) hurt their stock. In aggregate, the US market did manage to pare most of the losses, however, after the Labor Department reported a decline in mass layoffs. There was no first tier data. I did note that the ECRI's weekly leading indicator remains elevated, albeit with signs that it might be rolling over.
Gold surged another $13 in Asia Monday morning to a new high and oil is up on Iranian war games. US stocks look primed for a triple digit day with, of course, basic resource stocks and oil producers likely to be at the vanguard of the move with the weaker Dollar / strong commodities bullish risk assets correlation trade, again. We've also just had the Existing Home Sales data which blew expectations out of the water with a 10.1% month on month gain to 6.1 million against expectations of a 2.1% rise to 5.7 million. More BBQ lighter fuel to throw on the bulls fire today.
Hewlett Packard (NYSE:HPQ) (expected EPS $1.13) and Analog Devices ($0.26) report after the bell. Activity may be light, with a holiday in Tokyo and Thanksgiving on Thursday in the US.
Today's Market Moving Stories
The US dollar was generally softer today following comments by the Fed's supposed hawk Bullard over the weekend. He said, "I have advocated to keep the asset purchase program open, but at a very low level, and wait and see what happens, and as information comes in about the economy we can adjust that program while the federal funds rate remains at zero". Bullard will be a voting FOMC member next year and his comments are in line with his dovish views expressed last week, suggesting that the Fed may not hike until 2012. These comments contrast with tighter ABS collateral rules slated for March 2010 by the ECB on Friday, and suggest a test of the peaks in EUR/USD towards 1.5050.
A Bloomberg article notes that increasingly the big Dow components with large foreign earnings will emerge as outperformers as the value of these revenue streams when reported in Greenback terms increases. They cite McDonald's (NYSE:MCD) and Caterpillar (NYSE:CAT) as examples of the winners in the face of continuing Dollar weakness. In brief, UPS (NYSE:UPS) is putting up prices, and AT&T (NYSE:T) may be undervalued opining that fears over their exclusive tie up with Apple (NASDAQ:AAPL), which is due to expire next year, are overdone. They also carry a piece on regional bank BB&T (NYSE:BBT) which claims it may be as much as 30% "undervalued."
Overnight from China, Yu Bin, researcher at the State Council Development Research Center, said that GDP growth will reach 10% in Q4 and will grow even faster in Q1 next year (following growth of 8.9% in Q3).
This morning, data wise, we had the Euro area advance PMI for November which saw manufacturing PMI rise to 51.0 from 50.7 in October, broadly as expected. Services PMI rose to 53.2, the highest in two years and above forecasts. Overall the estimates are consistent with activity expanding at an accelerating pace from October. However, the pace of improvement slowed.
The UK Government might have broken international trade law with its bail-out of the British banking system, it has emerged. Under World Trade Organization (WTO) rules, the Government may have been guilty of financial protectionism when it rescued Royal Bank of Scotland (NYSE:RBS) and Lloyds Banking Group. If challenged and found guilty, the UK could face trade sanctions or having to overhaul the semi-nationalised banking system significantly. The news is a major blow for Gordon Brown, coming only weeks after he was forced to break up RBS and Lloyds to conform with a European Commission ruling.
The UK may face a hung parliament after the next general election with the gap between the two main parties its smallest since December 2008. The poll, conducted by Ipsos MORI, puts the opposition Conservative party ahead on 37%, with the governing Labor party on 31%. If these voting intentions are replicated at the general election, the Conservatives would hold the most seats but fall short of an overall majority. Such an outcome would be a disaster for Sterling given the overarching need for a government with the popular mandate to tackle the deficit.
"Black Friday," the traditional start to the key holiday season shopping in the US (the day after Thanksgiving), may not signal a retail comeback. While the NRF has not issued a Black Friday forecast, it expects 2009 holiday season sales to decline 1%. The ICSC forecast a 1-2% rise. "Retail sales have been, while not stellar, somewhat stabilizing over the past few months and there is every reason to believe that as we go into the holiday season that we are going to see some stability as well."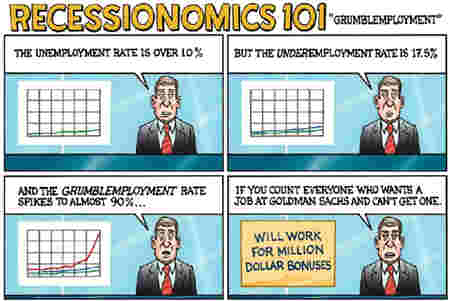 Commodities Corner
After an unexpected increase in Chinese Copper, iron ore and coal imports in September, net commodity imports declined almost across the board in October. The huge rise in Chinese imports has been a central pillar of recovery in base metal prices this year. But a hefty proportion of the imports has almost certainly been stockpiled is likely to provide a headwind for prices in 2010. The unreported material that has accumulated has not simply disappeared. It must therefore either be exported (less likely) or consumed by growing Chinese commodity demand outstripping domestic supply plus imports (more likely). China is currently ramping up domestic production in response to higher prices, so for erosion of these stockpiles to occur will, at the very least, require a further decline in China's imports for a sustained period of time.
A New Way Forward For Companies
Companies should adopt a more cautious approach to business even if it means accepting lower profits, Britain's biggest business group said as it published a poll showing the credit crunch had made firms more risk averse. The Confederation of British Industry (CBI) said the financial crisis had called into question the traditional Anglo-Saxon model of capitalism. In future, businesses were likely to operate in a more collaborative and flexible way, relying less on debt, nurturing relations with suppliers and customers and making greater efforts to operate more ethically, the CBI reckons. "After the shock of the last two years, this report suggests that what we now need is a more balanced, less risky pathway to growth," CBI Director General Richard Lambert said. "One in which the short term returns may be lower, but the long term rewards for management success will be a lot more sustainable and secure."
More than half of UK firms reckon lending conditions will not improve next year and that the credit crunch has made them less willing to take on debt to finance their operations. Half of the 66 firms polled said the recession would result in a lasting decrease in the amount of bank debt they accrued to finance their business. However, a quarter of firms said they were more likely to raise cash by issuing bonds and 44% noted a greater willingness to issue equity.
The Latest On The Battle For Cadbury
Nestle (OTCPK:NSRGY) is weighing options including a possible bid for Cadbury (CBY) that would challenge Kraft Foods' (KFT) offer and a potential move by Hershey (NYSE:HSY). Nestle is reviewing its options with bankers and may decide against a bid, said the people, who asked not to be identified because the talks are private. Hershey and Ferrero said in statements last week that they were also evaluating options. Ferrero, the maker of Nutella, is unlikely to proceed with an offer.
Cadbury would prefer to merge with Hershey rather than Kraft Foods, the company's chairman Roger Carr told the Sunday Telegraph. However, he said both US groups would fail if they cannot finance generous bids. Carr said, "we're focused on the delivery of value to shareholders as a standalone, pure play confectioner… But we will give proper consideration to any compelling offer from a serious source. Clearly, whilst some potential offerors are more aligned with our business model than others, it is the value of the offer rather than the source of the offer that is our priority." So a bidding war between Kraft, Nestle and Hershey is in the offing, meaning of course someone is going to overplay their hand and overpay! Short the "winner."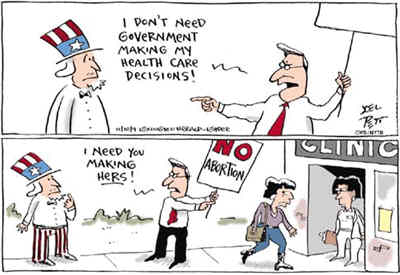 Company News
And Finally… The Last Word – The Might Stef Says It All

Disclosures: None