The S&P 500 is up 20% year to date, but the average stock in the Russell 3,000 (which includes largecaps, midcaps and smallcaps) is up more than 33% year to date. Below is a list of the 50 best performing Russell 3,000 stocks so far in 2013. If you've managed to own any of the names on this list since the start of the year, you're liking what you see when you check out your portfolio at the end of the day.
As shown, Revolution Lighting Technologies (NASDAQ:RVLT) tops the list of winners with a huge year-to-date gain of 572%. SunPower (NASDAQ:SPWR) ranks second with a gain of 458.9%, followed by Tesla Motors (NASDAQ:TSLA) at +441.07%. Inteliquent (NASDAQ:IQNT) and ACADIA Pharma (NASDAQ:ACAD) round out the top five with gains of more than 400%.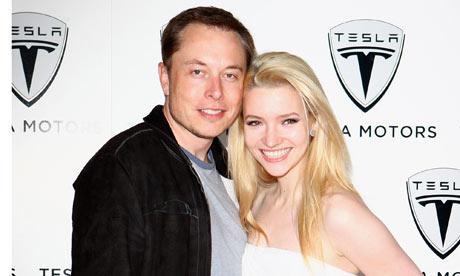 2013 has been the year of Elon Musk. Along with Tesla in third place, Musk's other company, SolarCity (NASDAQ:SCTY), ranks 7th with a YTD gain of 336.6%. It's pretty remarkable to have two of the seven best performing stocks in the US, and even more remarkable given just how big the gains have been.
Some of the more notable names on the list of 2013's big winners include Yelp (NYSE:YELP), Best Buy (NYSE:BBY), Netflix (NASDAQ:NFLX), Zillow (NASDAQ:Z) and Pandora (NYSE:P).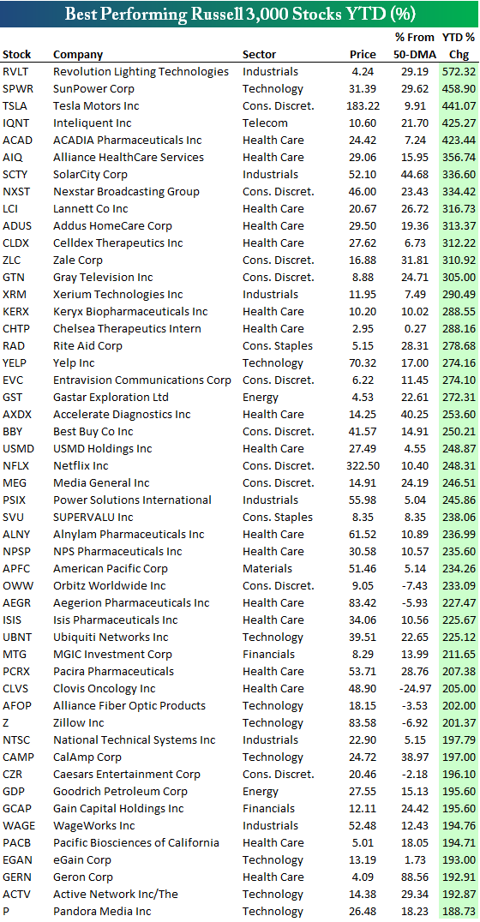 Click to enlarge