Google (NASDAQ:GOOG) has taken over the smart phone world with its Android software, now used by almost 80% of the world's smart phones.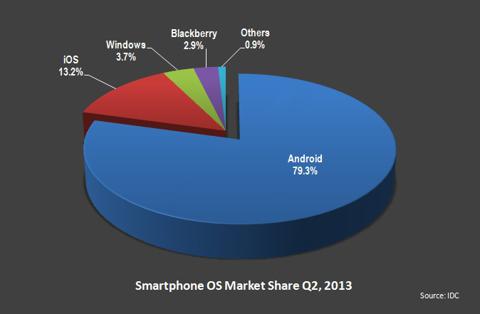 Samsung has been the big player in the Android arena, with a massive 60% share of Android OS based handsets.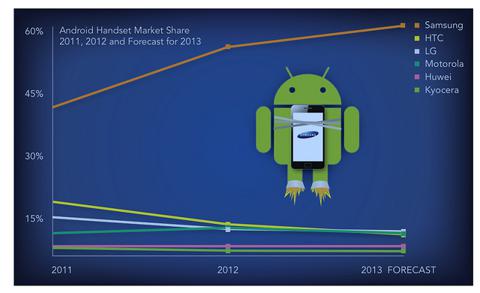 Google's Motorola handsets have not been as successful holding only an 8% share of market. Google's success with Android has obviously been dragged along by Samsung's success.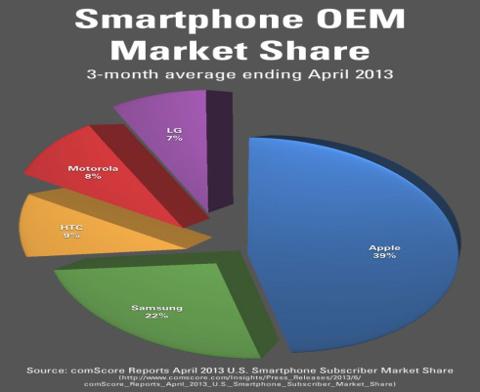 Samsung may be having second thoughts about Android. Andre Mouton published a Wall Street Journal article today suggesting that Samsung's development of its Tizen operating system is more than an experiment.
Mouton states:
"Samsung has partnered with Intel (NASDAQ:INTC) to develop Tizen, an open-source alternative to Android that, with a little help, can run Droid apps. Cross-compatibility is important; one of the largest hurdles for Windows Phone has been a lack of high-quality software."
If Samsung does abandon Google in favour of its own Tizen OS and Tizen in fact runs Droid applications, Google will suffer a painful setback. It is not the first time a smartphone manufacturer has developed an OS than runs Android applications - BlackBerry (NASDAQ:BBRY) with its BB10 OS does just that and runs them quite well. The issue with BlackBerry (not that BlackBerry is short of issues) is that the applications cannot simply be run without first "side loading" them using BlackBerry installer. It is not a complicated process to "side load" an application but we live in a world where Apple (NASDAQ:AAPL) has made it so easy to use a smart device that the rank and file consumer can't be bothered. We have come a long way from DOS and Windows 3.1 when the installation of new application required more than a download and a mouse click.
Unlike BlackBerry, Samsung has the scale and resources to do pretty well whatever it needs to in the software area, and I am confident if they decide to develop Tizen and make it compatible with Android applications they will be able to do so technically. If there is a challenge, it will be a legal one drive by Google's control over Google play. However, the application developers have a voice in that potential dispute and Google cannot control their decisions to make their applications run on Tizen without going through Google.
The smart device world is fiercely competitive. The leaders often ignore the threats from new ideas and new entrants. Palm ignored BlackBerry. Hewlett Packard and BlackBerry underestimated Apple. Apple in my view underestimated Google and Google may be underestimating Samsung.
I don't know how this will play out but it will be fun to watch. Intel's involvement in Tizen is interesting as well. It suggests that the Samsung devices of the future may have their own OS and run on Intel processors. That may be a problem for more than Google. Microsoft (NASDAQ:MSFT) and ARM Holdings (NASDAQ:ARMH) should keep an eye on this trend as well. A shift by Samsung to its Tizen OS and Intel chips could have a material impact on both of their plans.
I am long INTC and MSFT, and short calls on AAPL.
Disclosure: I am long MSFT, INTC. I wrote this article myself, and it expresses my own opinions. I am not receiving compensation for it (other than from Seeking Alpha). I have no business relationship with any company whose stock is mentioned in this article.
Additional disclosure: I am long Microsoft and Intel through call options and short Apple call options