Here's the point: the alternative energy industry is still only a multi-million-industry. But thanks to the smart grid, renewable portfolio standards, a global climate treaty and more, alternative energy is going to become a multi-trillion-dollar industry. For every
First
Solar
(NASDAQ:
FSLR
), there are a dozen small, still-unknown firms that have the potential to hit it big.
So far we've looked at six of them: Ocean Power Technologies (NASDAQ:OPTT); WaterFurnace Renewable Energy (OTC:WFIFF); Energy Recovery (NASDAQ:ERII); Itron (NASDAQ:ITRI); EnerNOC (NASDAQ:ENOC), and MYR Group (NASDAQ:MYRG). (For more see Thinking of Ocean Power, Waterfurnace and Energy Recovery as Possible Takeover Candidates and Thinking of Itron, EnerNOC and MYR Group as Possible Takeover Candidates.)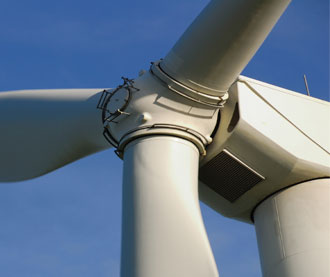 Here are three more: Juhl Wind (OTCPK:JUHL); Lime Energy (NASDAQ:LIME), and Comverge (NASDAQ:COMV).
While this is all speculation on my part, the fact is that each of these three looks like it could become a takeover candidate because it would be a nice fit for one of the corporate giants that are expected to dominate the alternative energy business in the coming carbon-constrained world – outfits such as General Electric (NYSE:GE) and Siemens (SI).
Take Juhl Wind. This company turns local property owners into equity owners into what the company calls "community" wind power projects. The company is rapidly growing a portfolio of wind projects that aren't dependent on tie-ins to big transmission lines. That's a big plus, what with so many other companies' wind projects on hold waiting for new transmission lines to be sited and/or built – a seemingly endless process.
Lime Energy is a nuts-and-bolts energy-efficiency firm whose specialty is retrofitting existing buildings in order to save their owners money. While the company has suffered in the current recession, with the White House now floating the idea of "cash for caulkers," Lime's expertise could soon be in great demand.
Comverge's expertise already is in demand. As with EnerNOC, Comverge is a leader in demand response technologies designed to save energey while saving customers money. Demand response is considered by many to be the "smart" grid's first killer app.
Disclosure: no positions