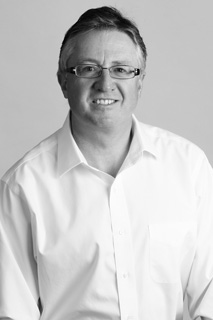 Q: Mr. Ross, given the widespread pessimism regarding natural gas and the glut in inventory, what are your thoughts going forward for this commodity?

A: Investors should remember that natural gas is a commodity and the best cure for low prices is low prices. The natural gas sector is currently experiencing cap-ex cutbacks, production shut-ins and even the service stocks are suffering. Natural gas has a shorter reserve life than oil and the supply/demand scenario can change very quickly. Right now, there is a great amount of pessimism that has already been discounted into the price and in my opinion, it makes economic sense for natural gas prices to be in the $6-9/mcf range. With regards to M&A activity in the natural gas sector, if prices continue to remain at current levels for the next year or so, natural gas producers will be forced to engage in some deal making at the corporate level.

Q: With crude oil hovering at approximately $80/barrel, do you think these price levels are sustainable for the next 1-2 years, especially in light of the IEA saying that they only expect a marginal increases of 1.5% per annum in oil demand between 2007 and 2030 in their most recent world energy outlook, why or why not?

A: I have a tough time agreeing with the International Energy Agency's long term forecast for global oil demand (which concludes that Global oil demand is expected to advance 1 percent a year to 105 million barrels a day by 2030 from 85 million barrels a day in 2008). We are not discovering any massive new oil fields and the ones being discovered in offshore Brazil will take a very long time to come on-stream as currently there is no technology that is able to accomplish this feat. If I was a trader, I would probably be selling oil right now as oil is probably overvalued here (the world is awash in oil at these prices); however, I expect the price of oil to be higher this time next year With regards to what might happen to oil prices if governments around the world were to withdraw their stimulus packages by this time next year, I don't believe that the stimulus packages are having much impact on oil prices, perhaps later when people feel more comfortable and start spending again you might see a lift in demand.. The big demand driver is Chinese activity.

Q: Lastly, can you please highlight 1 stock/theme that you think offers the best value moving forward and your reasons for liking it?

A: In terms of themes, in the energy space, I have been keeping an eye on the Marcellus shale plays for close to three years. The Marcellus is prolific because it has 199 TCF of remaining recoverable reserves, covers 5,000,000 acres, has 62,000 locations, and is close to market (US NE).

Another theme playing out right now is that the world hates the oil sands. However, the world needs the oil sands. If someone were to throw a monkey wrench into this equation and some new technology were to be discovered that makes the extraction of oil sands less intrusive, this could change the perception of the sector which in turn could be a boon for companies involved in the oil sands. I am not aware of anyone who is specifically working on technology for cleaner oil sands extraction process but given the prize there have to be lots.

Thank you Mr. Ross!
Bio: Allan graduated from the University of Western Ontario with an MBA in 1979 and obtained his CMA designation in 1981. After moving to Calgary , Allan spent two years with Gulf in their economics and planning department before joining Burns Fry in the Corporate Finance group. After two years in this capacity, Allan moved to retail sales with Burns Fry in 1985 and then moved to Peters & Co. Limited a year later where he spent twelve years working in institutional sales, covering Toronto and Asia. Allan is one of the founding partners of the Ross Smith Energy Group.