This is a continuation of the series valuing each of the 200 Forbes Best Small Companies: Part 1 | Part 2 | Part 3
In this list, I'll list up the valuation results of companies 51-70. Keep in mind that my valuations are only as correct as my assumptions and knowledge of the company and industry. Since this is a quick rundown of each company, I'm definitely going to be wrong on many of these companies. As long as my accuracy is above 50% and I apply a big margin of safety, in my final analysis, I should be able to own good companies and make money.
DXP Enterprises (NASDAQ:DXPE)

Sells maintenance, repair and operating products to industrial customers.
Positive and increasing FCF since 2001. CROIC is also above average 17%. Although FCF has been increasing every year, long term debt has increased dramatically as well.
One thing that caught my eye is that the company has a habit of increasing accounts receivables and inventory while if there were reductions, the percentage amounts were very small.
I'm not sure whether it is just DXPE or industry specific, but COGS is very high and although gross margins at consistent around the 28% mark, net margins are quite thin at 3.5%. This is why I can see that DXPE has trouble converting sales into FCF.
Price as of writing: $11.96
DCF: $19.92
Graham Formula: $19.23
EPV: $13.89
Portfolio Recover Associates (NASDAQ:PRAA)

PRAA still looks to be a good company. I figured the company would be worth around $47-$60 last year so it seems to have reached its intrinsic value.
The business collects payment from delinquent consumers..
After looking at ASFI, I've realized what a profitable niche industry this is if done correctly. It's profitable because these types of companies buy bad receivables from many companies at a discount to its true value.
PRAA could buy a list of accounts where consumers are not meeting payments on their Visa card, at a price significantly cheaper than the real value, e.g. if PRAA buys a portfolio from visa for $1m where the original value of the receivables is $2m. So even if they can't get the full 100% from consumers, if the company can collect about 80%, they are still making profit because the business buys 50c dollars.
Price as of writing: $47.09
DCF: $47.45
Graham Formula: $65.94
EPV: $25.62
j2 Global Communications (NASDAQ:JCOM)

I'm currently debating with myself whether JCOM will make a good investment.
The company offers messaging services such as fax, voicemail, email and call handling services.
FCF has been increasing since 2002 and even in 2008 and 2009, seems like revenue is at an all time high. Even in the previous dot com recession, JCOM was able to continually increase their profit.
Gross margins are above 80% and net margin just around 30%. That's quite impressive. It indicates the company can increase prices .
No matter what the economy, businesses and people will still need to use email or fax something. With the internet it has become even easier now that you can fax documents through the internet.
Fundamental numbers are just mouth watering.
Price as of writing: $20.87
DCF: $33.85
Graham Formula: $28.12
EPV: $22.52
Pre-Paid Legal Services (NYSE:PPD)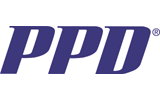 I won't explain what PPD does as you can read a good PPD analysis but a reader that posted his thesis on my value investing forum.
Recently PPD received a complaint from the FTC which caused the price drop 20% to $30. At current prices, it doesn't offer much margin of safety but at $30, it should have been a no brainer.
The only concern I have is the result of the complaint. Prices could fall again from $39 to $30. $30 should protect a lot of the downside.
Price as of writing: $39.38
DCF: $46.44
Graham Formula: $51.12
EPV: $54.83
View all of the first 75 companies in the following spreadsheet
Forbes200 Small Companies 4
Disclosure: Author has no positions in any stocks mentioned.