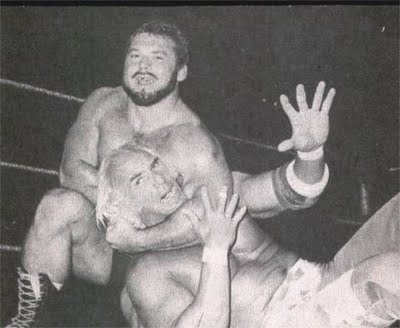 The Market Vectors Poland ETF (NYSEARCA:
PLND
) is up and running. I mentioned this in that very high quality video I posted, not realizing it would be out so soon.
As I thought, it is heavy in bank stocks, about 40% of the fund. Every country has a big bank or in Poland's case several big banks. Most countries also have a big oil company (even if it is more of a refiner and marketer than anything else) and a big phone company so you often see those types of stocks dominate these smaller country funds.
Van Eck has
posted a report
making the case for Poland as an investment destination. It has its attributes, of course, like avoiding recession, a young population, healthy FDI flows and the fact that it does not rely on exports to the US. The country also has drawbacks, which you can read about in the report. One thing about the report, though, that stuck out, is the part that compares to Poland to other countries in Central and Eastern Europe; it seems like most of the other countries studied are very unhealthy. There are a couple of other countries that I believe are doing well, like Slovakia.
The index underlying the fund yields 4.16%, so less the fee and the fund should yield in the mid-threes.
A reader left a comment on the video saying that he did not see the need for a fund for Egypt or Poland. He mentioned his preference for broad based emerging exposure and that he would like to see small cap ETFs. Well, there are already a couple of small cap EM funds out there.
A lot of folks might say something similar, including passive indexers and many RIAs catering to retail investors. Fair enough for anyone who thinks so, but I will try to make the case for country selection by way of brief example. During the global bull market that started in 2003, going through to the 2007 peak, the iShares Emerging Markets ETF (NYSEARCA:
EEM
) went up about 400%. The iShares South Korea ETF (NYSEARCA:
EWY
), a heavy component in EEM during that run, was up closer to 300% and the iShares Brazil ETF (NYSEARCA:
EWZ
) was up about 1000%.
It did not take a whole lot of mental heavy lifting to realize that global demand for resources might be heating up and that prices for all things related to consumer gadgets were dropping, so instead of buying EEM which was heavy in South Korea (and Brazil for that matter), Brazil could be a way to benefit more directly from a pretty big trend.
I've mentioned this example once or twice before over the years. Another example for country selection I've made many times has been Norway and Australia instead of EFA for very similar reasons. Obviously not every huge trend will work as hoped for, which is why I write about small weightings in these things, but spotting the really big catalysts is not rocket science.
One point embedded in this conversation is
avoiding
certain countries. Avoiding the right things can be as important buying the right things and broad based products simply do not allow for this. Decide for yourself.
The picture features a professional wrestler from way back named Ivan Putski whose rallying cry was "Polish Power." Looking for a suitable image was a great reminder of why I never got into watching professional wrestling.
Last, I hope everyone has a good Thanksgiving.