A surge of lending by Chinese banks at the start of 2009 is coming back to haunt them. Loose Chinese lending practices, which helped fuel an unprecedented rise in asset prices on the mainland this year, is beginning to hamper the banks' capital adequacy ratios.
China's five largest financial firms are suffering an erosion of capital after lending out an estimated $1.3 trillion this year. That represents a rise of over 40 percent for many of the banks' loan portfolios, including Bank of China (OTCPK:BACHF), and around three times the amount of this year's government stimulus.
The banks were recently asked by China's financial regulator to assess potential capital deficits in 2010, and concluded that they would need to raise more money to protect themselves in the event of another potential downturn in the economy.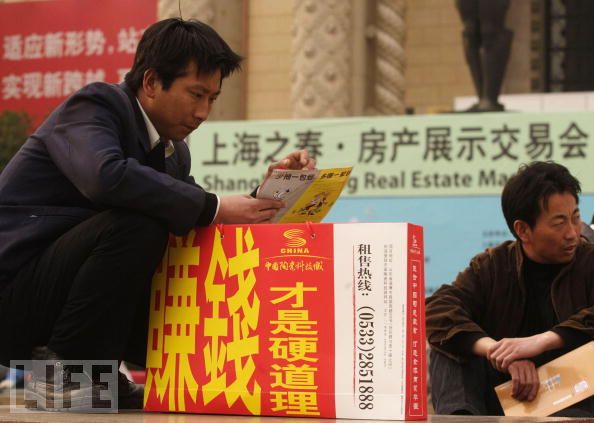 "Although the potential capital raising may not be imminent and will likely be a managed process, we believe this could be a sector overhang," Goldman Sachs (NYSE:GS) analysts led by Ning Ma wrote in a note today, according to Bloomberg.
Gordon Chang writes at Forbes.com this week that the scenario of banks in China pursuing aggressive lending and capital raising strategies is ultimately a complicated mess of public policy within private-company corporate structures:
How long can China keep rolling over the bad debt? There's some good news and some bad news. The bad news is that, despite all the claims from Beijing and foreign analysts, China's banks were never really reformed. They are, after all these years, still acting as disbursing offices of the central government. They lend when they are told to lend, and they pull back when they are told to pull back.

The good news is, because of the bad news, Beijing can keep this game up for as long as it has the cash to inject into the banks. But the ability of the central government to keep its banks afloat is not the end of the story. Sick financial intermediaries will always hold an economy back.
As any U.S. banker will testify, a strategy of continued lending, capital raising and loose monetary policy to support the system only works effectively when there is a continued demand scenario. For China, a loose monetary policy which drives up asset price inflation, and hence drives down demand, could be the catalyst that causes many domestic banks to fall into losses any day now.