The Financial Stability Board, a supervisory committee set up to oversee risks in the global financial system, has drawn up a list of 30 institutions which pose potential systematic risk, according to a report in the London Financial Times.
The companies that make the list will be asked to write "living wills." These will detail plans for an orderly wind-down in the event that another financial crisis makes them unable to stay operational.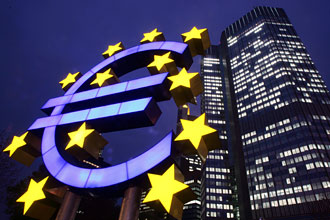 Among the firms that make the list, which has not been made public, are six insurance companies: Axa (AXA), Aegon (NYSE:AEG), Allianz (OTCQX:AZSEY), Aviva (NYSE:AV), Zurich and Swiss Re (OTC:SWCEY). That comes as no surprise: after all, it was the misdoings of American International Group (NYSE:AIG) that mostly rocked the boat last time round.
What is eye-opening however is the disproportionate global imbalance of the list. The only Asian banks on the list are the big four Japanese megabanks, while there are not as many American banks as you might expect either: just 5. On the other hand, European banks account for a total of 9 banks; if you include British banks as well, then the number rises to 13. Given that all the insurers bar one on the list are European too, that means that a whopping 63 percent of firms on the FSB's problem list are located in the Eurozone.
That's a worrying trend, and it also backs up pretty well the massive speculation on credit default swaps in the region recently, which I wrote about last week (see story here). Added to that, British and European financial firms are much, much more exposed to Arab investments — which have taken a tumble lately in the wake of the Dubai World Ports default — than their American counterparties.
In the aftermath of the subprime crisis, Europe didn't experience anything like the sizeable wave of bankruptcies that was felt stateside. As the global economy recovers, this will be a region worth watching, because all that might just be about to change.