On Monday, the Dubai crisis lost its grip on global markets. Risk aversion cooled down, allowing US equities to close in positive territory as financials led a late advance on hopes that possible fallout for US banks will be contained. Earlier, the market was trading cautiously on news of Iran's ongoing nuclear ambitions and their seizing of a UK yacht, while a better than expected Chicago PMI was countered by mixed holiday-shopping results which sparked concerns about consumer spending. Outperforming sectors were Reits +4.4%, Banks +3.6% and Airlines +3.4 while Hospitals (1.9%), Tobaccos (1.6%) and Retail (1.4%) underperformed. How long before we hear talk of a Santa Claus rally?
Today's Market Moving Stories
China's PMI stayed put at 55.2 in November, thus holding at an 18-month high. It is evident that the manufacturing sector continues to expand solidly. China is unquestionably leading the recovery, and its early bounce back has been providing a supportive framework to other countries to follow suit.
China has plenty of room to promote cars sales further in 2010, Chang Xiaocun, a senior Ministry of Commerce official said. "Trading in old vehicles for new ones will be a long-term strategic task that will not only help expand consumption but will also help conserve energy and create new jobs". The existing array of incentives has helped power explosive growth in car sales this year. Passenger car sales in October surged 75.8% from a year earlier to 946,400.
Under pressure from the new(ish) government the Bank of Japan (BoJ) has effectively eased monetary policy after calling an unscheduled meeting. Although it left its overnight call rate unchanged at 0.10% (as expected and by a unanimous decision), it has introduced a brand new 10 trillion yen fixed rate 3-month repo facility. The BoJ warned that international financial developments and fx market instability could pose risks to the economy. It said it needed to take care that these unstable effects did not worsen the economic outlook. The BoJ said it expected the pace of economic improvement to remain moderate until the middle of the fiscal year 2010/11.
German unemployment fell by 7,000 people (in seasonally adjusted terms) in November, to 3.42 million. This is the fifth straight monthly decline, leaving total unemployment at an eight-month low and the unemployment rate at 8.1%. This is a result of improving overall economic climate such as is reflected in the surveys of hiring intentions. Indeed, this might be just kicking the ball to move unemployment into the future (once the two years subsidies expire) and the ugly monster of unemployment comes back to hunt us at some point down the road more full of energy than Michael J. Fox in the "Back to the Future" saga; but, for the time being, it is indeed working wonders for the German labor market.
The ever excitable UK media has taken to spinning and weaving a host of what-if, maybe disaster stories. The Telegraph's resident harbinger of doom, Ambrose Evans Pritchard, picks up on a warning from Morgan Stanley on the UK's precarious fiscal and political position. The crux of the story is that the UK's fiscal position is pretty dire and that, as there's a possibility of a hung parliament, the government might struggle to get Gilts away. In fact it could lead to some capital flight. Beware the uber-pessimists in the newspaper industry – the Telegraph isn't the only paper picking this story up and pushing it.
More interesting for now is another what-if story, but this one has some solid backing. The latest UK political poll (conduced by ComRs for the Indo) suggests a hung parliament is likely. It puts the Conservatives on 37%, Labour on 27% and the Lib Dems on 20%. Translate that into seats and the swing to the Tories isn't sufficient to give them an overall majority (it leaves them six seats short on the maths of the first past the post).
The UK manufacturing PMI surprised to the downside with a headline figure of 51.8 compared to consensus of 54.0. October was revised down slightly to 53.4. As we have seen with the PMIs from across Europe, the fall was driven by a decline in new orders to 53 after a large spike in October (58). Of course the number remains above 50 so new orders are still increasing, but at a slower pace.
The Nationwide survey shows UK house prices rose 0.5% MoM in November (the same as October). House prices rose 2.8% in the three months to November, lower than the 3.5% for the three months to October. It said prices are now rising at a more moderate pace than that seen in the mid-summer. It said the outlook is now greatly dependent on labor market conditions.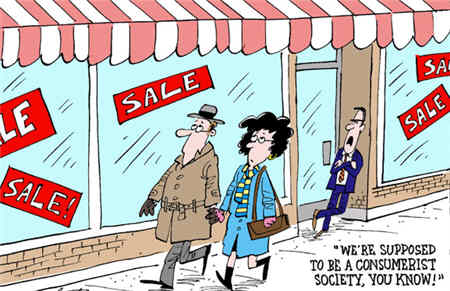 Goodhart Says Stop QE
Charles Goodhart, writing in the FT, warns that it is time to stop Quantitative Easing (QE) as it does not work, or at least not the way it was intended to. The reason, he writes, is partly "because the money multiplier has been defunct. QE has operated primarily via a restoration of prices, confidence and capital gains in financial markets rather than impinging directly on the access to credit and expenditure decisions of small and medium enterprises and households, where the real problems remain. If the authorities go on blowing up financial markets too much, at some point yet another bubble will develop. The last time the financial bubble burst, the taxpayers got soaked. There will not be a next time for this support mechanism, since the taxpayer neither can, nor will, repeat it."
December Seasonality Talking Points
According to S&P, in the likely absence of a 12.1% return, this December this will be the first ever negative total return decade for the S&P 500.
December is historically the second best month for global equities: average return of MSCI All Country World Index (NASDAQ:ACWI) in December = 2.3%, second only to April.
Best December performers by region: EMEA (5.2%), Latin America (5.1%), Eurozone (4.9%) and EM Asia (3.9%).
Best December returns by country: Brazil (9.0%), Russia (6.9%), India (5.8%).
Worst December returns by country: Korea (1.1%), Japan (1.7%), US (1.9%).
Highest December returns by sector: Utilities (3.4%), Telecom (3.1%).
Lowest December returns by sector: Tech (0.7%), Healthcare (1.4%).
After Dubai
The immediate fallout from the Dubai crisis appears to be contained, yet investors and policymakers will be left wondering about the long-term lessons of this episode. The government owns Dubai World but this does not mean that it guarantees its debt. "The times of implicit support are clearly over," says Moody's vice president Lotter. Many credit strategists see the events of the past few days as being effectively a local issue. But even contained crises like this one will remind investors of the dangers of generically embracing compression trades. Differentiation will be a key word after the broad credit rally of 2009.
There is a limit to how much governments can do to keep the economy afloat, and that goes for developed countries, too. The Dubai crisis is yet another accident with its roots in excess leverage. Western governments have borrowed heavily over the past year to support the economy, while the private sector has started a slow deleveraging. Though public finance conditions vary greatly from one country to the next, many large governments don't have much ammunition left to deal with another accident.
Meanwhile, banks continue to face a challenging environment. Greenlee, associate director of the Federal Reserve Board's division of bank supervision and regulation, says that "two years into a substantial economic downturn, loan quality continues to deteriorate across many asset classes and, as noted earlier, has declined further as weakness in housing markets affects the performance of residential mortgages and construction loans. Higher loan losses are depleting loan loss reserves at many banking organizations, necessitating large new provisions. Fed bank examiners are reporting a sharp deterioration in the credit performance of commercial real estate loans in bank portfolios and on loans standing behind commercial mortgage-backed securities." The tough outlook for banks will make it far harder for them to ease credit standards.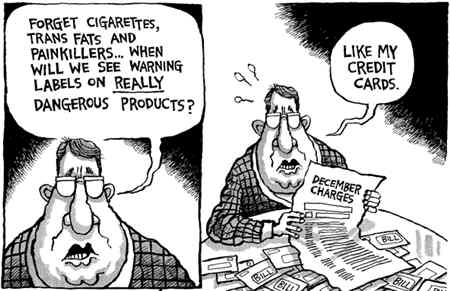 Company News
Banking and basic resources stocks are rebounding today post the Dubai sandstorm. Belgium's KBC is the star performer, up 7% on the back of a Morgan Stanley upgrade to overweight citing "a credible restructuring plan and compelling value" while HSBC (HBC) has bounced 3%. The usual suspects (Rio Tinto (RTP), Xstrata (OTC:XSRAF) and BHP Billiton (NYSE:BHP)) are 3% ahead as Copper rallies for the third day on the LME. Should help the likes of Alcoa (NYSE:AA) and Barrick Gold (NYSE:ABX).
AIB (AIB) is not going to pay on its 6.271% on 14/12 as a prelude to state-aid restructuring discussions with the EC. However, this represents a major problem for the Irish government. The AIB are asking the EC if they'd be really, really, really nice and let them off so that the government isn't forced to take a majority stake. This would be done by letting AIB retroactively pay the coupon on the 4.781%, thereby releasing the dividend stopper embedded in that bond and allow payment of all other hybrid coupons. I'd be surprised if the EC allows this, but then I suppose one should never bet against an unelected panjandrum's trickery.
The UK pub operator Greene King (up 6% today) has reported 4.6% growth in like for like sales growth in the six months to mid October. Since then the company cites "strong trading across our business." These are encouraging comments in the UK pub market which becomes materially more important for C&C after its acquisition of Gaymers and Tennants.
It was confirmed last night that the Alstom/Schneider consortium has won the battle for Areva's (OTCPK:ARVCF) Transmission & Distribution business and that the two parties will now enter exclusive negotiations. The deal is by no means signed, sealed and delivered, but the chances of the transaction being derailed from here on look slim. The decision to favour a French bidder has proved to be controversial given that Toshiba's bid, for example, is thought have been up to €400m higher than that of the consortium.
GE (NYSE:GE) has agreed to pay Vivendi (OTCPK:VIVEF) $5.8 billion (€3.9 billion) for their 20% stake in NBC Universal. The proceeds are essentially in line with expectations and will help offset Vivendi's recent M&A expenditure – a possible €2.8 billion for GVT and €744 million for a 10% stake in Canal Plus. With further minority buy-outs in Canal Plus likely next year, Vivendi will quickly absorb any excess. Vivendi is up 3% today.
International Power (IPR) has announced that, due to its current strong liquidity position, it will repay £469 million of debt secured on five US power plants. This action will also enable the company to accelerate tax losses in the US business. IPR does plan to refinance these assets in future, although this action reflects the IPR's currently strong financial position, while making the assets unencumbered by debt could facilitate a future sale.
The news that oral MS drug candidate cladribine has hit a regulatory roadblock is positive for Elan's (NYSE:ELN) drug Tysabri. At the very least, the US launch of the product will be delayed for a number of months but if further studies are required, the delay could be longer. The developer, Merck KGaA, was aiming to launch the product in the US by mid-2010.
And Finally… Top Nine Worst Black Friday Shopping Experiences

Disclosures: None