US markets moved sharply higher Tuesday, taking a strong lead from Asian, UK and European markets which moved higher as fears over Dubai subsided and on stronger than expected economic data out of China and India. The gains came despite bearish comments from JP Morgan on the financial sector. JPM trimmed its earnings estimates for some large cap banks and said some banks have been scaling their lending activities and boosting cash to cover lingering credit losses. Outperforming sectors were Semis +2.69%, Retailing +1.81% and Utilities +1.80% while the laggards were Diversified Financials (.11%), Banks +.01%, Consumer Services +.28%.
Another solid performance across the Asian region overnight as the Dollar Index tested its lows. Chinese properties get a shot in the arm following reports that the regulators are looking to lift mortgage restrictions in 2010 and banks will be very aggressive in this sector as they try to complete their new loan target early. This is the first piece of positive chat on property loan policy for some time and flies in the face of the investment property tax story that did the rounds last week. There was also a story that the Chinese banks could look to issue a scrip rather than cash dividend to the major shareholder Huijin as a way to bolster their Tier 1 without coming to the market.
With the aftershocks of the Dubai-crisis more or less out of the way, the market reminded itself what it was busy with before and revived the idea of a year-end rally which still looks to be the most appealing thing in terms of market behavior. So we're now right back to pre-Dubai levels. It's been treated as if a camel sneezed in the desert and no one heard. It all makes you think: what's the point of warning shots if we don't pay heed? We had a warning shot from HSBC (HBC) in Feb. 2007 when it said that its subprime book stank like an overripe camembert, yet we ignored it. The mirage that is Dubai may not be of the same magnitude, but disregarding it seems a trifle capricious.
The US morning has seen a worse than expected ADP Employment report showing that -169k private sector jobs were lost last month (against an expected read of -150k) which has knocked stock markets back to flat. The key official Non-Farm Payroll report is due Friday with the market looking for a number around -125k. In a separate release today, data compiled by the placement agency Challenger, Gray & Christmas revealed that job cuts announcements in November were down 72% yoy, from 181,671 to 50,349, the lowest level since December 2007.
Tonight at 19:00 we get the anecdotal Fed's 12 districts Beige Book. US airline stocks may see some buying today after Morgan Stanley upgraded their house view on the sector to "attractive" from "in line" while Credit Suisse advised buying homebuilder KB Home.
Morgan Stanley Vice-Chairman Rob Kindler's License Plate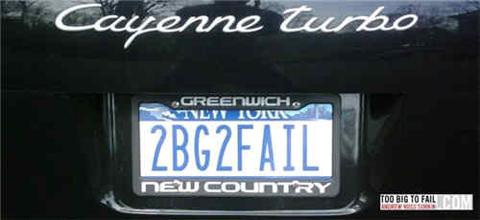 Today's Markey Moving Stories
In the US, the latest auto and housing reports can be construed positively. Whilst the count is yet to be finalized, it is looking as those auto sales in November have come in around market expectations at 10.5 million or thereabouts, in line with where they were in October. So despite the pull-forward of sales associated with the earlier cash for clunkers scheme, sales appear to be tracking about 1 million units above where they were in the first half of the year. Second, pending home sales again surprised on the high side with a further 3.7% MoM gain in October leaving the index up 29% YoY and pointing toward further strong gains in realised home sales over coming months. With that will come lower inventories and stability in prices. Of course, many will continue to wonder how the market will look should the $8000 tax credit finally expire in April. And to further counter the optimism in housing, I am bound to point out the further decline in non-residential construction reported in October which entirely cancelled out the 4.2% MoM lift in homebuilding.
Gold surged to an all-time high above $1,200 an ounce, hitting a record for a second straight day. Gold was supported by weakness in the US dollar, which was again on the defensive while the euro and high-yielding currencies extended gains as investor risk appetite showed little sign of waning as it usually does heading into the year end. Copper touched its highest level in 15 months.
Today's FT writes that fears are growing about an overheated debt market as controversial deals (like "cov-lite" loans) are making a comeback.
The NY Times quotes Paul Krugman as becoming concerned over a double-dip in the US economy as the impact of Stimulus spending wanes into next year.
Bloomberg notes that Bernanke has the support for a second term from the majority of Senate Banking Committee members.
The UK Sun reports that the Falklands may lie on top of as much as 60 billion barrels of Oil – a field that may be 12X the size of the UK's Forties field in the North Sea.
The Standard & Poor's 500 Index may climb to 1,250 by the end of next year as earnings continue to beat forecasts, UBS strategists said. "Large-cap, dividend paying, globally oriented stocks offer good risk/reward."
Munchau On A V-Shaped Recovery
In his column in FT Deutschland, Wolfgang Munchau writes that a V-shaped recovery is very unlikely to occur in Germany for two reasons. The first is the real effective exchange rate that has been appreciating at an extreme pace, a trend that gets worse as the US dollar weakens. The second is the continued under-capitalisation of German banks, which puts the country into a position of a permanent credit crunch. The optimal policy response in such a situation is a grand bank recapitalization scheme – based on bank closures, nationalisation, forced mergers – and a much more aggressive exchange rate policy, especially in respect of countries like China that have recently devalued against the euro.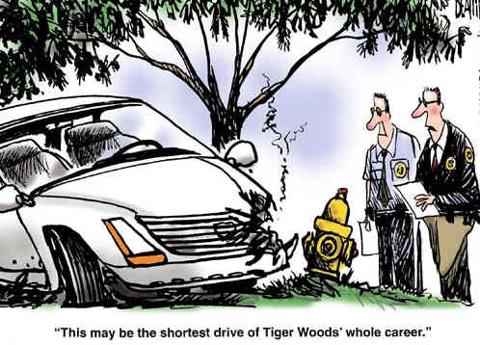 Bloxham's Have Just Issued Their 2010 Equity Outlook
Equity strategy: They identify five factors that are required to sustain equity and economic advances in 2010, including; (1) revenue growth from companies worldwide, which they expect to stem from volume growth amid an anaemic inflation environment; (2) evidence that the decline in bank lending which has persisted throughout 2009 has bottomed out; (3) the return of M&A activity, with companies sitting on historically high cash balances; (4) retail cash funds remain at historically high levels and any shift by these into equity markets would augment positive progress and; (5) the $15 trillion uplift in financial assets since the March lows begins translating into a positive consumer reaction (Wall Street to Main Street).
Irish stock market: The Irish stock market has lost 57% of its value in the past two years and it now has a market capitalization akin to that of Tesco (NASDAQ:TESO). The construction and airline sectors now account for over 44% of the ISEQ's value. These sectors account for under 4% of world equity indices.
Irish recommendations: Given their stance on economic recovery and equity market valuations, they recommend a portfolio of Irish stocks that provide; (1) exposure to consumer cyclical companies that will benefit from ongoing positive equity market momentum and; (2) solid dividend income and attractive relative EV/EBITDA valuations. Accordingly, our recommendations are C&C, DCC, ICG, Irish Life and Permanent (OTCPK:ILPMF), Kerry (OTCPK:KRYAY), Origin Enterprises, Ryanair (NASDAQ:RYAAY) and Total Produce.
Broker Stock Upgrades / Downgrades
UBS upped European Pharma shares to Overweight, from Neutral, upped European Tobacco stocks to Neutral, upped European Food Producers to Neutral, cut European Technology Hardware stocks to Underweight, from Overweight; Morgan Stanley upped Pernod Ricard (OTCPK:PDRDF) to Equalweight, from Underweight; upped Remy Martin (OTCPK:REMYF) to Overweight, from Underweight; Goldman Sachs upped Bank of Ireland (NYSE:IRE) to Buy, from Neutral; Goldman Sachs cut Anglo American (OTCPK:AAUKY) to Neutral, from Buy; Jefferies started Pearson (NYSE:PSO) at Buy.
Company News
In uninspiring trade this morning RBS (NYSE:RBS), Lloyds (NYSE:LYG) and Barclays (NYSE:BCS) were weaker after a report from analysts at Credit Suisse said that UK financials were "still not attractive or cheap" saying that further (much needed) capital raising will be very costly.
Barclays will actually be able to record £900 million more than expected of a gain from the sale of BGI to Blackrock, as its 19.9% stake in BGI has been helped by the companies 62% stock price rise this year. Handy. More smoke than an arsonist's convention, more mirrors than Versailles.
AOL was passed over for inclusion in the Standard & Poor's 500 Index, forcing fund managers who track the benchmark index for US stocks to dump shares of the Internet pioneer. The company was picked for the S&P MidCap 400 Index, a measure of companies with a median market value of $2.16 billion. Because S&P 500 funds managing a combined $915 billion cannot own stocks outside the index, they will probably sell 5.3 million more AOL shares than S&P MidCap 400 managers will buy.
Total, Europe's third-largest oil producer, plans to keep investment stable at about $18 billion next year as it seeks to work more closely with Chinese, Russian and Brazilian competitors to raise output. "We have a strategy of partnerships and joint ventures with national oil companies and we are ready to develop them," Yves-Louis Darricarrere, Total's head of exploration and production, said. The French producer is already working with China's biggest energy companies and Russia's OAO Lukoil and OAO Gazprom, and is seeking a role in Brazil.
Tullow Oil (TUWLY.PK) were out with comments yesterday saying that they are "seriously considering" the purchase of Heritage Oil's (OTCPK:HTGLF) assets in Uganda. Its Uganda Manager, Brian Glover said that it may use its pre-emption rights to buy Heritage's oil assets in the country. Tullow may decide within 30 days whether it will thwart Heritage Oil's plan to sell assets in Uganda to Eni. Tullow's 50% stake in both blocks gives them the right to pre-empt. Tullow see Uganda as one of its key countries for future investment and would go through a farm-out for all the assets if the purchase of Heritage Oil's stake was successful.
And Finally… The Amazing Animated Version Of The Tiger Woods Crash

Disclosures: None