According to the report "Mainland China's Semiconductor and Equipment Markets" available from The Information Network, 2012 saw significant growth in the semiconductor market. Going forward, 2013 will be a year of stable growth and full of vitality.
Intel (NASDAQ:INTC), Samsung (OTC:SSNLF), Texas Instruments (NYSE:TI), Toshiba, Hynix (OTC:HXSCF), ST Microelectronics (NYSE:STM), AMD (NYSE:AMD), Freescale Semiconductor (NYSE:FSL), Renesas/NEC and Qualcomm (NASDAQ:QCOM) are the top ten foreign semiconductor manufacturers in China, as shown in Table 1.
TABLE 1
TOP 10 FOREIGN SEMICONDUCTOR MANUFACTURERS IN CHINA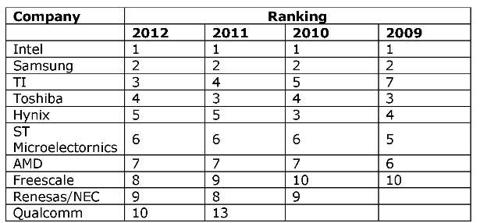 Source: The Information Network
Intel Corp. was the largest chip maker in China in terms of sales in 2012. AMD was sixth on its MPU sales while Texas Instruments Inc. was third due to sales of digital signal processors (DSPs), analog and logic products.
Despite global integrated circuit (IC) market fluctuation, China's chip industry has kept robust growth momentum since the mid-1990s.
From 1994 to 1997, the average growth rate of China's IC production was more than 60 percent. In 1996, China produced less than one percent of the world's ICs. In 1998, China produced 2.22 billion ICs, an increase of more than 32 percent over 1997. In 2001, China's IC production amounted to 6.4 billion chips, over 300 percent more than that of 1998.
In 2012, Mainland China produced 86.1 billion ICs, which accounted for 31.1% of domestic demand, as shown in Figure 1. China's IC consumption for the 2005-2015 period is shown in Figure 2.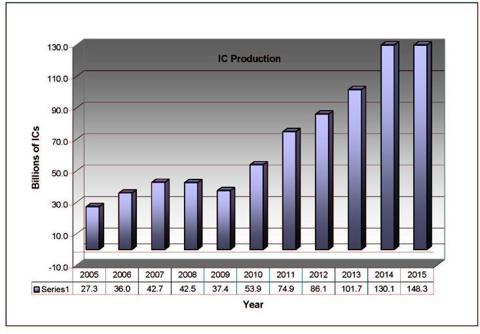 FIGURE 1 - CHINA'S IC PRODUCTION -- 2005-2015
Source: The Information Network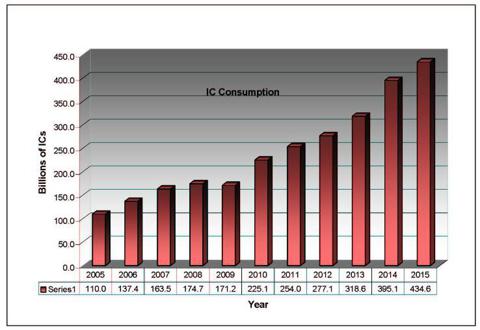 FIGURE 2 - CHINA'S IC CONSUMPTION -- 2005-2015
Source: The Information Network
China's IC industry is expanding rapidly. In 2005, the country produced 27.3 billion chips, which accounted for just 25% of domestic demand. Unit production nearly tripled to 86.1 billion units in 2012, but domestic production grew to meet only 31% of domestic demand, as shown in Figure 3.
Shown in Figure 4 is the amount of chips that will be imported to China to meet demand.
While demand for ICs was $45 billion in 2005, domestically produced ICs only reached $9 billion, a shortfall of $36 billion worth of ICs that need to be imported. The supply/demand gap is shown in Figure 5.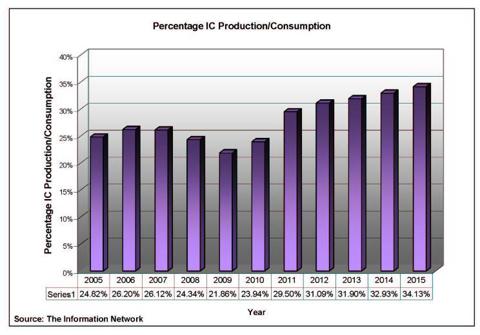 FIGURE 3 - CHINA'S IC PRODUCTION/CONSUMPTION RATIO - 2005-2015
Source: The Information Network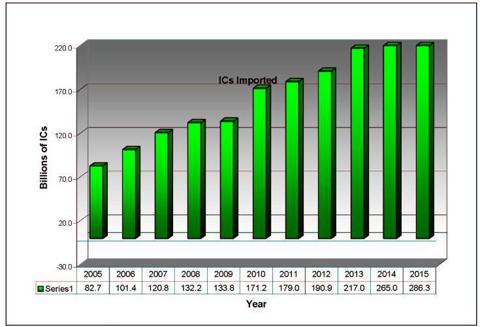 FIGURE 4 - CHINA'S IC IMPORT REQUIREMENTS -- 2005-2015
Source: The Information Network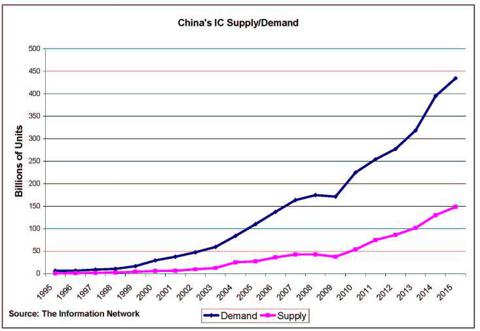 FIGURE 5 - CHINA'S IC SUPPLY/DEMAND -- 1995-2015
Source: The Information Network
Where are these ICs going? China's consumption for automotive, industrial, medical, military and other applications has grown at a faster rate of 22%.
China will lead the way as the chip industry shifts from PC dominance to predominately consumer electronic IC content. Mainly due to China's gigantic population, the consumer market for chips in non-PC products will grow strongly this decade.
China is now the third largest market in the world for semiconductors (after Japan and the U.S.), and boasts the world's highest growth rate.
The trend toward intelligent and fully automated home appliances and other electronics devices is another important factor driving demand for ICs. As washing machines, refrigerators, air conditioners and other home appliances move toward full automation, more intelligent features and friendly people-machine interfaces, which require ICs, are needed. This kind of application innovation is driving the development of the semiconductor industry.
Foundries in China generally fall into four categories:
Investment by overseas Chinese with co-investment from the Chinese local government. Semiconductor Manufacturing International Corp (NYSE:SMI) falls into this category.
Sino-foreign joint-ventures, such as Huahong-NEC. Investments for these foundries mainly come from local banks.
Subsidiaries of Taiwan foundries or direct investments by the Taiwanese foundries.
Chinese domestic investment.
As China relies on imports for 85% or more of current demand for chips, major suppliers are already in the market. Among the top ten suppliers in the market, three are U.S.-based companies, two from Europe, and nine from Asia.
Due to the large above-referenced investment, local production has increased at high annual rates since 2000. However, local products mostly fall into the low to medium-end products, which do not yet pose strong competition against imported products. Of these domestically produced chips, about 50% of local production is exported to meet overseas demand for low-end products. The situation however, is expected to change very rapidly as more and more local design firms improve in technological strength and expertise.
Disclosure: I have no positions in any stocks mentioned, and no plans to initiate any positions within the next 72 hours. I wrote this article myself, and it expresses my own opinions. I am not receiving compensation for it (other than from Seeking Alpha). I have no business relationship with any company whose stock is mentioned in this article.