Well, the market at first glance couldn't find too much to complain about in Friday's US payrolls report. Just 11k job losses – and this after 159k of upward revisions to the prior two months – beat the most optimistic prediction of the 82 forecasters surveyed by Bloomberg, thus restoring an improving trend. And, whilst the breadth of improvement is perhaps not as solid as I would like at this stage, there were plenty of other positives to be taken.
After three months of very large losses, the household survey reported a 227k jobs gain, dropping the unemployment rate back to 10.0%. And a 0.2 hour rise in the average workweek (each 0.1 hour being equivalent to a 350k jobs gain in terms of labor input applied and incomes) means that hours worked rose 0.6% MoM. Most important of all, temporary help rose 52k after an upwardly revised 44k last month (making the fourth consecutive gain). This points to a return to positive payrolls growth before long. Indeed, forecasters are already pencilling in a 50k gain for this month, a forecast that will gain credence if the weekly jobless claims data maintain their recent rate of improvement.
But I think it's worth pointing out that the reaction from a stronger than expected payroll report was pretty minor really. Okay, I admit that the market was biased that way and set up for a stronger surprise, but not on the scale we got. The equity market showed that it had a lot already priced in to only close up marginally. Gold has given up $84 bucks from Thursday peaks, which is some unwind of the safety and weak dollar trade. It also illustrates how large the misbalanced longs were!
The Dollar, too, benefited. My own view is that even though we had a less bad month in November on payrolls that there are plenty more layoffs to come. Many of the jobs were linked to both a huge surge in temporary workers (not a good sign as many of these jobs are seasonal for the Christmas sales and also indicative that the long term unemployed are forced to get any old job just to keep the lights on). The consumer isn't spending, businesses aren't hiring permanent employees, the housing market is still on its backside and banks aren't lending to anyone. This is not the mix that will create a lot of new permanent jobs. So don't be surprised if we see the employment situation erode again in the New Year, and it will probably coincides with the confirmation of a weak Christmas and New Years shopping season.
The European trading session Monday morning has been dominated by dollar strength as equities fail to build on their post payrolls gains. There has been little in the way of news flow during the session though German factory orders were on the softer side of expectations, falling 2.1% MoM with the weakness driven by soft foreign orders. The dollar index is now 2.5% higher from last week's lows. However, that momentum has not been sustained and it seems likely that a large chunk of this move has been driven by position liquidation of dollar shorts from oversold levels. The lesson of the last US recovery in 2002 was that a stronger US economy with no change in Fed policy is dollar-negative given the mix of US capital flows (carry-related dollar selling, net FDI outflows, relatively weak equity inflows).
Stocks on the move today Stateside include credit card companies American Express (NYSE:AXP), Capital One (NYSE:COF) and Discover Financial Services (NYSE:DFS) after a Bank of America upgrade to "neutral" from "underperform." To the upside is PC maker Acer after a report therein as it's working on doubling its profit margins and expanding into emerging markets. Barron's opines that Sprint Nextel (NYSE:S) may rise as much as 50% post their purchase of Virgin Mobile. Barrick Gold (NYSE:ABX) (who has had a stellar run) has been cut to neutral at Credit Suisse amidst general weakness in the mining basic resources sectors today. Other broker moves include Barclay's upping Sunpower Corp to "overweight/neutral," while AMD (NYSE:AMD) was raised to "outperform" at Sanford Bernstein. Eli Lilly (NYSE:LLY) is looking perky after the US FDA approved wider use of their Zyprexa drug, while McDermott International (NYSE:MDR) is soaring after news that it is to spin off its nuclear equipment unit to keep it in the running of US Government contracts. The other sector prospering today is managed health care providers after a Goldman Sachs upgrade of the sector saying that stocks are cheap and the threat from healthcare reform has been overegged. Stocks benefiting are Aetna (NYSE:AET), Nvidia (NASDAQ:NVDA) and Humana (NYSE:HUM).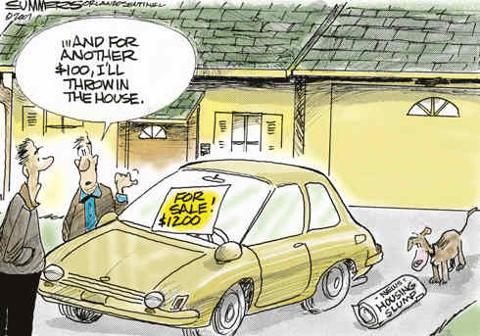 Today's Market Moving Stories
A US Treasury Department official says that the projected long-term cost of the Troubled Asset Relief Program has fallen by $200 billion from the original projection of $341 billion). The official says "that improvement is driven by the fact that Treasury's investments to stabilize the system are delivering higher returns than anticipated and that Treasury does not anticipate having to draw upon the full $700 billion in TARP authority."
The EEF (a leading manufacturing body) forecasts that the UK economy will grow in the final quarter of this year, but will stagnate between January and March before recording modest expansion for the rest of the year, resulting in annual growth of only 0.8%. This compares to the Treasury's forecast of 1.2% growth and the Bank of England's forecast of between 1.4% and 2.2%.
The NIESR think tank says that due to the UK being in such a deep recession, fiscal policy should actually be loosened in the short-run and then tightened as the economy moves out of the recession.
The Times reports that fears are growing that Dubai Holding will be the next state-owned Dubai company to default. The paper quotes an unnamed official "close to the company" as saying that the firm is "a bloody mess."
Vice financial services minister of Japan, Kohei Otsuka, says that "in terms of effective exchange rates, the JPY has risen about 20% since the early part of 2000. We need to ensure there are conditions for fair competition, including foreign exchange rates."
Prime Minister Yukio Hatoyama's Japanese government will decide on an extra stimulus package for the economy today.
The research institute of the Chinese Ministry of Commerce says that "forcing the CNY to appreciate would undoubtedly be unfavourable for the Chinese economy, and likewise do no good for the sustained recovery of the world economy." It adds that "CNY exchange rate policy is appropriate and successful," and adds that "the recovery remains fragile and under these circumstances, appreciation would present major risks for the Chinese economy."
Another six US banks have been closed by US regulators over the weekend, costing the FDIC about $2.6 billion. The largest was AmTrust in Cleveland which is the 4th largest to fold in 2009 with $12 billion in assets.
The UK Government may impose a one-year windfall tax on British banks that would raise several hundred million pounds. Options may include a "super-tax" on big bonus earners, a larger employers' national insurance charge or a direct tax on investment banks. The UK may make an announcement on the tax as soon as December 9.
Online spending by consumers increased to $15.3 billion this holiday season, a gain of 4% from the same period last year, ComScore said. Sales of $886 million on December 1 nearly met this year's record matching Cyber Monday spending of $887 million. The report includes the first 34 days of the holiday shopping season. Good news from eBay (NASDAQ:EBAY) and Amazon (NASDAQ:AMZN)?
The Options Market Suggests There Is Trouble Ahead
From a Bloomberg story today that "forecasts for the fastest US earnings growth in 15 years are failing to convince options traders that the Standard & Poor's 500 Index will extend its biggest rally since the 1930s. S&P 500 options to protect against declines in stocks over the next year cost 22% more than one-month contracts, the highest since 1999, data compiled by London-based Barclays Plc (NYSE:BCS) and Bloomberg show. The gap shows concern that analyst estimates for record earnings by 2011 may prove exaggerated, endangering an advance that pushed the S&P 500 up 63% since March. "It's telling you that there's severe anxiety about the future," said Paul Britton, chief executive officer of Capstone Holdings, which oversees about $1 billion. "People want to protect next year, and there's a sense of urgency." The last time the average gap between one-year insurance and 30-day contracts was higher was five months before the S&P 500 began a 49% plunge in March 2000 during the collapse of the Internet bubble.
There's an 80% chance stocks will plunge next year, John P. Hussman, whose $5.5 billion Hussman Strategic Growth Fund beat 99% of peers in 2008, wrote in a posting on his Web site November 30. Albert Edwards, Societe Generale London-based global strategist, wrote in a December 1 research note that US equities will fall below their March lows as the global economy weakens.
Option prices are rising on speculation the Federal Reserve will lift Interest Rates in 2010 or risk stoking inflation. Fed funds futures show chances the willCentral Bank boost Interest Rates by its June meeting rose to 54% on December 4 from 31% a week ago.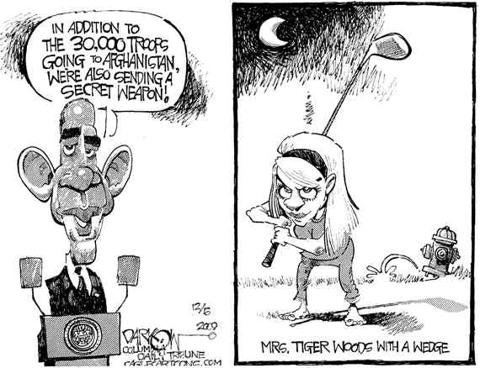 What The Banks Will Be Using Their Profits For
Big European banks are likely to be forced to cut their balance sheets or use a large proportion of their profits to build up capital, according to a new analysis of a proposed regulatory limit on total bank borrowing. UBS (NYSE:UBS) would face the biggest challenge of all the large European investment banks having to devote 82% of its profits until 2011 to building up capital or trimming its balance sheet by nearly a quarter.
Also as the US economy pulls out of a recession and the biggest banks return to profitability, mounting defaults on commercial property may keep regional lenders from repaying bailout funds until at least 2011. Unpaid loans on malls, hotels, apartments and home developments stood at a 16-year high of 3.4% in the third quarter and may reach 5.3% in two years. That's a bigger threat to regional banks, which are almost four times more concentrated in commercial property loans than the nation's biggest lenders. The concentration makes regulators less likely to let regional lenders like Synovus Financial (NYSE:SNV) and Zions Bancorporation (NASDAQ:ZION) leave the Troubled Asset Relief Program. Smaller banks would remain stuck in TARP, while bigger lenders, including Bank of America, repay the government and free themselves to set their own policies on executive pay.
Company News
Morgan Stanley cut Siemens (SI) to Equal Weight, from Overweight; Deutsche Bank upped Randstad to Buy, from Hold; ING upped Nutreco to Buy, from Hold.
Kuwait Investment Authority (KIA) has sold its $3 billion stake in Citi (NYSE:C) for a 37% return. That shouldn't come as much of a surprise as KIA has been quietly reducing its stake for a number of months plus it follows in the footsteps of other Gulf-based investors including Abu Dhabi Sheikh selling Barclays shares in June, cashing in on investments made at the bottom of the crisis.
Ericsson (NASDAQ:ERIC) will outpace its rivals thanks to its cutting edge technology, says Chief Executive Officer Hans Vestberg. "Telecoms is a growth industry. We definitely should be able to grow faster than the market," he said, while declining to say if he expected sales of mobile network equipment to increase in 2010, compared with this year. Vestberg forecast that the number of mobile phone users would increase from 4.5 billion to 7 billion in the next two years.
Apple (NASDAQ:AAPL) has acquirred Lala, adding a Web-music service to its iTunes song-downloading business. Apple confirmed the acquisition of closely held Lala Monday, without disclosing terms. Unlike iTunes, the Lala service lets users listen to entire songs once for free. Customers can then opt to buy the track for 10 cents and listen to it on the Web. The service differs from iTunes because the music is stored on Internet servers, via the so-called cloud, instead of getting downloaded to a computer.
BHP Billiton (NYSE:BHP) and Rio Tinto (RTP) have agreed to the terms of an iron ore joint venture that will save the companies at least $10 billion a year. "The companies today signed binding agreements on the proposed JV that cover all aspects of how the joint venture will operate and be governed," Rio said in an e-mailed statement. The plan, announced in June, is to combine mines, rail, ports and workforces in Western Australia's Pilbara region, the world's second-largest iron ore resource, into a 50-50 joint venture. The companies expect the venture to be completed by mid-2010, today's statement said.
ArcelorMittal (NYSE:MT) stands to make a tidy £1 billion through a gain on carbon credits given to it under the European emissions trading scheme. An investigation shows that ArcelorMittal has been given far more carbon permits than it needs. The company can now sell surplus permits on the market or retain them for future use, allowing it to avoid cutting greenhouse gas emissions for years and effectively undermining the point of the scheme.
Cadbury (CBY) is expected to reject Kraft Foods (KFT) 713p a share offer, the Mail on Sunday reported without citing sources. Cadbury, whose shares closed at just over 800p on Friday, has already said the hostile offer "materially undervalued" the company and was "derisory". The Cadbury board "may issue a statement early this week reiterating that," the report said. The offer values Cadbury at around £9.8 billion. Kraft has until February 5 to collect enough shares to seal the deal. It can raise its offer during the first 46 days of the offer period and any counterbid will trigger a fresh timetable.
The chemicals company BASF (OTCQX:BASFY) will post better- than-expected fourth-quarter results after sales in October and November were "pleasing" and new orders increased, Chief Executive Officer Juergen Hambrecht said.
Ryanair (NASDAQ:RYAAY) have been added to Davy's conviction "buy" list. They make the point that though the stock has "underperformed in 2009, principally on the back of unit revenue concerns and uncertainty regarding the level of growth in the business. In addition, it faces tougher fuel comparables into 2010. We should know before year-end the success or otherwise of the Boeing (NYSE:BA) negotiations for c.200 (100 orders, 100 options) aircraft for delivery in 2013-2016. However, we think the key point is that the airline is moving quickly to more sustainable, modest growth rates – demonstrating a step change in its development – and is likely to benefit from a recovery in unit revenue and, most importantly, cash flow. The potential for an upturn in margins and ultimately returns and cash flows into 2011 is material.
And Finally… I'm Changing My Name To Fannie Mae

Disclosures: None