Whether it was an overreaction or a delayed opportunity to take off some profits, investors flocked to sell Pacific Biosciences of California, Inc. (PACB) on Wednesday. After reporting its Q3 2013 earnings report, the company's stock dropped nearly 19% on results that fell largely in line with analyst expectations. Yet the company has been trending significantly higher over the last year, having risen over 250% even after considering the latest one-day tumble. This rapid rise was epitomized by the signing of a recent development agreement with Roche (RHHBY) for in vitro diagnostics. The announcement had significantly bolstered the company's share price leading into the earnings report.
PACB data by YCharts
Pacific Biosciences is the developer of the PacBio RS II, a next-generation sequencing system expanding the field of science. The system utilizes Single Molecule, Real-Time [SMRT] DNA sequencing technology which provides the highest consensus accuracy and longest read lengths in the industry. However, Pacific Biosciences has struggled to compete against cheaper systems from more established players like Life Technologies (LIFE) and Illumina (ILMN).
The latest arrangement with Roche helped to serve as a boost of confidence for investors who saw this as validation from a major industry leader. For some time now, there has also been ongoing speculation that Roche may be looking to acquire a sequencing company like Pacific Biosciences. As seen in the article found here, the search for a new target began as the company pulled out of its bid to take over Illumina in 2012. Roche had previously stated that other attractive opportunities existed in the market, and Roche's latest development with Pacific Biosciences helped to fuel the speculation further.
Tuesday's earnings conference call brought about several key takeaways for investors to consider. Above all, it served as a sober reminder that the company's development is not going to happen overnight. Here are 5 points that investors should understand:
Decrease In Instrument Sales. The company only sold 5 units this quarter compared to Q2 2013 in which it sold 7 units. The lack of sales growth was very disappointing. However, the company confidently retained its guidance for doubling the prior year's bookings. It also noted increased interest from Roche's clients after the company publicly support Pacific Biosciences' technology.
Government Shutdown. A large number of the company's sold instruments are operated by federal agencies or laboratories funded by government contracts. This shutdown will have a negative effect on the coming quarter's consumables revenues. It may also slow down the pace of instrument sales.
The Company Has Slowed Its Cash Burn. Pacific Biosciences originally forecasted using $70 million or less for the year. This number has decreased to $65 million or less for the year due to controlled expenses and having driven top line growth. This is a positive development considering that the cash balance is the company's more important asset in this stage of growth.
The Number Of Positive Publications Continue Grow. The number of scientific publications supporting Pacific Bioscience's technology continues to grow at an accelerating pace. Of keen interest, these publications articulate the ability of the PacBio RS II to accomplish tasks unable to be met by systems utilizing prior generation technology (such as competing systems from Illumina and Roche).
The Cash Is Expected To Last To 2016. With the largest concern being the cash burn, it is very positive to hear that the company believes it has enough cash to last until 2016. This takes into account the proceeds from Roche and the anticipated proceeds from milestone payments.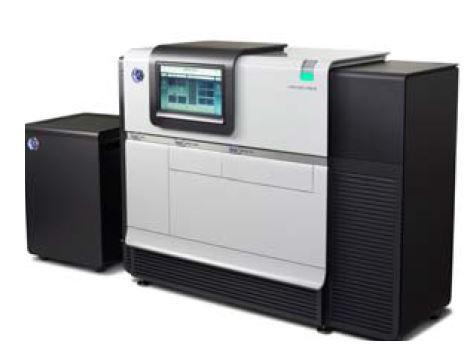 Pacific Biosciences now trades with a market capitalization of $278 million based on the last price of $4.26 as of October 23. The company grew its quarterly revenue to $7.4 million from $6.0 million in Q2 2013. Yet the company also experienced a similar loss of $20.48 million for the quarter compared to a loss of $20.47 million in Q2 2013. While some of this may have been due to seasonality, one promising indicator was the rise in consumable revenue which was up 64% from Q3 2012 and up 10% from Q2 2013.
As these results show, the company is likely to experience losses for some time. Indeed, this realization may have been a driving factor in the recent tumble as investors sold off of the stock's latest momentum. However, Pacific Biosciences has also clearly developed a superior sequencing system that is gaining momentum in the research community. Roche's ongoing interest in Pacific Bioscience's technology also leaves the door open for additional funding opportunities and takeover speculation. The company also saw a rise in consumables revenue this quarter, and this trend bodes well over the long-term.
However, the missed sales target and the government shutdown continue to show that there will be obstacles along this path to penetrating the market. The company's operational trajectory continues to look promising, but this latest quarter was a far cry from proving it. Nevertheless, for those convinced that Pacific Bioscience's long-term direction remains positive, this latest sell-off may serve as a noteworthy buying opportunity in disguise once the selling pressure subsides.
Disclosure: I am long PACB. I wrote this article myself, and it expresses my own opinions. I am not receiving compensation for it (other than from Seeking Alpha). I have no business relationship with any company whose stock is mentioned in this article.